TUESDAY, OCTOBER 4, 2016
TONIGHT'S REALLY BIG STORY
Who Won Tonight's Vice Presidential Debacle
FIVE MORE FUN FACTS FROM TONIGHT'S VICE PRESIDENTIAL DEBACLE INCLUDE
#1
LUNTZ FOCUS GROUP: PENCE DESTROYED KAINE DURING VP DEBACLE
According to a focus group put together by longtime pollster Frank Luntz, Republican vice presidential candidate Mike Pence overwhelmingly won the Debacle against rival DemocRAT Tim Kaine in Farmville, Virginia Tuesday night.
"Kaine is interrupting too much," Luntz tweeted. "The focus group wants the moderator to lay down the law and shut him up until it's his turn."

"Face the Nation" moderator John Dickerson called Tuesday night's Debacle a "bickerfest." "Tim Kaine, from the word go, was interrupting and kept interrupting all night. He seemed insistent on getting across the bad news about Donald Trump. He repeatedly tried to get Mike Pence to defend Donald Trump, and often Gov. Pence resisted that temptation," Dickerson said. He continued, "Unlike Donald Trump in the last Debacle, Mike Pence was well prepared and he didn't take the bait and in many instances he just let Tim Kaine keep interrupting."
No Wonder Politico's Henry C. Jackson called it "KAINUS INTERRUPTUS"
#2
CBS NEWS' ELAINE QUIJANO REPEATEDLY ATTACKED GOV. MIKE PENCE (R-IND.) DURING THE 2016 VICE PRESIDENTIAL DEBACLE IN FARMVILLE, VA., ON TUESDAY.
Tonight's Debacle Immoderator criticized Pence for failing to answer questions when he was unable to get a word in with constant interruptions from Hillary Clinton's running mate Sen. Tim Kaine (D-Va.).
Following Tuesday's vice presidential Debacle between DemocRAT Senator Tim Kaine (Va.) and Indiana Republican Governor Mike Pence (Ind.), Media Research Center president Brent Bozell released the following statement: Elaine Quijano is given the honor of a lifetime and she can only muster one tough question for Sen. Tim Kaine, the DemocRAT? Miraculously, she was able to craft EIGHT challenging questions to Gov. Pike Pence, the Republican. Once again, it's one standard for the DemocRAT, a different one for the Republican. This is a broken record. Softballs for DemocRATs, curve balls for Republicans.
DEBACLE IMMODERATOR ELAINE QUIJANO IS ADVOCATE FOR ILLEGAL ALIENS
FrontPageMag.com says this election's presidential Debacles have their Candy Crowley, in the form of CBS' Elaine Quijano. Elaine Quijano was a very odd choice by CBS to moderate presidential Debacles. While other networks put forward major personalities with some level of respect, CBS put forward Elaine Quijano, who is on CBSN, is relatively young and known to fairly few people until today. Why did CBS decide to shake things up with Elaine Quijano? A look at her reporting makes that apparent. She's done a lot of pieces advocating for illegal aliens. (MORE)
#3
KAINE PREPPED FOR THE DEBACLE WITH THE SPOUSE OF IMMODERATOR'S CBS CO-WORKER
Hillary's running mate, Sen. Tim Kaine, was prepped for the vice presidential Debacle by the husband of a CBS correspondent — just as another CBS correspondent and anchor prepared to moderate the high-stakes political duel. Bob Barnett, the liberal Washington super-lawyer, has been playing Gov. Mike Pence, Donald Trump's running mate, in mock Debacles being held by the staff of Hillary Clinton and Kaine. Barnett's wife is Rita Braver, a longtime and influential senior Liberal correspondent for "CBS Sunday Morning."
#4
THE GOP DECLARED DEBACLE VICTORY FOR MIKE PENCE, 90 MINUTES BEFORE IT STARTED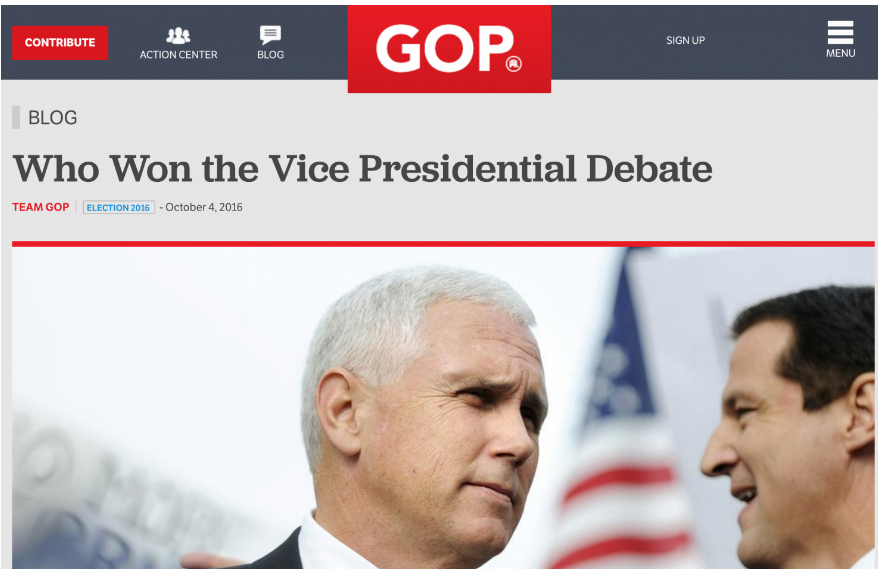 #5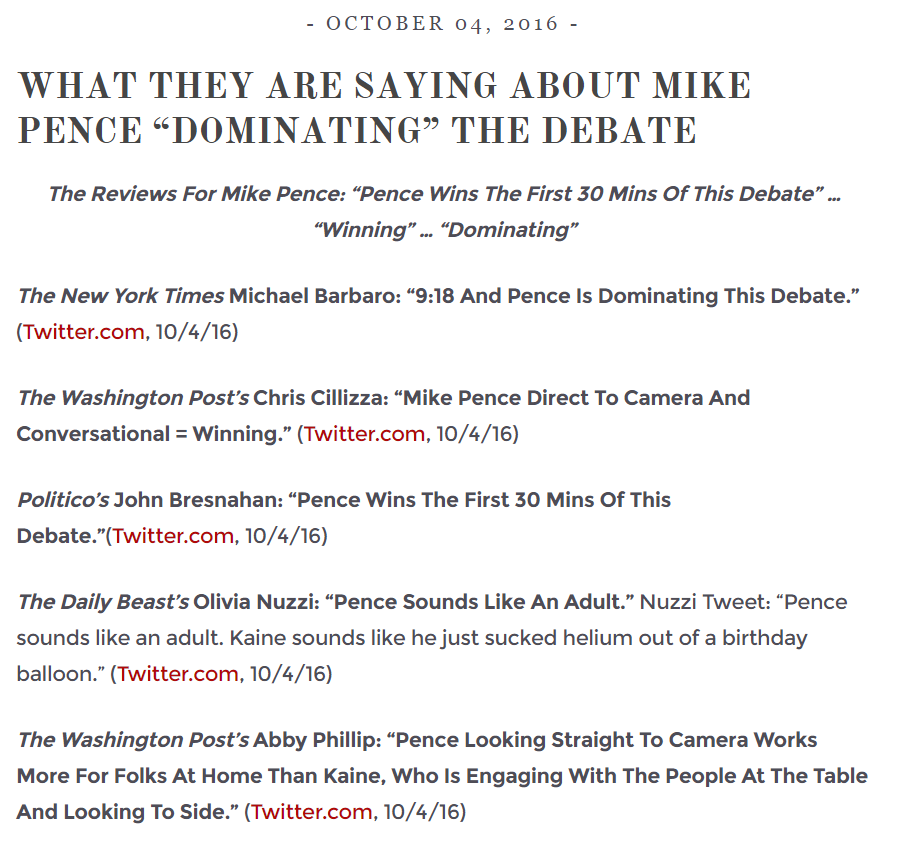 MORE OPINION ABOUT THE WINNERS AND LOSERS OF TONIGHT'S DEBACLE FROM THE OPEN THREAD ON FREE REPUBLIC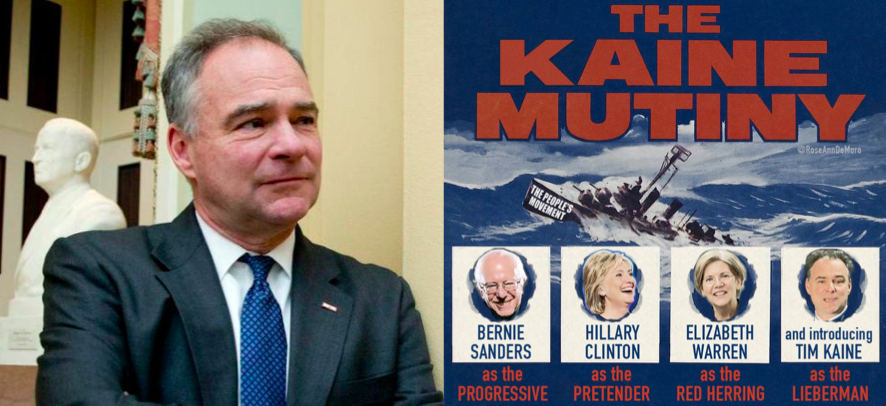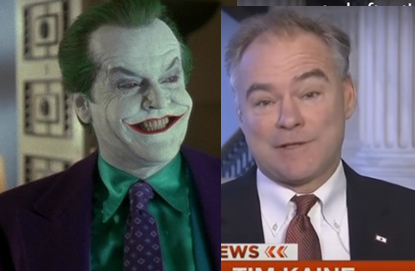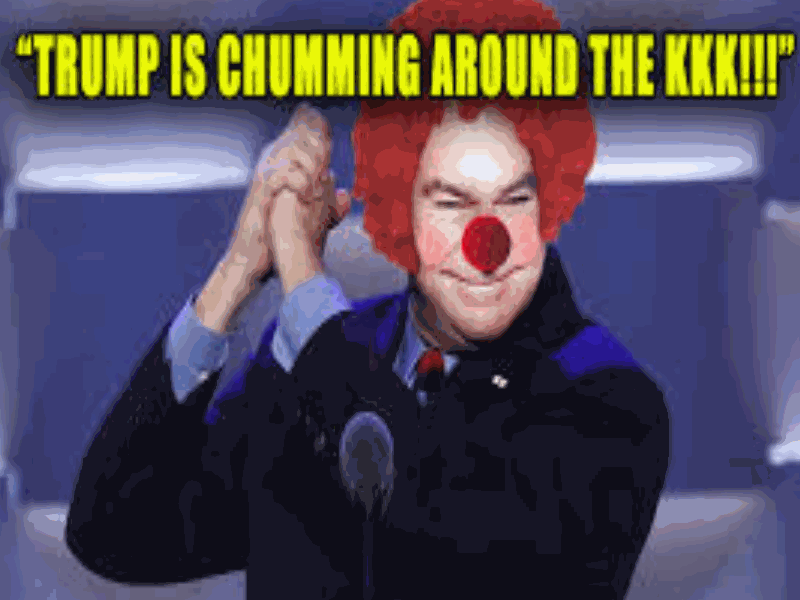 PLUS, THESE TWO NEW CONSERVATIVE VIDEOS
Eric Trump OWNS CNN Panel After VP Debate (One Trump Versus Three CNN Puppets)

Plus VP Mike Pence is Race Bannon
The Whistleblower Newswire Is Your Official Publication of Record For The Conservative Agenda

The Blower believes the next 35 days will be the most important period in American History for our non-stop campaign against Political Correctness, the Devolution of American Culture, and the Liberal News Media. Congress and Kneepad Liberals in the Press will continue to lie and say really stupid things without a smidgen of journalistic integrity to advance the Liberal Agenda.
TODAY'S FOUR EARLIER EDITIONS
"Conservative Cartoonery" (More Of The Best Collection Of Political Cartoons On The Internet)
"Only 35 More Days Till The Election" (Watching Hillary's Supporters In The Press Mock Ohio's Electoral Importance)
FAST FORWARD TO 2017
And that's the way it was today on the 108th Day until January 20, 2017 when the Next President can only begin to Undo all the damage Obama has done to America.
*1,127 Until "Dee-Day" If You Live In Anderson Township
More News Later (Or Most Likely Tomorrow Morning) From The Whistleblower Newsroom