TODAY IS
FRIDAY, APRIL 05, 2019
Trump's 805th Day In Office
 If Tonight's Award-Winning Late-Night Monday E-dition Only Included Other Satirical Web Pages, The Blower's "Monday's Message" Might Look Something Like This: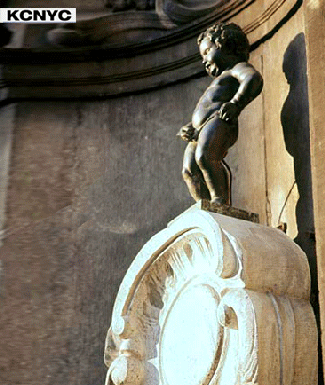 — HERE'S MORE REAL NEWS FROM OTHER SATIRICAL WEB SITES —
TONIGHT'S 2020 D-RAT CANDIDATE UPDATE
FEATURING TONIGHT: KAMALA HARRIS
Tucker Carlson Challenges Alexandria Ocasio-Cortez To A Date
'Date Me, Coward!' Demands Carlson
TO SEE MORE STORIES FROM THE ONION, CLICK HERE 
TO HEAR MORE BUZZ FROM THE BABYLON BEE, CLICK HERE 
Women Reach-Out to Biden Because He's Bound to Win in 2020
TO SEE MORE STORIES FROM THE PEOPLE'S CUBE, CLICK HERE
— TONIGHT'S BEN GARRISON MOMENT —
 TO SEE MORE BEN GARRISON ILLUSTRATIONS, CLICK HERE 
— TONIGHT'S PHOTO-SHOP EDITORIAL SPOOF ON CURRENT EVENTS FROM EDWARD CROPPER —
TO SEE MORE PHOTO SHOP EDITORIAL SPOOFS FROM EDWARD CROPPER, CLICK HERE
"It Sure Beats Oral Sex." Bill Clinton On Hair Sniffing
BILLINGSGATE POST: In a rare admission that he may have crossed the line when he allowed Monica Lewinsky to perform oral sex on him while he was showing her his etchings in the Oval Office, Bill Clinton stated that he wishes he had thought of sniffing her hair to satisfy his sexual needs.
"It sure beats oral sex," he sheepishly admitted to Mika Brezinsky in an interview, Sunday.
"If ah would've thought of that aht the time, it sure would've saved me a bunch of trouble."
Mika: "Do you believe Joe Biden was merely comforting these ladies while he was rubbing their shoulders and sniffing their hair?"
"That's between Joe and his Creatah, Mika. Who am ah to judge the motives of another man in heat?"


TO SEE MORE STORIES FROM THE IRONIC TIMES, CLICK HERE
Celebrities Urge Women: Delay Reporting Sex Crimes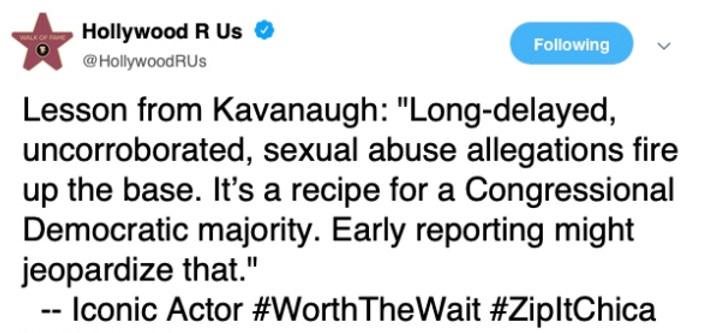 Victorious Trump Trolls LIbs
 TO SEE MORE BIG HAIRY NEWS, CLICK HERE
Ohio's Delusional Ex-Governor John Kasich's 2020 Campaign
— Calling Dr. Diaz —

— HERE'S HOW YOU CAN SUPPORT YOUR FAVORITE FAKE NEWS SITE —
The Whistleblower Newswire Is The Official Publication of Record For The Conservative Agenda
The Blower believes we're still living during the most important period in American History for our non-stop campaign against Political Correctness, the Devolution of American Culture.
That's because Mid-Term Elections were a National Election, a referendum on everything Trump has accomplished, and Congress, the Deep State, the Radical Media Establishment will continue to lie and say really stupid things without a smidgen of journalistic integrity in their effort to advance their Radical Leftist Agenda.
Beloved Whistleblower Publisher Charles Foster Kane Says The Conservative Agenda Is Now Working On Donald Trump's Seventh 100 Days To Make America Great Again. Today Was Day Number 805 And There Are Now Only 577 More Days Until Trump's Re-Election Day on November 3, 2020.