WEDNESDAY, APRIL 27
TRUMP'S FOUR-HUNDRED-AND-SIXTY-SECOND-DAY OUT-OF-OFFICE
AND HERE'S SOMETHING YOU WON'T SEE ON THE NIGHTLY NEWS
— TODAY'S WHISTLEBLOWER VIDEO
Auditions For New White House Press Secretary
Satirical Web Pages Are Not Just For Laughs And They Show A Focused Picture Of How People Are Reacting To The News Of The Day.
 Satire matters for more than one reason, but its main goal is to raise awareness about the current state of affairs and challenge their viewpoints by using humor and irony. It helps us confront the unpleasant reality and see the world as it is so that we can improve it.
Twitter will be going through some changes in the coming weeks as it transitions from a thought police enforcement zone to an actual social media platform. One big change will be the removal of employees who don't understand the difference between disagreement and hate speech. But don't worry! We see you and we hear you, former Twitter employees!
Here are some new jobs that fit your expansive skillset:
1) White House Press Secretary: Wow! What a prestigious position! Too bad there can be only one. You'll have to fight it out with your several hundred colleagues for this one.
2) Person who dresses up as the Easter Bunny to secretly run the country: What little boy, girl, or non-binary "they" hasn't dreamed of growing up to be a shadow president in an uncomfortable costume?
3) North Korean General: This job is just so perfect for you.
4) Jr. Pronoun Enforcer at your local middle school: Sorry, no internet anonymity this time. You'll have to call MAGA hat-wearing Suzy Mayworth a gender racist to her face.
5) The person at Pfizer who pays test subjects to keep quiet: Meet interesting people with strange and exotic new mutations!
6) Elite Hacker for Chinese State Media: It's a full-time job deleting pictures of Tiananmen Square from the Internet. Job security! Nice!
7) Cashier for the CNN+ "Going Out Of Business Extravaganza!": This is a temporary position.
8) Chief of Staff to the Vice President: Also a temporary position.
9) Disney Groomer: You're probably already doing this for free. Why not get paid?
10) Clown: Be the Bozo you were born to be!
11) Tesla Parking Attendant at Twitter HQ: The new Twitter overlord is most merciful.
12) Chinese Movie Editing: It's like normal movie editing but you cut out all the LGBT content from Hollywood films. It's censorship in the other direction. You got this!
Or just go work at Google I guess.
________________________________________
NOT SATIRE: Elon Musk and entrepreneurs are making a REAL difference. Let's raise our kids to fight for free speech, and liberty, and to reject WOKE left-wing radicals. How? With the Tuttle Twins.

NOW…LET'S COMPARE OUR OBVIOUS POLITICAL PARODIES WITH THIS ACTUAL WEASEL ZIPPERS STORY

This smells like fake news…

Can You Tell If This Is The Real Story?
SAVE AMERICA RALLY SCHEDULED IN GREENWOOD, NEBRASKA ON APRIL 29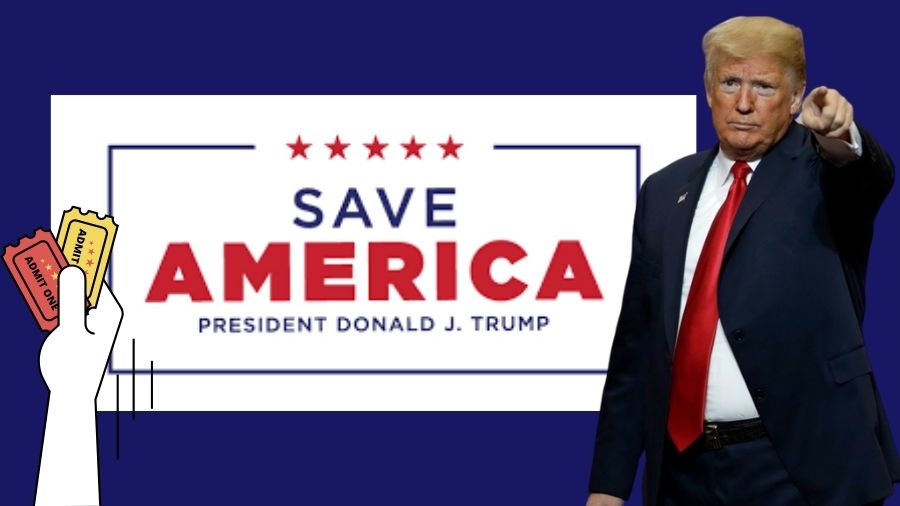 The Whistleblower Newswire Is Your Official Publication of Record For The Conservative Agenda
The Blower believes we're still living during the most important period in American History for our non-stop crusade for Election Integrity and against Coordinated Leftist Insurrection and the Devolution of Our American Culture while Congress, the Deep State, and the Radical Media Establishment continue to lie to advance their Coordinated Leftist Agenda.
But first, we must see a Corleone  Political Reckoning on Election Integrity Along With Indictments And Perp Walks For Laws Broken During The Illegal 2020 Presidential Election, without which nothing else really matters.
Beloved Whistleblower Publisher Charles

Foster Kane Says The Conservative Agenda is watching to see if any progress is made during the next SIX days before this year's primary's elections on May 03, unless they're postponed.