SATURDAY, JANUARY 22
TRUMP'S THREE-HUNDRED-AND- SIXTY-SEVENTH DAY OUT-OF-OFFICE
AND HERE'S SOMETHING YOU WON'T SEE ON THE NIGHTLY NEWS
— TODAY'S BABYLON BEE VIDEO —The Babylon Bee Guide To Wokeness Will Radicalize YOU!
Satirical Web Pages Are Not Just For Laughs And They Show A Focused Picture Of How People Are Reacting To The News Of The Day.
Satire matters for more than one reason, but its main goal is to raise awareness about the current state of affairs and challenge their viewpoints by using humor and irony. It helps us confront the unpleasant reality and see the world as it is so that we can improve it.
Joe Biden has completed the first year of his presidency, a tenure that has seen its share of controversy and political gridlock. The Onion looks at the highlights of President Biden's first year in office.
January 20, 2021: Biden takes oath of office, officially ending the first Trump administration.
February 25: In an effort to counter any future claims that "Biden didn't do anything," he launches air strikes in Syria.
March 16: First time he could fully appreciate the work that goes into briefing the president on a mass shooting situation.
April 3: Brief moment of lucidity occurred.
June 25: Sends Kamala to do brown people stuff.
August 15: Disastrous Afghanistan withdrawal a shocking end to otherwise completely successful 20-year occupation.
September 2: Life Alert necklace hacked by China.
October 28: Whittles bipartisan infrastructure bill down to $1 trillion to appease fellow Democrats.
November 15: Signs Infrastructure Investment and Jobs Act into law, describing it as "my last accomplishment ever."
December 31: Administration issues press release touting the fact that under the Biden presidency, 2022 is arriving right on schedule.
NOW…LET'S COMPARE OUR  OBVIOUS POLITICAL PARODY FOX NEWS STORY
Biden Says His "Overwhelming Regret" From First Year Is Not Having DNC Staffers Visit White House…
Can You Tell If This Is The Real Story?
STILL-OUR-PRESIDENT DONALD TRUMP'S EVENT IN CONROE, TEXAS WILL BE BROADCAST LIVE HERE

The Whistleblower Newswire Is Your Official Publication of Record For The Conservative Agenda
The Blower believes we're still living during the most important period in American History for our non-stop crusade for Election Integrity and against Coordinated Leftist Insurrection and the Devolution of Our American Culture while Congress, the Deep State, and the Radical Media Establishment continue to lie and say really stupid things without a smidgen of journalistic integrity in their effort to advance their Coordinated Leftist Agenda.
But first, we must see a Corleone  Political Reckoning on Election Integrity Along With Indictments And Perp Walks For Laws Broken During The Illegal 2020 Presidential Election, without which nothing else really matters.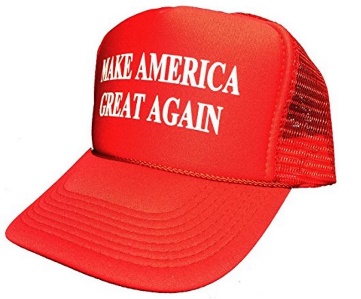 Beloved Whistleblower Publisher Charles Foster Kane Says The Conservative Agenda is watching to see if any progress is made during the next 101 days before this year's elections on May 03, unless they're postponed.