TODAY IS
THURSDAY, JANUARY 05, 2023
TRUMP'S SEVEN-HUNDRED-AND-FIFTEENTH DAY OUT-OF-OFFICE
AND THE GOP'S 118th CONGRESS SPEAKER VOTE SEEMS TO BE GETTING A LITTLE ATTENTION THESE DAYS.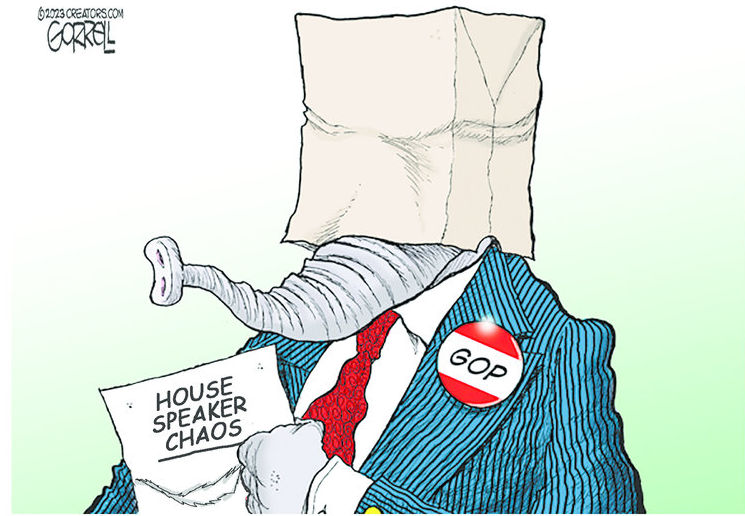 AND OUR GOOD FRIEND BEN GARRISON IS SHOWING US McCARTHY'S ANIMAL CRACKERS
Rep. Kevin McCarthy might become Speaker of The House today if he can scrape up enough votes. We at GrrrGraphics do not support him because he has been known to exhibit tendencies of a RINO (Republican In Name Only). He's backstabbed Trump and seems to believe the old political adage, 'To get along, you go along.' He goes along with the Democrats and the Deep State Globalist Swamp.
Read the rest of  McCarthy's Animal Crackers at GrrrGraphics
—Ben Garrison
Follow @grrrgraphics on GAB, TRUTH SOCIAL, PARLER, INSTAGRAM, TELEGRAM 
or join us at The Garrison!
Editorial Cartoons Are A Major Part Of American Culture And A Focused Picture Of How People Are Reacting To The News Of The Day.
Often they express a silent view of one or more parties or issues. Editorial cartoons are a form of nonverbal communication and are vital to American culture because they help shed light on issues that affect many American values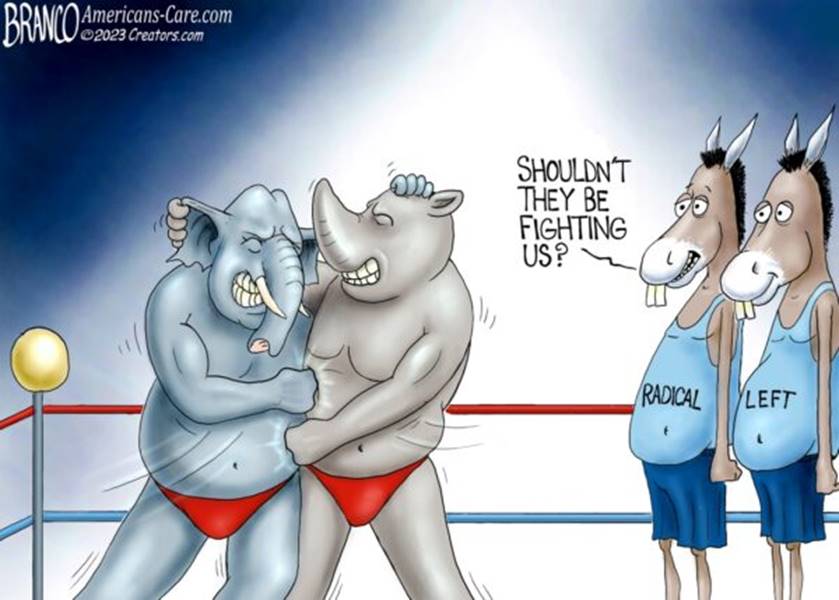 — TODAY'S CONSERVATIVE CARTOONS SLIDESHOW  —
This slideshow requires JavaScript.
The Whistleblower Newswire Is Your Official Publication of Record For The Conservative Agenda
The Blower believes we're still living during the most important period in American History for our non-stop crusade for Election Integrity and against Coordinated Leftist Insurrection and the Devolution of Our American Culture while Congress, the Deep State, and the Radical Media Establishment continue to lie to advance their Coordinated Leftist Agenda.
But first, we must see a Corleone  Political Reckoning on Election Integrity Along With Indictments And Perp Walks For Laws Broken During The Illegal 2020 Presidential Election, without which nothing else really matters.
Beloved Whistleblower Publisher Charles

Foster Kane Says The Conservative Agenda is watching to see if any progress is made during the next 670 days before the 2024 elections.