TUESDAY, JANUARY 24, 2023
TRUMP'S SEVEN-HUNDRED-AND-THIRTY-FOURTH-DAY OUT-OF-OFFICE
AND HERE'S SOMETHING YOU WON'T SEE ON THE NIGHTLY NEWS
— TODAY'S SATIRICAL WHISTLEBLOWER VIDEO —
Law & Order: Microaggression Victims Unit Episode 3 – MANSPLAINING


Satirical Web Pages Are Not Just For Laughs And They Show A Focused Picture Of How People Are Reacting To The News Of The Day.
 Satire matters for more than one reason, but its main goal is to raise awareness about the current state of affairs and challenge their viewpoints by using humor and irony. It helps us confront the unpleasant reality and see the world as it is so that we can improve it.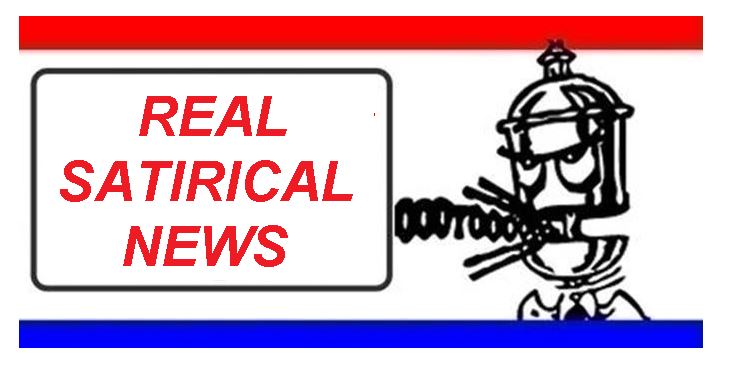 A guy we'll call "Tabloid Tadwell" wanted to ask Beloved Whistleblower Publisher Charles Foster Kane why PELOSI'S BOY TOY hasn't had any puff pieces written about him during the last three weeks by the Local Leftist Media, even the Fishwrap that endorsed Hillary.
"Maybe they're all waiting for Boy Toy to open an office in Cincinnati," Kane explained.
WASHINGTON—Cheering for the incredible sleight-of-hand on display, President Joe Biden reportedly clapped in amazement Tuesday after an FBI agent pulled a document marked "top secret" from behind his ear. "Whoa-ho-ho! How the heck did you do that, man?" said the commander-in-chief, who appeared to beam with delight as the agent pretended to sneeze a federal warrant out of his left nostril, allowing him to search Biden for multiple violations of the Presidential Records Act. "I'm serious! I've got no idea how you made it look so real! Christ, I wasn't expecting anything like that in a million years. C'mon, let me see it again!" At press time, sources confirmed the federal officer had responded to the president's calls for an encore by pulling a pair of handcuffs from his sleeve.
  

Related Stories
15 Subtle Hints The News Anchor Is Lying
In a civilized society, people rely on the news media to keep them informed. It's how we learn about things like crime, local interest stories, or what we should wear for the day. But what if your favorite news anchor has been lying to you? Not good!
Prepare yourself. Watch for these signs that your news anchor is lying:
They . . .
. . . are talking.
. . . gesticulate wildly while talking.
. . . are an anchor and they are giving the news.
. . . look very concerned.
. . . won a Pulitzer Prize.
. . . say things like "I am not lying right now."
. . . blink.
. . . are wearing a Ukraine lapel pin.
. . . are wearing a Russian lapel pin.
. . . are wearing an American lapel pin.
. . . are caught on a hot mic saying, "That last story was a total lie."
. . . have a common first name like Chris, Brian, Don, or Joe.
. . . have a last name like Cuomo, Stelter, Lemon, or Scarborough.
. . . begin their broadcast with, "In today's news…"
. . . are using their lungs and vocal cords to make noises resembling language.
That ought to cover it. Stay vigilant out there, friends. Try avoiding fake news by getting all your information from Trump's Truth Social feed. You can count on it being true because it has "truth" in its name!
NOT SATIRE: The Media Research Center (MRC) is the ONLY conservative organization solely dedicated to exposing the Leftwing Fake News media machine.
MRC has…
Gotten CNN staffers FIRED for their lies
Exposed Fake News reports and lies from politicians
Spread the TRUTH and broken stories around Hunter Biden's laptop
Please help MRC continue our mission by helping us reach our goal of raising $2,500 from Babylon Bee supporters. You can donate by clicking here.
Your donation helps us expose the Leftwing media and fight for Free Speech.
I'm counting on the Babylon Bee to help us reach this 10K goal. Thank you.
Brent Bozell, President & Founder Media Research Center
NOW…LET'S COMPARE OUR OBVIOUS POLITICAL PARODIES WITH THIS ACTUAL WASHINGTON POST REPORT
Gannett ordered our local Morning Fishwrap to roll back op-eds after "repelling readers" with biased articles
• Readers didn't want to be told what to do or how to think
• They were perceived as having a 'biased agenda' so Readers were canceling subscriptions
• The company is decreasing its editorial output and even scaling back cartoons
• The newspapers will no longer make political endorsements beyond a local level, like when The Fishwrap endorsed Crooked Hillary For President.

Can You Tell If This Is The Real Story?
The Whistleblower Newswire Is Your Official Publication of Record For The Conservative Agenda
The Blower believes we're still living during the most important period in American History for our non-stop crusade for Election Integrity and against Coordinated Leftist Insurrection and the Devolution of Our American Culture while Congress, the Deep State, and the Radical Media Establishment continue to lie to advance their Coordinated Leftist Agenda.
But first, we must see a Corleone  Political Reckoning on Election Integrity Along With Indictments And Perp Walks For Laws Broken During The Illegal 2020 Presidential Election, without which nothing else really matters.
Beloved Whistleblower Publisher Charles

Foster Kane Says The Conservative Agenda is watching to see if any progress is made during the next 651 (at press time) days before the 2024 elections.