WE'RE CATCHING UP, SO THIS E-DITION FROM THE ARCHIVES IS FOR THURSDAY, SEPTEMBER 21, 2023
TRUMP'S NINE-HUNDRED-AND-SEVENTY-FOURTH DAY OUT-OF-OFFICE 
HERE'S SOMETHING YO WON'T SEE ON THE NIGHTY NEWS
— TODAY'S SATIRICAL WHISTLEBLOWER VIDEO —
What Christian Women Are Looking For In A Man
Satirical Web Pages Are Not Just For Laughs.
They Show A Focused Picture Of How People Are Reacting To The News Of The Day.
 Satire matters for more than one reason, but its main goal is to raise awareness about the current state of affairs and challenge their viewpoints by using humor and irony. It helps us confront the unpleasant reality and see the world as it is so that we can improve it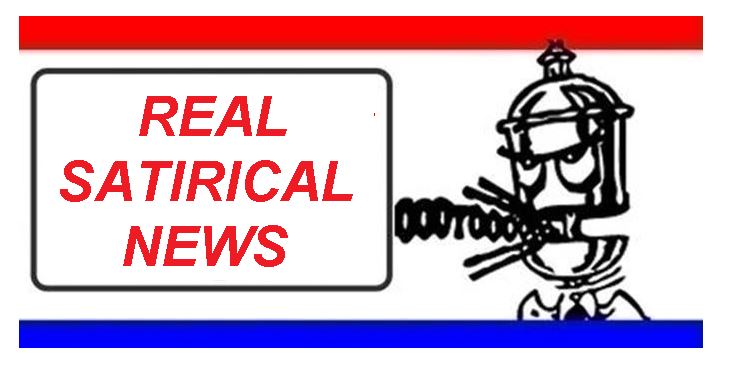 As news dropped that former President Donald Trump may soon be facing his fifth federal indictment, Democrats were quick to explain that no American citizen is above the law they only selectively enforce.
Lebanon, Ohio. — Amid outrage over former President Trump being indicted for a misdemeanor past the statute of limitations, Disingenuous D-RATS have urged citizens to remain calm and let the justice system do its work, reminding everyone that Trump is guilty until proven guilty.
"Our Constitution is clear," said Pelosi's Boy Toy in a statement. "The accused is innocent until proven guilty unless the accused is a smelly, no-good, poopyface with orange hair and with the last name of 'Trump.' It says that somewhere in Article something, Section whatever-or-so!"
"No one is above the law!"
WASHINGTON—In an effort to address voters hurt by recent actions that resulted in her being thrown out of a theatrical performance, Rep. Lauren Boebert (R-CO) announced Friday that she would personally jerk off any constituents she offended. "In the past week, I've heard from many supporters who were concerned by my behavior in recently released footage, which is why I'm offering to make things good between us by jacking you off," said Boebert, instructing supporters to contact her office with proof of Colorado residency and she would personally travel to their home to deliver an on-the-house tugjob. "As a disclaimer, I will be wearing a latex glove and you need to wipe yourself off afterwards. I'm not going to do that. I'm serious about making amends, however, so feel free to rest your hand on my breasts, if necessary. Just know that this a one week only deal. So get in touch soon." At press time, Boebert also warned her constituents that she planned to vape the entire time.
THE ONION
BABYLON BEE
NOW…LET'S COMPARE OUR OBVIOUS POLITICAL PARODIES WITH THIS ACTUAL WASHINTON POST  REPORT
Gannett ordered our local Morning Fishwrap to roll back op-eds after "repelling readers" with biased articles
• Readers didn't want to be told what to do or how to think
• They were perceived as having a 'biased agenda' so Readers were canceling subscriptions
• The company is decreasing its editorial output and even scaling back cartoons
• The newspapers will no longer make political endorsements beyond a local level, like when The Fishwrap endorsed Crooked Hillary For President.
Can You Tell If This Is The Real Story?

HERE'S HOW MUCH WE OWE
Visit USADebtClock.com to learn more!

American Flag Half-Staff Widget

The Whistleblower Newswire Is Your Official Publication of Record For The Conservative Agenda
The Blower believes we're still living during the most important period in American History for our non-stop crusade for Election Integrity and against Coordinated Leftist Insurrection and the Devolution of Our American Culture while Congress, the Deep State, and the Radical Media Establishment continue to lie to advance their Coordinated Leftist Agenda.
But first, we must see a Corleone  Political Reckoning on Election Integrity Along With Indictments And Perp Walks For Laws Broken During The Illegal 2020 Presidential Election, without which nothing else really matters.
Beloved Whistleblower Publisher Charles

Foster Kane Says The Conservative Agenda is watching to see if any progress is made during the next 407 (at press time) days before the 2024 elections.