TODAY IS
THURSDAY, JANUARY 05, 2023
TRUMP'S SEVEN-HUNDRED-AND-FIFTEENTH DAY OUT-OF-OFFICE
AND EVERYWHERE YOU LOOKED ON TV, IT WAS STILL ALL DAMAR  ALL THE TIME.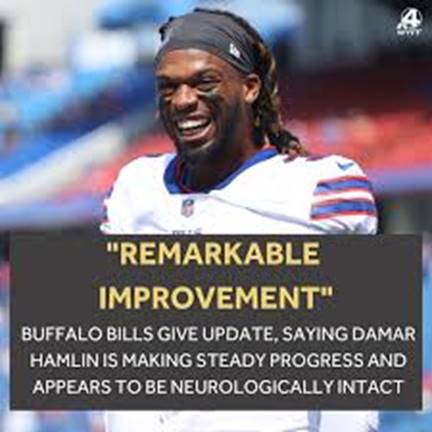 Tonight's Top Conservative News Stories You Won't See On The Front Page Of Tomorrow's Fishwrap
(Or On TV Channels 5, 9, 12, 19, And Spectrum Either)
Speaker Trump: President Trump Floats Speakership in Truth Social Post
Still Our President Trump posted a photo to Truth Social depicting himself as Speaker of the House after Freedom Caucus Rep. Matt Gaetz voted for him to command the gavel and prominent conservatives voiced their support for a Trump speakership. Since voting kicked off on Tuesday, establishment leader Kevin McCarthy had failed time and time again to secure the 218 votes he needs to become Speaker of the House, leaving Congress in limbo as he refuses to step aside for the speaker that the American people and their representatives are demanding.
After Kevin McCarthy had failed over and over again, even with President Trump's endorsement, to be elected Speaker of the House, momentum is growing to nominate and elect President Trump for the position, and a growing number of conservatives are publicly saying that he's the only man for the job.
Trump can be seen in the doctored photo he posted to Truth Social sitting behind Joe Biden and to the flank of Kamala Harris, in the Speaker's chair.
Speaker Trump, via Truth Social @realDonaldTrump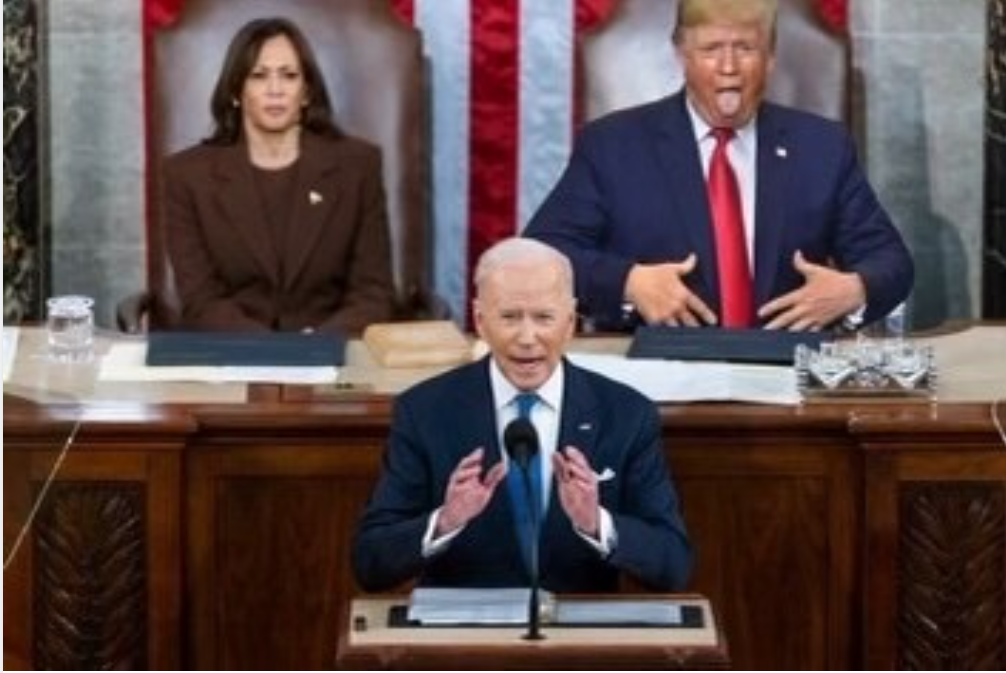 But This Was Not A New Idea.
And it's good to see The Trumpster is now finally giving a little thought to following some of our splendid suggestions in The Whistleblower Newswire.
Our Monday, November 14, 2022 Conservative Agenda E-dition will explain it all.
The Whistleblower Newswire Is The Official Publication of Record For The Conservative Agenda


The Blower believes we're still living during the most important period in American History for our non-stop crusade for Election Integrity and against Coordinated Leftist Insurrection and the Devolution of Our American Culture while Congress, the Deep State, and the Radical Media Establishment continue to lie to advance their Coordinated Leftist Agenda.
But first, we must see a Whistleblower/ Corleone Political Reckoning on Election Integrity Along With Indictments And Perp Walks For Laws Broken During The Illegal 2020 Presidential Election and the 2022 Mid-Term Elections, without which nothing else really matters.


Beloved Whistleblower Publisher Charles Foster Kane Says The Conservative Agenda is watching to see if any progress is made during the next 67O days before the 2024 elections.