TODAY IS




TUESDAY, JANUARY 17, 2023




TRUMP'S SEVEN-HUNDRED-AND-TWENTY-SEVENTH DAY OUT-OF-OFFICE


AND WILL THE BIG BOSS AT KROGER BE COMING TO THE ANDERON STORE ON A SURPRISE INSPECTION TOMORROW TO INVENTORY THE EGGS?
Your Official Publication of Record For The Conservative Agenda
Tonight's Top News Stories You Won't See On The Front Page Of The Fishwrap
Our Conservative Curmudgeon Stu Mahlin says
A #1 with coffee at Frisch's is now $16. (2 eggs, hash browns, meat, toast.)
Just Two More Payments And It's All Mine
And The Blower Remembers Beloved Whistleblower Publisher Charles Foster Kane's Favorite Picture Of Hamilton County's Double Dipping Disingenuous D-RAT Auditor
And Meanwhile in Hamilton County, It Looks Like Loser Republicans Have Been Playing Musical Chairs
First, Loser Hamilton County Chairman Alex Triantafillou Says He Wants To Be The Ohio GOP Chairman, Promising To Do For Ohio What He Did For Hamilton County.
Loser Hamilton County Auditor Candidate "Taxkiller Tom" Brinkman Was The First To Announce He Was Running To Lead The Hamilton County GOP And Immediately Became The Front-Runner.
Loser Vice Chairman Of The Hamilton County GOP Triffon Callos Says He Doesn't Want The Job Because He's Happy Where He Is.
Next-Election Loser Hamilton County Prosecutor "Jaywalking Joe" Deters Gives Up His Part-Time Partnership In Cincinnati Legal And Jumps At The Chance To Be A Judge In Columbus
Republicans For A Greater Cincinnati's Jim Berns Was Seen At A MLK Day Event Yesterday With A Delicious D-RAT Office Holder Who Refused To Show Her Face.
Also yesterday, Loser Judge Russell J. Mock Send Out A Letter Saying He's Best Suited To Lead The Hamilton County GOP And Asked If "Taxkiller Tom" Brinkman Was Still The Frontrunner.
Meanwhile, Somebody Leaked To The Fishwrap That It Was All Set For Judge Melissa Powers To Replace Next Election Loser Joe Deters As The Hamilton County Prosecutor And Beloved Whistleblower Publisher Chares Foster Kane Immediately Remembered The Blower's October 3, 2007, Coverage Of Melissa's NBC Dateline Feature "Beauty And The Beast" About Her Role In Getting Serial Killer Joseph Paul Franklin To Confess To Several Killings.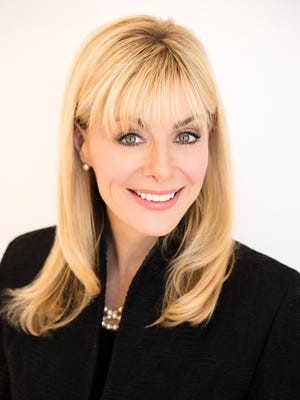 The Whistleblower Newswire Is Your Official Publication of Record For The Conservative Agenda
The Blower believes we're still living during the most important period in American History for our non-stop crusade for Election Integrity and against Coordinated Leftist Insurrection and the Devolution of Our American Culture while Congress, the Deep State, and the Radical Media Establishment continue to lie to advance their Coordinated Leftist Agenda.
But first, we must see a Corleone  Political Reckoning on Election Integrity Along With Indictments And Perp Walks For Laws Broken During The Illegal 2020 Presidential Election and 2022 Mid-Term Elections, without which nothing else really matters.
Beloved Whistleblower Publisher Charles

Foster Kane Says The Conservative Agenda is watching to see if any progress is made during the next 656 days before the 2024 elections.