WHEN LAST WE REPORTED
IT WAS
Sunday, December 25
TRUMP'S SEVEN-HUNDRED-AND-FOURTH DAY OUT-OF-OFFICE
AND WE WERE STILL WISHING YOU A MERRY TRUMPMAS
Our "Christmas Cockle Warming" E-dition Made You Feel Good All Over
 Our "Christmas Eve Day" Featured Entirely Inappropriate Christmas Tree Decorations
And Our Facebook Flashbacks Featured Some Our Classic Political Christmas Cards
And On Monday, December 26 On The Day After Christmas In Our "Many Happy Returns" E-dition, We Were Showing You Our Thirty-Two-Year-Old End-Of-The-Year Top Ten List And Real New Year's Resolutions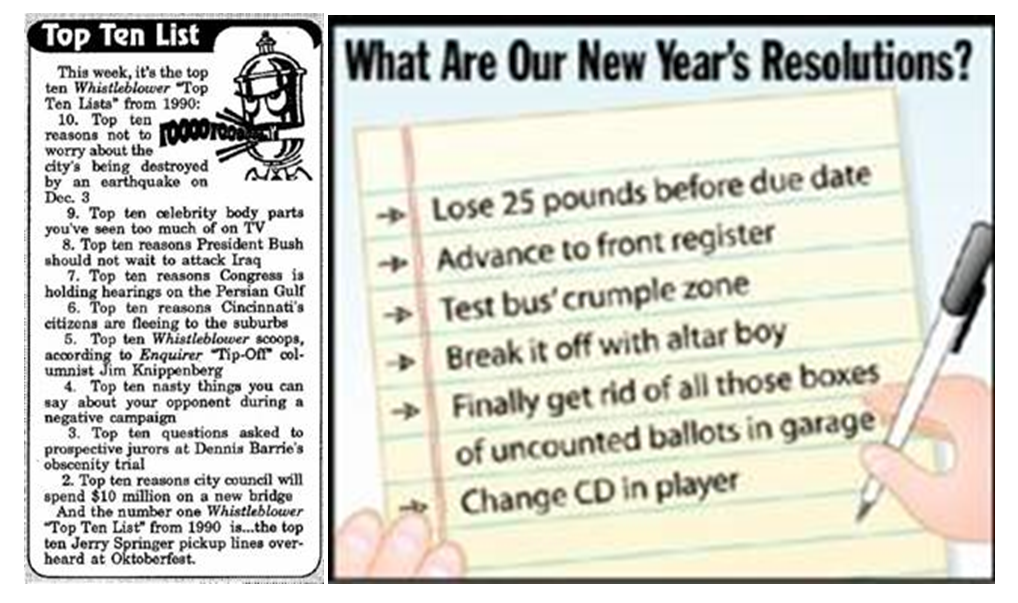 Meanwhile, On Monday, December 26 For The Day After Christmas In Our "Many Happy Returns" E-dition, We Were Showing You Our Thirty-Two-Year-Old End-Of-The-Year Top Ten List And Real New Year's Resolutions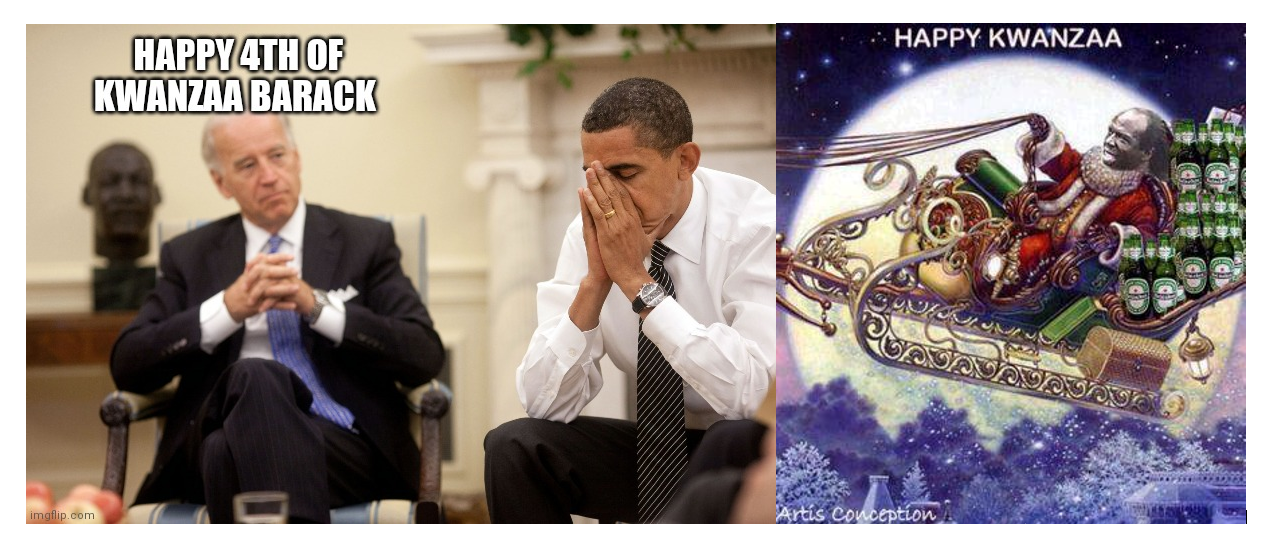 It Was Also The First Day Of Our Glorious
Cincy Kwanzaabration.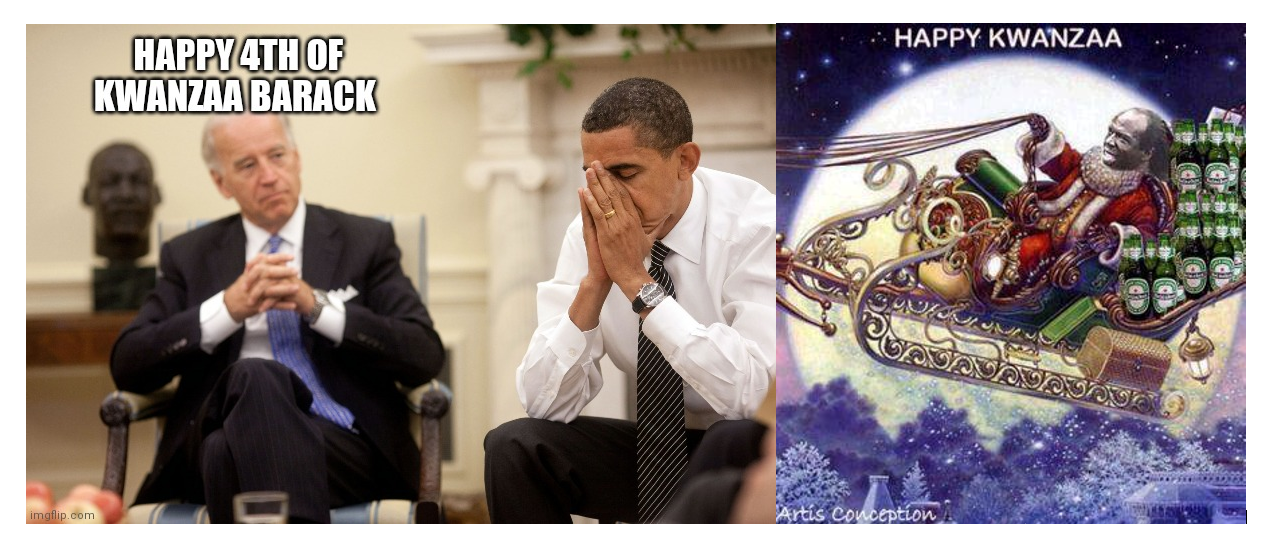 BUT TODAY IS
SUNDAY, JANUARY 01, 2023
TRUMP'S SEVEN-HUNDRED-AND-ELEVENTH DAY OUT-OF-OFFICE
WITH ONLY SIX-HUNDRED-AND-SEVENTY-FOUR MORE DAYS UNTIL THE 2024 ELECTIONS

AND OUR GOOD FRIEND BEN GARRISON

IS WISHING ALL OF OUR PERSONS OF CONSEQUENCE A HAPPY ULTRA MEGA MAGA NEW YEAR
The old year was just about over and the New Year was rising over the horizon.  We'd all made it through another year of the clown world insanity of the Biden Regime. Congratulations to everyone on surviving what was a pretty tough year for a lot of people, but you made it. Our faith, will power and sheer determination carried us through the tough times and to a new beginning.
2023 was going to be a historic year with world shaking changes that will at last wake humanity up across the United States and the world.
Truth Will Be Told And Lies Will Be Exposed.
People will realize what has happened to us over the last 100 years and see who needs to be held accountable. We, the people, will come together. Unity and truth will destroy the globalist cabal and the puppet masters.
America Will Become Energy Independent, Trump Did It Before And Can Do It Again.
The Green New Deal narrative is being exposed as a fraud, a means for total control over the masses. Only the green cult members will still believe in the hoax, the majority will not.
The Trump 2024 Campaign Will Continue To Snowball With Bigger Rallies And A Larger Reach To Eager Audiences.
Biden will go down as the worst president in American history, destroying the Democrat party and the RINOs along with him.
Ukraine Will Be Revealed As The Most Corrupt Country In The World And Zelensky  Will Be Exposed As Just A  Puppet Playing His Role As A Beggar For The Money Laundering Globalist  Tyrants.
The DC Swamp levels are draining, slower than we want, but are draining. Drip, drip, flood as the Twitter Files continue to reveal the mind staggering corruption and censorship of the DC Cabal.
Once Again It's Been Proven 'Walls Work' And The Wall Will Be Finished And So Will Be Biden And His Open Borders.
The January 6th protesters will be freed and pardoned as they did no wrong. Ray Epps will be exposed as a FED plant to entrap Trump supporters.
Mar-A-Lago Will Become The "Southern White House" As "Normies" Slowly Realize, Trump Had Won.
America will awaken and so will the entire world.
"The Best Is Yet To Come!"
We wish you a very happy 2023. Buckle up!
We Will Keep Winning- Together!
—The GrrrTeam