MONDAY, JANUARY 23, 2023
TRUMP'S SEVEN-HUNDRED-AND-THIRTIETH-DAY OUT-OF-OFFICE
AND HERE'S SOMETHING YOU WON'T SEE ON THE NIGHTLY NEWS
— TODAY'S SATIRICAL WHISTLEBLOWER VIDEO —
SBlack Conservative Attends First Republican Meetup

Satirical Web Pages Are Not Just For Laughs And They Show A Focused Picture Of How People Are Reacting To The News Of The Day.
 Satire matters for more than one reason, but its main goal is to raise awareness about the current state of affairs and challenge their viewpoints by using humor and irony. It helps us confront the unpleasant reality and see the world as it is so that we can improve it.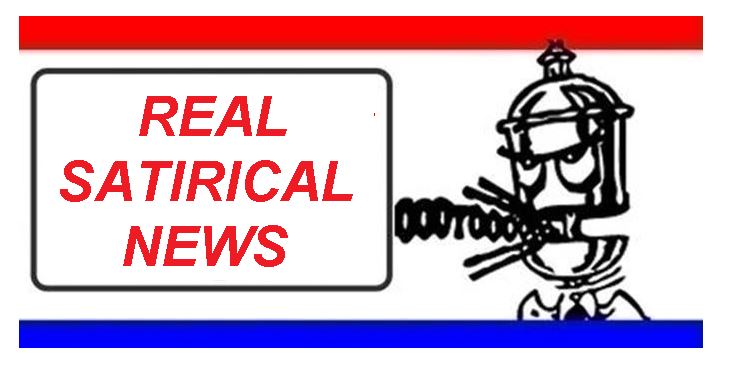 A guy we'll call "TV Tadwell" wanted to ask Beloved Whistleblower Publisher Charles Foster Kane why PELOSI'S BOY TOY had scheduled a meaningless town hall meeting for upcoming Saturdays in February.
"That's right out of the Disingenuous D-RAT Playbook" Kane explained. "I remember when Al Schottlekotte told me Saturday is usually a slow news day for local TV news stations and D-RAT Congressman Tom Luken used to schedule some really cheesy events on Saturday to make it easy for his little friends in the local news media to show up."
The 2022 midterms saw Republicans gain control of the House and the Democrats add one seat to their slim Senate majority, giving rise to concern that a divided Congress will be unable to address the nation's most pressing issues. The Onion looks at the 118th Congress' top agenda items for the next two years.
Related Stories
Golden State Warriors Present Kamala Harris With Blank Jersey
Joe Biden Hitchhikes To Democratic National Convention
New Zealand Prime Minister Resigns Citing Burnout
Amass over 500 hours of footage of FBI and DOJ officials saying they can't comment on ongoing investigations
Eliminate Congress' weekly drag story hour
Increase congressing by 25%
Exhume and investigate the body of Beau Biden
Give congressional interns the occasional goosing
Try catering from that new sandwich place
Investigate Instagram for allowing conservatives to post unflattering photos of themselves
Fund nationwide road removal to prevent abortion-seekers from leaving states where it's banned
End Social Security so American seniors can learn value of hard day's work
Continue making representative democracy look like complete dogshit
NOW…LET'S COMPARE OUR OBVIOUS POLITICAL PARODIES WITH THIS ACTUAL WASHINGTON POST REPORT
Gannett ordered our local Morning Fishwrap to roll back op-eds after "repelling readers" with biased articles
• Readers didn't want to be told what to do or how to think
• They were perceived as having a 'biased agenda' so Readers were canceling subscriptions
• The company is decreasing its editorial output and even scaling back cartoons
• The newspapers will no longer make political endorsements beyond a local level, like when The Fishwrap endorsed Crooked Hillary For President.

Can You Tell If This Is The Real Story?
The Whistleblower Newswire Is Your Official Publication of Record For The Conservative Agenda
The Blower believes we're still living during the most important period in American History for our non-stop crusade for Election Integrity and against Coordinated Leftist Insurrection and the Devolution of Our American Culture while Congress, the Deep State, and the Radical Media Establishment continue to lie to advance their Coordinated Leftist Agenda.
But first, we must see a Corleone  Political Reckoning on Election Integrity Along With Indictments And Perp Walks For Laws Broken During The Illegal 2020 Presidential Election, without which nothing else really matters.
Beloved Whistleblower Publisher Charles

Foster Kane Says The Conservative Agenda is watching to see if any progress is made during the next 652 (at press time) days before the 2024 elections.