Illegitimate Resident Joke Biden*s Mid Term Strategy

— TODAY'S CONSERVATIVE AGENDA VIDEO —
Supporters Travel Across Country For Trump Rally In Delaware County
TODAY IS
FRIDAY APRIL 22, 2022
TRUMP'S FOUR-HUNDRED-AND-FIFTY-SEVENTH DAY OUT-OF-OFFICE
AND A POWERFUL TALKING POINT CAN ALWAYS BE REPEATED
MEANWHILE, BEN GARRISON SHOWS US "REALITY JUST SENT YOU A DIRECT MESSAGE…ARE YOU WOKE OR AWAKE?"
The problem with 'Wokeism' is it's not simply being pushed by a few radical nuts. It's becoming widespread in our education system and corporate media. The corporations themselves are woke as well. Disney is perhaps the wokest of them all. So much so that they despise straight white people. Many are now waking up to Disney's wokeism and so they're refusing to patronize Disneyland and Disney World or purchase Disney products. Good for them.
We have too many 'woke' politicians and in fact, they're currently in nominal charge. Sleepy Joe is 'woke.' That is, as woke as a mannequin can be. His administration pushes wokeism at every turn.
Those who believe in Critical Race Theory are said to be woke, but wokeism also includes pushing LGBQT+ propaganda as well as constantly repeating the worship words, "diversity, inclusion, and equity." (DIE). They like to say America is a racist country. They want our statues pulled down, our history blotted out, our police forces defunded, and our Constitution obliterated due to America's 'systemic racism.' Yet racism at universities and in government is almost unheard of. For a long time, America has naturally gravitated toward diversity, inclusion, and equity. We've needed no one to hector and lecture us that it was needed. For example, what 'system' exactly pushes racism nowadays? It's not happening "systemically." Apparently the type of racism they're talking about are things on a weird, complex and granular level. If someone's feelings are hurt, even unintentionally, then apparently that's racism. We are now afraid to communicate without the fear of committing a micro-aggression. Freedom of speech is under attack. Our vocabulary is being narrowed.
The result is our free speech is going away. Our kids are being taught about sexuality at a very young age. It's also known as 'grooming' and Disney and public schools are participating.
Wokeism is being relentlessly being pushed at us along with the LGBQT+ agenda, medical tyranny, warmongering, and unfounded climate change hysteria. In short, it's all a manifestation of the New World Order.
Bill Gates, Al Gore, Hillary Clinton, Nancy Pelosi, Barack Obama, and Joe Biden all warn us about climate change and rising sea levels, but consider this: They all own grandiose mansions right on the beach.
It's time to wake up the woke. They can't sleep forever.
— Ben Garrison
UPDATE:
Republican measures to fight back against Disney's LGBTQIA agenda:
Rep. Matt Gaetz (R-FL) called on the Florida legislature to end Disney's $600 million tax cheat loophole.
House Republican Study Committee (RSC) Chairman Jim Banks (R-IN) said he would fight to end the Mickey Mouse copyright.

Editorial Cartoons Are A Major Part Of American Culture And A Focused Picture Of How People Are Reacting To The News Of The Day.
Often they express a silent view of one or more parties or issues. Editorial cartoons are a form of nonverbal communication and are vital to American culture because they help shed light on issues that affect many American values.
— TODAY'S CONSERVATIVE CARTOONS SLIDESHOW  —
This slideshow requires JavaScript.

SAVE AMERICA RALLY SCHEDULED IN DELEWARE, OHIO ON APRIL 23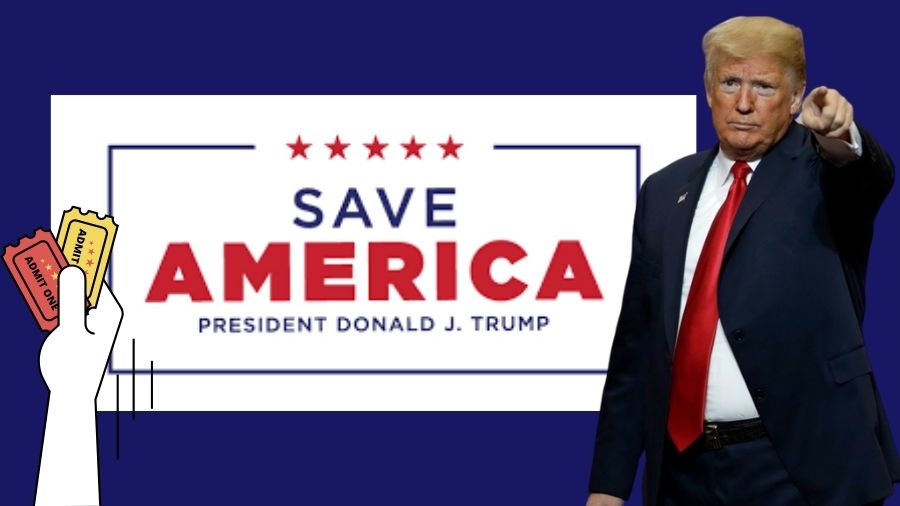 GET TICKETS HERE

The Whistleblower Newswire Is Your Official Publication of Record For The Conservative Agenda
The Blower believes we're still living during the most important period in American History for our non-stop crusade for Election Integrity and against Coordinated Leftist Insurrection and the Devolution of Our American Culture while Congress, the Deep State, and the Radical Media Establishment continue to lie to advance their Coordinated Leftist Agenda.
But first, we must see a Corleone  Political Reckoning on Election Integrity Along With Indictments And Perp Walks For Laws Broken During The Illegal 2020 Presidential Election, without which nothing else really matters.
Beloved Whistleblower Publisher Charles

Foster Kane Says The Conservative Agenda is watching to see if any progress is made during the next 11 days before this year's primary's elections on May 03, unless they're postponed.