TODAY IS
SATURDAY, MAY 09, 2020


ON TRUMP'S 1205th DAY IN OFFICE


WITH STILL NONE OF OBAMA AND HIS POLITICAL PERPS IN THE SLAMMER
Did you ever wonder where Kneepad Liberals at Your Local TV Stations Get Their Liberal Media Conspiracy News Stories?

Three Pillars of Leftist Propaganda Are
The Media, Academia, and the D-RAT National Committee
NOW, HERE'S A STORY YOU WON'T SEE ON NETWORK TV
FOR OTHER RECENT EXAMPLES, WE SEE DISHONEST STORIES LIKE THESE
The Media's Long History of Covering for Joe Biden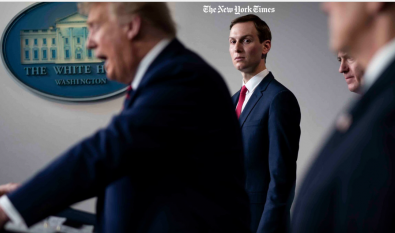 Source Finds Nasty NY Times Story Didn't 'Fully Reflect My Experience'
Teen Vogue: These Young Socialists Seek 'Alternatives' to Recovery
VIDEO MSNBC's Melber Refuses To Confront Schiff About Transcripts
NY Times Whines: GOP Science 'Denialists' 'Seized' on Wacky Green Deal
VIDEO Early Look at 'Space Force': Trump Bashing and Praise for AOC?
NBC Prez Declared We Are Winning War With Trump (Fired Days Late)
VIDEO Does YouTube Consider CCP to Be an 'Authoritative Source?'
Vanity Fair's Gabriel Sherman Forced To Correct False OAN-Sale Story
MSNBC Claims Putin Was Behind Dropping the Michael Flynn Case
VIDEO NPR's Michel Martin Cues Journalist to Hint Trump Voters Are Racist
The Nation: NFL Part of Trump Re-election Campaign
VIDEO MacGyver Testifies Before Congress on Climate: 'Planet in Trouble'

VIDEO Smackdown: Citing the MRC, McEnany Embarrasses the Liberal Media
VIDEO VE Day Plus 75: The European Theater at the Movies
NYTimes Headline Hijinks Hide Abortion Danger for Dems:'Deal Breaker'?

AND THIS ONE IS TOTAL BULLSHIT
VIDEO Colbert Coddles Cuomo: 'Who Do You Want to Have Play You' in a Movie?

— MAGA RALLY UPDATE —
NO EVENTS SCHEDULED DUE TO CHINA'S DEADLY KUNG FLU VIRUS
The Whistleblower Newswire Is Your Official Publication of Record For The Conservative Agenda
The Blower believes we're still living during the most important period in American History for our non-stop campaign against Political Correctness, the Devolution of American Culture.
That's because we've just experienced Trump's Mid-Term Elections (a referendum on everything Trump has accomplished), and CONGRESS, THE DEEP STATE, THE RADICAL MEDIA ESTABLISHMENT WILL CONTINUE TO LIE AND SAY REALLY STUPID THINGS without a smidgen of journalistic integrity in their effort to advance their Radical Leftist Agenda.
Beloved Whistleblower Publisher Charles Foster Kane Says The Conservative Agenda Is Now Working On Donald Trump's Twelfth 100 Days To Make America Great Again. Today Is DAY NUMBER 1205 And There Are Now Only 177 MORE DAYS Until Trump's Re-Election Day on November 3, 2020.