TODAY IS
MONDAY, MAY 18, 2020
Trump's 1214 Day In Office
With Still None Of Obama's Political Perps In The Slammer
TTHIS E-DITION HAS BEEN APPROVED FOR 2016 ELECTIONS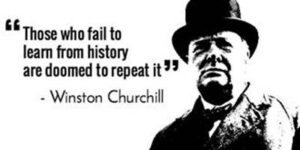 RESEARCH BY THE PRESIDENTIAL HISTORICAL SOCIETY BECAUSE 2016 & 2017 TRUMP CHRONICLEs WERE A POLITICAL PRECURSOR FOR TRUMP'S INEPT IMPEACHMENT IN 2019 AND THE BLOWER'S BREAKING NEWS COVERAGE IN 2020.
 On This Day In 2016, The Blower Featured This "Monday Message" E-dition.
Tonight's Really Big Story
TRUMP TO CONFRONT MRS. BILL CLINTON ON LIVE TV DURING DEBATES FOR ENABLING BILL'S INFIDELITIES AND DISCREDITING WOMEN INVOLVED
The New York Times reports Donald J. Trump plans to throw Bill Clinton's infidelities in Mrs. Bill Clinton's face on live television during the presidential debates this fall, questioning whether she enabled his behavior and sought to discredit the women involved. Trump will hold her accountable for security lapses at the American consulate in Benghazi, Libya, and for the death of Ambassador J. Christopher Stevens there. And he intends to portray Mrs. Bill Clinton as fundamentally corrupt, invoking everything from her cattle futures trades in the late 1970s to the federal investigation into her email practices as secretary of state.

Other Top Stories We're Tracking Tonight Include
RHODES WON'T TESTIFY AS WHITE HOUSE COVERS-UP

SANDERS WANTS TO LET A CONVICTED TERRORIST OUT OF PRISON SCOT-FREE
DemocRAT presidential candidate Bernie Sanders Monday urged Obama to grant clemency to an unrepentant convicted Puerto Rican terrorist who has been imprisoned in the U.S. for more than 34 years. Sanders, who dropped the bombshell during a town hall in San Juan, P.R., said Oscar López Rivera, 73, deserves freedom. Sanders promised that if Obama doesn't release López Rivera, "I will pardon him" if elected president. Sanders didn't explain why López Rivera was imprisoned in the first place.

INCREDIBLY LONG TSA CHECKS CAUSING MILE-LONG LINES ACROSS COUNTRY, 450 MISS FLIGHTS AT O'HARE ON SUNDAY
Here's someone who had to wait far too long

FACEBOOK FAKEOUT
The Wall Street Journal says Facebook Inc. Chief Executive Mark Zuckerberg will meet on Wednesday with about 15 prominent conservatives at Facebook's Menlo Park, California headquarters in a sham effort to allay fears that the social network suppressed conservative news. Attendees will include TV and radio host Glenn Beck, Donald Trump adviser Barry Bennett, Mitt Romney's former digital director Zac Moffatt, CNN commentator S.E. Cupp, American Enterprise Institute President Arthur Brooks, and Fox News' Dana Perino, a Facebook spokeswoman said.

RUSSIAN ZOO NAMES THEIR BLACK GOAT 'OBAMA'
A Russian zoo took an incredibly offensive jab at the Leader of the Free World, naming its new black goat "Obama."

TONIGHT'S "STUPID LIBERAL LIAR" AWARD
 OBAMA SAYS IT'S A "FACT" THAT BY "ALMOST EVERY MEASURE AMERICA AND THE WORLD ARE BETTER THAN 8 YEARS AGO"
 Delivering the commencement address at Rutgers University in New Jersey, Obama told the graduates that "the good old days weren't that good" and that both America and the world are better than they were "even eight years ago."

CHRISTINA AUGUILERA GUSHES: HILLARY STARED AT MY BOOBS!

Media Mendacity
Model featured in Trump 'hit piece' slams NY Times, says her story was 'spun
Linda Valdez at The Republic says The New York Times' hit piece on Donald Trump showed a colossal lack of news judgment. There was no there there. As a result, the breathless Front Page story will do him more good than harm. That benefit to his campaign will be enhanced because the Times made it painfully clear that the intent of the piece was to hurt his campaign. With friends like the Times, Hillary Clinton doesn't need any enemies. From now on, when people bring up the misogyny Trump demonstrated so clearly over the past few months, his supporters will roll their eyes and cite the Times' attempt to label him a serial offender.

 Political Poster Of The Day
Sent in By One Of Our Persons of Consequence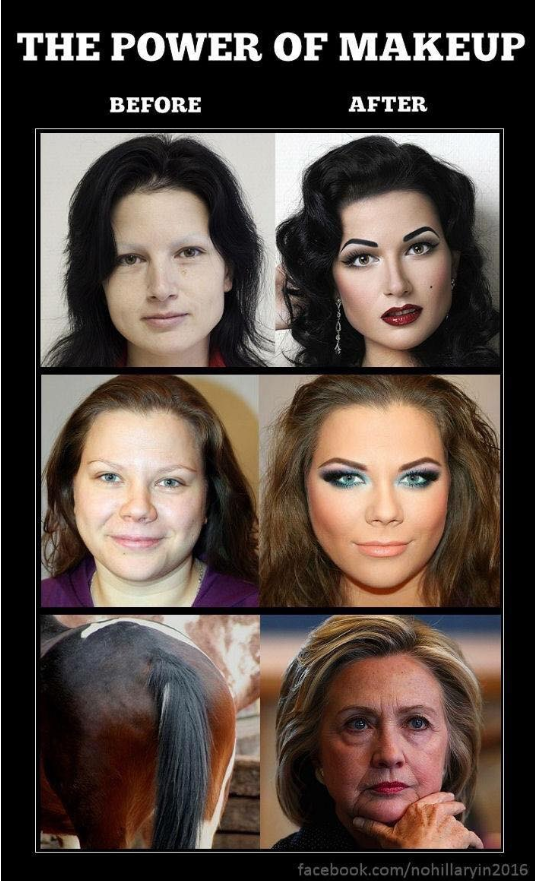 Plus, These Two New Videos:
Billionaire GOP Stanley Hubbard likens Trump to Gen. Patton
PLUS
Donald Trump vs. Hillary Clinton Debate Parody

"Bluegrass Primary" E-dition (If You Don't Vote, You'll Be Leaving The Decision To Someone Even Dumber Than You Are!)
"Bluegrass Ballots (Ending The 2016 Primary Season In The Tri-State)
"Political Postery" (Featuring The Whistleblower War On Political Correctness)
"PC Alert" (You Don't Want To Miss Another Liberal Holiday Tomorrow)
Fast Forward to 2017
And that's the way it was today on the 249th Day until January 20, 2017 when the Next President can only begin to Undo all the damage Obama has done.
*1,268 if your live in Anderson Township
More News Later (Or Most Likely Tomorrow Morning) From The Whistleblower Newsroom