TODAY IS
SATURDAY, MAY 09, 2020
Trump's 1206th Day In Office
With Still None Of Obama And His Political Perps In The Slammer
THIS E-DITION HAS BEEN APPROVED FOR 2016 ELECTIONS 
RESEARCH BY THE PRESIDENTIAL HISTORICAL SOCIETY BECAUSE 2016 & 2017 TRUMP CHRONICLEs WERE A POLITICAL PRECURSOR FOR TRUMP'S INEPT IMPEACHMENT IN 2019 AND THE BLOWER'S BREAKING NEWS COVERAGE IN 2020.
On This Day In 2016, The Blower Featured This "Weekend Wisdom" E-dition.
buy viagra black online https://yourcialisrx.com/viagra-black.html no prescription

 This Week's Top Stories
OUR NUMBER ONE STORY THIS WEEK was  "Trump's Triumphs" (From The Whistleblower Newsroom)
 OUR NUMBER TWO STORY THIS WEEK was "Thursday's Tactics" From The Whistleblower Newsroom
TRUMP ON CINCO DE MAYO: 'I LOVE HISPANICS'
AND OUR NUMBER THREE STORY THIS WEEK was "Saturday Strategery" (It's Time For A New One)

Edward Cropper's World
Today, PHOTO-SHOP EDITORIAL SPOOFER EDWARD CROPPER Shows Us:
 You can see more of Mr. Cropper's fine work HERE.

 Last Night on Saturday Night Live
Church Lady Cold Open – SNL

Church Lady (Dana Carvey) discusses the election with her guests, Sen. Ted Cruz (Taran Killam) and Donald Trump (Darrell Hammond).

This Week's Top Item On The Conservative Agenda
The Washington Examiner says this week American Sheriff David Clarke Jr. came up with a new slogan idea for the "Never Trump" forces plotting to fight presumptive Republican nominee Donald Trump: "Never Mrs. Bill Clinton." "The circular firing squad has to stop," Milwaukee County sheriff Sheriff David Clarke Jr. said Saturday on Fox News, taking aim at anti-Trump Republicans who he said are toying with "political suicide" and would result in Hillary Clinton becoming president.
"I say don't get upset with Donald Trump, get upset with your candidate who could not connect with the voters to win this nomination," Clarke said. "'Never Trump' is going to have to pivot and start saying — and it might be a hard bitter pill for some people to swallow — but they're going to have to start saying 'Never Mrs. Bill Clinton.'"
Clarke said it is time for Republicans to accept the fact that Trump "connected with more voters than any of the other candidates," though he added that it is incumbent on Trump to convince voters to support his campaign.
THIS CAMPAIGN, IT'S REALLY IMPORTANT FOR CONSERVATIVES KEEP THE ESTABLISHMENT HONEST.
The Blower believes the next 184 days will be the most important period in American History for our non-stop campaign against Political Correctness, the Devolution of American Culture, and the Liberal News Media. Congress and Kneepad Liberals in the Press will continue to lie and say really stupid things without a smidgen of journalistic integrity to advance to Liberal Agenda.
But as The Blower predicted, news coverage will continue to be Biased and Dishonest to appeal to all those Dumbed-Down, Self-Absorbed, Media-Influenced, Celebrity-Obsessed, Politically-Correct, Uninformed, Short-Attention-Span, Free-Stuff Grabbing, Low-Information Obama Supporters Who Put The Positively Worst President in History In The White House—Twice, and get all of their information from our Obama Supporters in the Press, like the ones on Channel 5, and watching Ryan and McConnell these days is enough to make some Real Republicans say "Screw it," and become Libertarians, as if that would do anybody any good.                   
buy vibramycin online https://yourcialisrx.com/vibramycin.html no prescription
Meanwhile, some other current items on The Conservative Agenda will just have to wait, including: Obama's Leadership, The Clinton Legacy, Other Dishonest Democrats, Obama's Secret Service, Biden's Blunders, Obama Supporters In The Press, DemocRATS In Disarray, Polling For Trolls, Veterans, Racial Healing, Amnesty For Future DemocRATS, Baby Killing, and Making Sure Not To Hurt The Feelings Of All Those Murdering Muslim Bastards.

This Week's Liberal Liar Award
OBAMA EMBRACES 'TRANSGENDER' MOMS IN MOTHER'S DAY DECREE
WND says: "On Mother's Day, we celebrate those who are first to welcome us into the world," Obama began. "Performing the most important work there is, mothers – biological, foster, or adoptive – are our first role models and earliest motivators. They balance enormous responsibilities and shape who we become as adults, their lessons guiding us through life." The president continued, "Regardless of sexual orientation, gender identity, or marital status, mothers have always moved our nation forward and remained steadfast in their pursuit of a better and brighter future for their children." The inclusion of "gender identity" in the White House proclamation is a new development this year.

The ReligionofPeace.com's List of Islamic Terror Attacks during the past 30 days details 150 Islamic attacks in 19 countries, in which 1134 people were killed and 1678 injured.

 Whistleblower War on Political Correctness
In defiance of North Carolina's new bathroom law, trans actress Shakina Nayfack is staging a piece of renegade performance art in men's toilets
The Guardian says apparently it's really quite difficult to use a urinal – if you're a woman. But actress Shakina Nayfack is sure going to try. All over North Carolina (and Facebook), in fact. So if the men doing their business up against the wall there are suddenly joined by a busty blonde in a frock, don't be too shocked – remember, it's the law.
Every Day, More People Are Finally Catching On That Political Correctness Is Destroying America.
Being Politically Correct means always having to say you're sorry, according to all those Dumbed-Down, Self-Absorbed, Media-Influenced, Celebrity-Obsessed, Politically-Correct, Uninformed, Short-Attention-Span, Free-Stuff Grabbing, Low-Information Obama Supporters Who Put The Positively Worst President in History In The White House—Twice, and get all of their information from our Obama Supporters in the Press, like the ones on Channel 5, who would rather ride to downtown Cincinnati on a bus and stand in line for three hours to vote, rather than mailing in absentee ballots.
Now Here's Today's Politically Incorrect Joke: WLW Hate Radio Trash Talking Racist-in-Residence Bill Cunningham told us this one: Q: Why did President Obama get two terms? A: Because every black man gets a longer sentence.

 Bluegrass Blasts
Ted Cruz Spotted Desperately Trying To Win Yet Another Race
Bluegrass Bureau Chief Ken CamBoo says Ted Cruz was back in the horse race, and this time it was even more torturous than the last. Having lost in a debilitating defeat in Indiana, the ex-presidential candidate was spotted on Millionaire's Row at the 142nd Kentucky Derby on Saturday, presumably reveling in watching someone else's suffering for once. The AP reported that Cruz would not reveal his pick for the weekend.

 The Feck Stops Here
Conservative Curmudgeon Stu Mahlin wrote a letter to The Fishwrap about their 2016 Elections Slogan Should be "Voter Beware" Column, saying communications consultant Mark R. Weaver wrote, in part, "America will survive no matter who wins the presidency. Our nation was built to withstand category 5 Demagoguery and remain intact despite gale force blowhards. But the rise of Trump and Sanders will test our foundation. And the only way to reinforce the structure of our government is for voters to arm themselves with information and gird themselves with common sense."
The foundation of our nation has been in a state of accelerated "testing" ever since Barack Hussein O. flub-a-dubbed the Oath of Office in 2008 and began his campaign to destroy the work of the Founding Fathers.  Further, the elective authority of our citizenry — our population of citizens — has been diluted by millions of illegals, many of whom vote, and by the effects of hundreds of thousands of socialist, anti-capitalist academics on their "students."  So whatever Weaver means by his use of the term "common sense" just will not save our Constitutional Republic.  
And where the hell were the warnings of "Voter Beware" in the "news" media back in 2007? 
 Meanwhile, our Feckless Fishwrappers continue to promote all their favorite Liberal Causes, as well as supporting "Millennials, Public Breast-feeders, Trans-Racists Who Want To Call Themselves Black, Transgenders Just Looking for a Place to Pee, Over-Sexed
Swingers in the Suburbs, Perverted Physicians, and Corpsefuckers at the Morgue, along with PC (If It's Politically Correct, You Can't Object), Tree Hugging, Keeping People From Smoking, Diversity Uber Alles, Unions Blues, Fanatical Feminists, Supporting Sodomy Rites, Global Warming: G-Uncontrol, Liberal Brainwashing In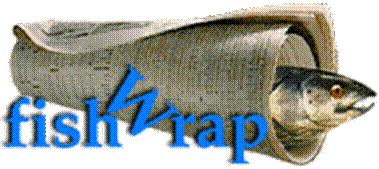 Schools, Voting Rights For People Who Are Too Stupid To Vote, Streetcars, Scalping the Washington Redskins, and Giving Away Free Stuff With Your Money.
But why should any of this surprise you? After all, don't our Feckless Fishwrappers always say:  It's not Baseball, Mom, or Apple Pie that have always made our area great, it's our "Disgraceful Diversity."