TODAY IS
FRIDAY, MAY 22, 2020


TRUMP'S 1222nd DAY IN OFFICE


With Still None Of Obama's Political Perps In The Slammer
THIS E-DITION HAS BEEN APPROVED FOR 2016 ELECTIONS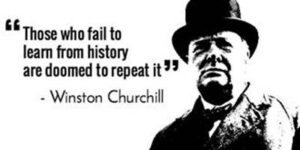 RESEARCH BY THE PRESIDENTIAL HISTORICAL SOCIETY BECAUSE 2016 & 2017 TRUMP CHRONICLEs WERE A POLITICAL PRECURSOR FOR TRUMP'S INEPT IMPEACHMENT IN 2019 AND THE BLOWER'S BREAKING NEWS COVERAGE IN 2020.
 On This Day In 2016, The Blower Featured This "Tuesday's Triumphs" E-dition.

 TUESDAY, MAY 24, 2016
Tonight's Really Big Story
TRUMP STARTS DOING THE JOB THE MEDIA WON'T DO ON THE CLINTONS' TAWDRY PAST
Rush Limbaugh says Trump's fascination with conspiracy theories continues. Trump told The Washington Post the 1993 death of Clinton family confidant Vince Foster was, quote, very fishy. [READ MORE HERE]
Other Top Stories You Probably Won't See On The Front Page Of The Fishwrap Include
CONGRESSMAN GOWDY QUESTIONS LAW PROFESSOR ON NEED FOR SPECIAL COUNSEL IN IRS INVESTIGATION
Republican South Carolina Congressman Trey Gowdy is an outspoken champion of Conservative principles, and he has been relentless at looking for the truth about Internal Revenue Service (IRS) political hacks that used the authority of that bureaucracy to silence TEA Party Conservatives.
 MSNBC HOST MISTAKENLY CALLS BILL COSBY "BILL CLINTON" DURING REPORT ON HIS SEX ASSAULT CASE
ARIZONA GETS FED UP WITH TRUMP-PROTESTERS… MAKES MOVE EVERY STATE SHOULD FOLLOW
In Arizona, it just became a lot more dangerous to carry out a protest that blocks traffic. Governor Doug Ducey signed into law a piece of legislation that makes longer jail sentences possible for blocking traffic during protests — here's looking at you, Trump protesters. The law will take effect on Aug. 6 and exponentially increases the maximum penalty from 30 days and $500 to six months and a $2,500 fine.
STUDENTS IN VIETNAM SEEM REALLY EXCITED TO HEAR OBAMA'S SPEECH ON TUESDAY
DONALD TRUMP WINS WASHINGTON PRIMARY
Donald Trump moved closer to clinching the Republican presidential nomination tonight with an expected win in the Washington primary. Trump became the presumptive nominee earlier this month with a decisive win in Indiana that forced his remaining rivals out of the race and ended months of talk about the potential of a contested convention. He headed into the Washington primary 48 delegates shy of the 1,237 he needs to clinch the GOP nomination. Forty-four delegates were at stake in Washington, so the state wouldn't put him over the line tonight. It will, however, leave him inches short of it with a slate of contests on June 7 in California, New Jersey, New Mexico, Montana, and South Dakota that will surely seal the deal.
TONIGHT'S "STUPID LIBERAL LIAR" AWARD
 BARBARA BOXER WAS NOT "FLEEING IN FEAR" FROM THE NV DEMOCRAT STATE CONVENTION
Published on May 20, 2016 Sen. Barbara Boxer (D-CA) claimed she "feared for her life" and had to "flee" the convention with police escort… the police escort is true, but as you can see, she's taunting the Bernie supporters she just disenfranchised with sarcastic kisses and a middle finger.
NY TIMES HILARIOUSLY SPINS AWFUL HILLARY POLLS: 'THERE'S A LOT OF ROOM FOR IMPROVEMENT!'
 TONIGHT'S WHISTLEBLOWER POLL
 Voters Think Trump Would Be Better for Economy – Or Would He?
Whistleblower Pollster Ron Rasmussen says the U.S. economy historically has had an average growth rate of 3.3% but has fallen short of that number in every year of Obama's presidency. Still, his fellow DemocRATS give the president positive marks for his economic performance and think Mrs. Bill Clinton would do more of the same. Donald Trump, on the other hand, is expected to make the economy better by all voters – except DemocRATS. [Read More] 
MEDIA MENDACITY
NETS IGNORE INVESTIGATION INTO VA. GOVERNOR/CLINTON FRIEND MCAULIFFE
(On Monday afternoon, news broke that Virginia's DemocRATic Governor Terry McAuliffe was being investigated by the FBI for illegal campaign contributions. "We know that this investigation dates back at least into last year and this is looking into donations to McAuliffe's 2013 campaign for governor," reported CNN's Evan Perez on The Lead with Jake Tapper. It's not every day that a sitting state governor gets investigated for illegal contributions, yet none of the big three news networks decided to report it in there evening broadcasts.
 PATRIOTIC POSTER OF THE DAY
Sent in By One Of Our Persons of Consequence
 Plus, These Two New Videos:
STUPID STUDENTS SIGN PETITION TO ALLOW MAN ON WOMEN'S BASKETBALL TEAM
 PLUS
The Unofficial Trump 2016 Fight Song
"Facebook Fibbery" (Every Day, A Little More Of The Truth Comes Out)
 And that's the way it was today on the 241st Day until January 20, 2017 when the Next President can only begin to Undo all the damage Obama has done.
*1,260 more days until "Dee-Day" if your live in Anderson Township
More News Later (Or Most Likely Tomorrow Morning) From The Whistleblower Newsroom