TODAY IS




WEDNESDAY, MAY 13, 2020




Trump's 1209th Day In Office


With Still None Of Obama And His Political Perps In The Slammer
THIS E-DITION HAS BEEN APPROVED FOR 2016 ELECTIONS 
RESEARCH BY THE PRESIDENTIAL HISTORICAL SOCIETY BECAUSE 2016 & 2017 TRUMP CHRONICLEs WERE A POLITICAL PRECURSOR FOR TRUMP'S INEPT IMPEACHMENT IN 2019 AND THE BLOWER'S BREAKING NEWS COVERAGE IN 2020.
On This Day In 2016, The Blower Featured This "Wednesday's Wild Cards" E-dition.

Tonight's Really Big Story
REPORT: ISIS IS HERE AND GROWING
("More domestic terror-related arrests in the United States than at any time since the 9/11 attacks.")
Truth Revolt says a new report published by New Jersey's Office of Homeland Security and Preparedness indicates not only that ISIS is here in the United States, but that allegiance to Islamic terror organizations is on the rise along with the willingness to act. In 2015, 75 homegrown violent extremists were operating across the U.S. – funding, planning, or carrying out plots. Of those arrested, deceased, or now overseas, almost 90% of them were affiliated with ISIS. The rest pledged allegiance to al-Qaeda in the Arabian Peninsula, Salafi jihadists, or the Nusrah Front.  
Other Top Stories We're Tracking Tonight Include
FBI DIRECTOR DISMANTLES HILLARY'S LAUGHABLE CHARACTERIZATION:
It's An Investigation, Not A 'Security Review'
The Daily Caller says Hillary is fond of downplaying the gravity of the FBI's investigation into her private email server by calling it a "security review," but that's a term that has no meaning to FBI director James Comey. Talking to reporters during a meeting at FBI headquarters on Wednesday, Comey said that the term "security inquiry" does not register with him and that agents are conducting an "investigation." "It's in our name. I'm not familiar with the term 'security inquiry,'" Comey said, according to Politico's Josh Gerstein.
APRIL CAPPED A RECORD-SETTING YEAR FOR GUN PURCHASES
(It's All Part Of Obama's Legacy)
Weasel Zippers say while Hillary says that, if elected, she would start going after guns on Day One of her theoretical presidency, Americans appear to be doing their level best to make sure Clinton would have a whole lot of guns and gun owners to tackle. The FBI reports that every month for the past year has broken a record for firearm-related background checks in that month. That is, there were more checks in May 2015 than in any previous May, more in June 2015 than in any previous June, and so on from month to month, through April 2016.
HOUSE GOP WARNS RYAN TO BACK TRUMP
CNN Says rank-and-file House Republicans are urging Speaker Paul Ryan to get behind presumptive GOP presidential nominee Donald Trump, warning his resistance could lead to the party fracturing rather than uniting if he withholds his endorsement. "It makes it harder to unite," said Rep. Raul Labrador, an Idaho Republican and leader within the conservative House Freedom Caucus. Nevada Rep. Mark Amodei was incredulous about the speaker's high profile break with Trump last week, saying, "Ryan goes out on CNN and says it's Donald Trump's duty to unite the party," asking, "So Mr. Speaker, what's your job regarding unity?" House Republicans met with Ryan Wednesday morning for the first time since the speaker told CNN's Jake Tapper he was not yet ready to endorse the presumptive nominee.
GOP CALLS FOR RHODES' TESTIMONY AFTER IRAN SPIN JOB
The Examiner says a House committee is calling Deputy National Security Adviser Ben Rhodes to testify on his claim that he helped to create an "echo chamber" among foreign policy experts in order to get the Iran nuclear agreement through Congress. The House Oversight and Government Reform Committee invited Rhodes to testify next week, on Tuesday, May 17, according to a House aide.
FOX NEWS SUSPENDS ED HENRY FOR "ALLEGED" AFFAIR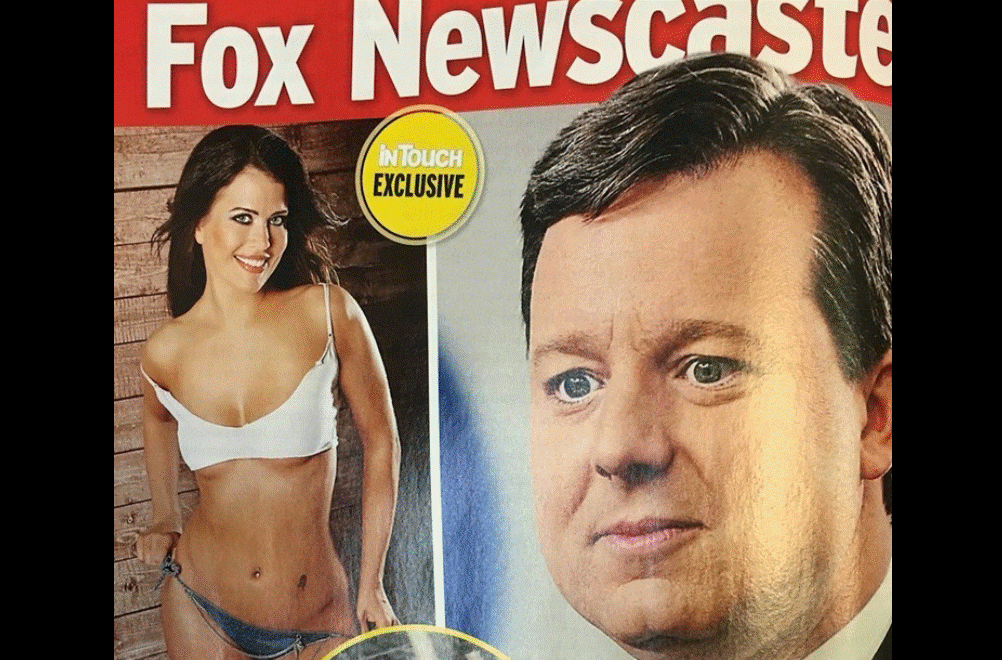 Debra from Anderson says the Left is having a field day with the allegation that Ed Henry, Fox's excellent reporter had an affair.  Just to be clear: Peter Jennings was a serial adulterer.  Nora Ephron wrote a best seller about her then-husband, Watergate reporter Carl Bernstein's affair.  Charles Kuralt lead what was essentially a secret life with his extra-marital companion for 30 years.  60 Minutes correspondent Steve Kroft had a child with his mistress, who was also married.   Every one of these people are or were held in the highest regard by their suddenly morally fastidious colleagues.
TONIGHT'S "STUPID LIBERAL LIAR" AWARD
BIDEN CLAIMS "I WOULD HAVE BEEN THE BEST PRESIDENT"
Mediaite says Vice President Joe Biden spoke with GMA in an interview that aired Wednesday morning, where he seemed to show signs of regret that he didn't enter the 2016 race when he had the chance. […] "I planned on running," Biden said. "I think I would have been the best president, but it was the right thing, not just for my family, for me. No one should ever seek the presidency unless they're able to devote their whole heart and soul and passion and to just do that and beau was my soul. I just wasn't ready to be able to do that.
Tonight's Hill-Arity
PMSNBC SAYS 'CLINTON CASH' MOVIE 'CONNECTS THE DOTS'
The film premieres at Cannes next week and opens in the US just days ahead of the DemocRAT convention.
Media Mendacity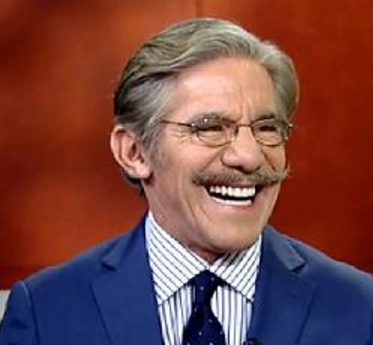 Sen. Bernie Sanders won the West Virginia primary, not that it makes the slightest bit of difference to the DemocRAT "race." During Fox News' coverage of the win and of Bernie's HQ, host Sean Hannity was suddenly in a brief panic as he realized fellow commentator Geraldo Rivera's mic was on while trashing Bernie. Hilarity ensued.
Political Poster Of The Day
Sent in By One Of Our Persons of Consequence
Dr. Seuss rips Mitt Romney on Twitter
Donald Trump's Debates: 5 Mental Tricks You Didn't Notice
PLUS
Miller Time: Trump vs. Clinton
"America's Racial Divide" (It's Gotten A Whole Lot Worse During The Age Of Obama)
Fast Forward to 2017
And that's the way it was today on the 254th Day until January 20, 2017 when the Next President can only begin to undo all the damage Obama has done.
*1,273 until "D-Day" if your live in Anderson Township
More News Later (Or Most Likely Tomorrow Morning) From The Whistleblower Newsroom