TODAY IS
SUNDAY, MAY 03, 2020
Trump's 1199th Day In Office
With Still None Of Obama And His Political Perps In The Slammer
 Now Let's Take A Look At The Blower's Commemorative Coverage Of The Trumpster's First 100 Days. On Day 99*, We Were Reviewing That Day's "Tuesday' Triumphs": It Was All About Singing "Happy Anniversary" To Osama.
That Date Was May 02, 2017
Some TV Networks Are Afraid To Show You This Ad, But We Aren't
It is absolutely shameful to see the media blocking the positive message that President Trump is trying to share with the country. It's clear that CNN is trying to silence our voice and censor our free speech because it doesn't fit their narrative.
More Whistleblower News Views
Whistleblower War On Terror Update
Finally, Earlier Tonight, Did The Blower Actually Predict The Outcome Of Cincinnati's Meaningless Mayoral Primary With Only Three Disingenuous DemocRATS Running Or What?!
buy revatio online https://rxxbuynoprescriptiononline.com/revatio.html no prescription
Tuesday, May 2 E-ditions
"Ignoring Ohio's Primary Election" (It Looks Like Many People Are Taking Our Advice)
The Whistleblower Newswire Is Your Official Publication of Record For The Conservative Agenda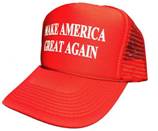 Beloved Whistleblower Publisher Charles Foster Kane Says The Conservative Agenda Is Now Working On Donald Trump's Second 100 Days To Make America Great Again. Monday Is Day Number 103. There Are Now Only 1,280 More Days Until Trump's Re-election Day on November 3, 2020.
buy prednisone online https://rxxbuynoprescriptiononline.com/prednisone.html no prescription

buy renova online https://rxxbuynoprescriptiononline.com/renova.html no prescription