TODAY IS




SATURDAY, MAY 23, 2020




TRUMP'S 1219th DAY IN OFFICE


With Still None Of Obama's Political Perps In The Slammer
THIS E-DITION HAS BEEN APPROVED FOR 2016 ELECTIONS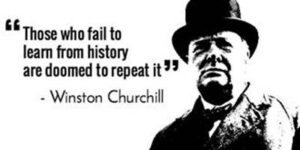 RESEARCH BY THE PRESIDENTIAL HISTORICAL SOCIETY BECAUSE 2016 & 2017 TRUMP CHRONICLEs WERE A POLITICAL PRECURSOR FOR TRUMP'S INEPT IMPEACHMENT IN 2019 AND THE BLOWER'S BREAKING NEWS COVERAGE IN 2020.
 On This Day In 2016, The Blower Featured This "The Week That Was" E-dition.
On SATURDAY The Blower  Featured
(Send A Salami To Your Boy In The Army!)
(Honoring Real American Heroes!)
(Calling For The Impeachment of America's Transgender President)
(More Political Propaganda From Both Sides Of The Aisle!) 
(Where Biased Local Newscasts Begin)
"Patronage County Today"

Here's another column featuring the same sleazy 1980s characters at the satirical Patronage County Courthouse, to illustrate things going on hereabouts these days, so our Persons of Consequence might gain yet another useful perspective on the news.
If you missed any of these e-ditions, you now have a lot of catching up to do!