TUESDAY, NOVEMBER 7, 2017
Last year on Election DAY 2016, Everybody Hereabouts Was Trying To Ignore The Last-Minute Biased Media Coverage, While Our Conservative Cartoonists Continued Their Caustic Commentary.
That's why this year on Election Day 2017, We Should All Review Last Year's Election Day Political Cartoons To Re-Experience The Greatest Election Night In History.  
CAMPAIGN 2016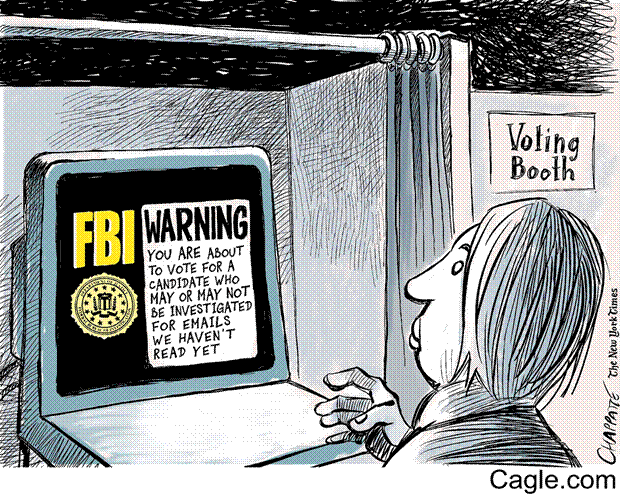 Expect The Battle To Continue For The Next 73* Days Until Noon on Inauguration Day When The Nation Can Begin To Undo All The Damage Obama Has Done.
*1,092 More "Dee-Days" If You Live In Anderson Township