SUNDAY, MARCH 19, 2017

HURLEY THE HISTORIAN says on this date in 2003, the War in Iraq began with a shock-and-awe pyrotechnic display over Baghdad, and Defeatist DemocRATS in Congress immediately said the war had gone on too long and the response by the U.S. military was "disproportionate," whatever in the hell that means.

THAT'S WHY YOUR QUOTE FOR TODAY COMMITTEE chose Dubya's: "On my orders, coalition forces have begun striking selected targets of military importance to undermine Saddam Hussein's ability to wage war."

THE LATEST POLLS: Whistleblower Pollster Ron Rasmussen says Voters say Trump is more focused on the future than either of the major political parties, including the one he represents.

THURSDAY, OUR LATE NIGHT TV JOKEWATCHER SAID LATE NIGHT COMEDIANS WERE STILL TAKING CHEAP SHOTS AT TRUMP, LIKE JIMMY FALLON'S: Trump met with the prime minister of Ireland. He even recited an Irish proverb. Take a listen to this [clip of Trump reciting]: "Always remember to forget the friends that proved untrue, but never forget to remember those that have stuck by you." [Fallon imitates Trump:] "I do not like the judge who blocked my travel ban. I do not like him, Trump I am."
JAMES CORDEN: On Thursday morning, the Twitter account for McDonald's tweeted this: "Donald Trump, you are actually a disgusting excuse of a president and we would love to have Barack Obama back, also you have tiny hands." Who would have thought? Now it turned out that the account was hacked, but still, I've got to say: Ba-da-ba-ba-bah, I'm lovin' it. Even though McDonald's deleted the tweet and issued a retraction, the White House is furious. And they are already calling for Mayor McCheese to step down.

JIMMY KIMMEL: President Trump released his proposed budget today. The title of the budget is "America First: A Budget Blueprint to Make America Great Again." Seems like maybe while they were cutting things, they could have cut a few words out of the title. There are a lot of cuts in the plan. PBS, Meals on Wheels, the National Endowment for the Arts would be cut. The guy who has three oil paintings of himself in his bathroom wants to cut the National Endowment for the Arts. Meals on Wheels is out, but don't worry, the golf trips to Mar-a-Lago every weekend, those will not stop.
SETH MEYERS:  McDonald's said today its corporate Twitter account had been hacked after a tweet went out calling President Trump a "disgusting excuse of a president." I guess breakfast isn't the ONLY thing they're serving all day.
AND STEPHEN COLBERT:  Tuesday night at around 7:30, our friend Rachel Maddow unleashed a Force 5 tweet-icon with: "We've got Trump tax returns. Tonight, 9 p.m., MSNBC. Seriously." So important for news networks to add "seriously" to any announcement, so the audience knows you're not pranking them.

NOW HERE'S THE LATEST FROM BUNKY TADWELL (THE ODIOUS OCTEGENARIAN). Just in time to enjoy the warmer Spring weather, we found this in his "Turning the Other Cheek," found in better bookstores everywhere, except in Cleves. 
           Spring Fashions
           The girls have started a fashion trend
           Which I think is nuts
           They drop their pants for some guy
           To put a tattoo on their butts.   

MEANWHILE, OUR MUCKRAKER says waiting to hear from officials in Columbus this week about one of the cases we've referred, and hopes to let us know more soon.


SEEDIEST KIDS OF ALL:  Although our campaign is not associated with the Failed United Way, your liberal guilt giving throughout the year still makes it all possible. This week's Seediest Kid of All was Young Poochy Barker, who couldn't have a puppy because his dad was afraid if he couldn't pay the outrageous Hamilton County's dog license fees on time, and the Disingenuous DemocRAT Auditor would make sure the Barker name was published in the newspaper and the entire family would be too ashamed to show their faces in public.  (See the whole story HERE)
IN THIS WEEK'S COLUMN FROM PATRONAGE COUNTY TITLED "PRIMARY CONCERNS," This week in Patronage County, Muck Raker, political columnist for the Patronage County Innuendo, was interviewing our three Corrupt Commissioners from Patronage County about the results of Ohio's Republican Primary Elections on March 15. This op-ed column never appeared at any time in the feisty Mt. Washington Press personally edited by eminently renowned publisher Dennis Nichols.

LIBERAL LUNACY: In Human Events' "365 Ways to Drive a Liberal Crazy," # 77 says: Instead of "Progressive," always use the words "Oppressive" or "Regressive." When called on this, feign puzzlement. "But how is it progress to steal free citizens' liberties, money, and hope, and hand it all over to government bureaucrats?"

GOING GALT means taking the John Galt Pledge. Let's all say it together: "I swear by my life, and my love of it, that I will never live for the sake of another man, nor ask another man to live for mine."  

WHISTLEBLOWER SENIOR BUSINESS EDITOR MERRILL FORBES says The House passed various bills relating to health care for veterans and employment practices at the Department of Veterans Affairs. The Senate approved the nomination of former Senator Dan Coats to serve as Director of National Intelligence and a measure to repeal an Obama-era regulation relating to guidelines for the states to administer drug testing of applicants seeking unemployment benefits.
Next Week: The House will take up some smaller health care measures that aren't included in the broader ObamaCare replacement package, including a bill to allow small businesses to band together and offer coverage to employees as well as a bill to apply anti-trust laws to the health insurance industry. The Senate will address various regulatory issues.

THE FREE GRAIN PARTY still stands as the last refuge of anyone who's willing to help himself from the stores of others, and The Washington Examiner says the toxic assumption that 'free stuff' determines elections is alive and well. After his loss in 2012, Mitt Romney was not the only Republican to blame voters' desire for "free stuff." Not only was he completely wrong about this, he was also about as far from Ronald Reagan's confidence in the American people as any Republican politician can get. And this isn't just an abstract idea. It's shown itself concretely in many recent elections. By and large, people don't just vote for free stuff. (READ MORE HERE)
Free Grain Party Members include all DemocRATS, RINO Republicans, some TEA Partiers, quite a few Independents, disgruntled postal workers, senior citizens demanding free prescriptions, those who believe bigger government is the answer to all their problems, everybody who said "what Bill Clinton did was indefensible, but he shouldn't be removed from office," and those who think pork-barrel spending is OK as long as their district gets the money.
Unfortunately, that group probably doesn't include all those Dumbed-Down, Self-Absorbed, Media-Influenced, Celebrity-Obsessed, Politically-Correct, Uninformed, Short-Attention-Span, Free-Stuff Grabbing, Low-Information Obama Supporters Who Put The Positively Worst President in History In The White House—Twice, and Failed Trying To Give Obama a Third Term By Voting For Hillary, and get all of their "fake news" from our Obama Supporters in the Press, like the ones at The Fishwrap and on Channel 5, 9, 12, and 19.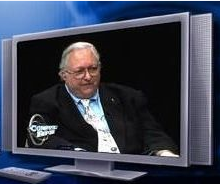 FINALLY AT TONIGHT'S MEETING OF THE CONSERVATIVE AGENDA, Political Insiders were asking Charles Foster Kane why Cincinnati was featured on GOP Senate Candidate Josh Mandel's petition to Stop Sanctuary Cities in Ohio. Maybe Cincinnati's Diminutive DemocRAT Mayor John Cranley could answer that.

REMEMBER: We never print all the bad stuff we know and certain people ought to be damn glad we don't, especially Hamilton County's Disingenuous Double-Dipping Democrat Auditor, who still hasn't explained exactly how his office came up with its Fair Property Values for your Jacked-Up Property Taxes. Award Winning Photo Illustrator Artis Conception shows us how that might have happened.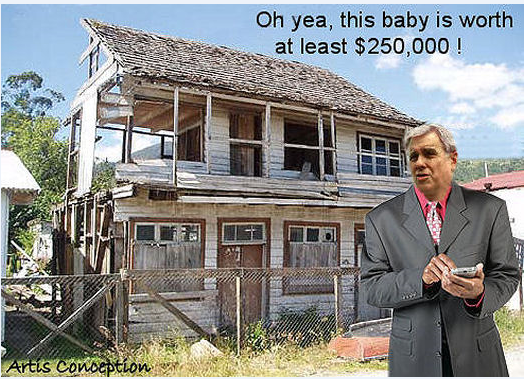 AND COMING UP DURING THE REMAINDER OF "WOMEN'S HISTORY MONTH"

MONDAY (MARCH 20) while we'll be trying to decide which event to cover in person: The arrival of Spring at 6:28 AM, BB & BJ Day in the Tri-State, or the Donald Trump Rally in Louisville.

TUESDAY (MARCH 21) we'll be on our delayed Annual Spring Break in Florida after having to attend one of yesterday's events in the Tri-State.

WEDNESDAY (MARCH 22), we'll be telling you which local publication is NOT on the official FAKE NEWS List.

THURSDAY (MARCH 23) we'll be checking to see how many of our local colleges will still be playing in that March Madness thing.

THE FIRST LINE OF FRIDAY'S (MARCH 24) LIMERICK IS "This month don't forget Women's History"

 AND SATURDAY (MARCH 25) we'll be checking to see if anybody's standing in line to buy Reds Opening Day tickets. 

Plagiarism Count: Unattributed material was filched from a mere 742 different websites for the production
of today's Blower, many of our filches were from our friends at Weasel Zippers.
WEEK IN REVIEW HOT LINE
e-mail your revolutionary recaps today
Some political score-keeping items in today's Blower were sent in by our equally political score-keeping subscribers, but let's face it, we could always use a lot more. 
Tonight's Whistleblower Video
President Trump's Weekly Address
Note: We guarantee iPhone subscribers who don't go home and see links and pictures on their computers are not going to appreciate all of this good stuff today.
Current Whistleblower Policies and Disclaimers can be found here
The Whistleblower has always been 100% commercial free, unlike members of the mendacious news media. So if you want to buy an ad on the front page, call The Fishwrap.