SATURDAY, MARCH 25, 2017
This Week's Top Stories
(According To The Number Of Page Views)
OUR NUMBER ONE STORY THIS WEEK Was "Monday Message" (From The Whistleblower Newsroom)
OUR NUMBER TWO STORY THIS WEEK WAS Annual "BB & BJ Day" Edition (This Year, Ladies, Give Your Guy What He Really Wants!)
AND OUR NUMBER THREE STORY THIS WEEK WAS "Springtime For Sluts" (Remembering When We Were All Watching Sluts In The Suburbs On TV)
Edward Cropper's World
Today, PHOTO-SHOP EDITORIAL SPOOFER EDWARD CROPPER Shows Us: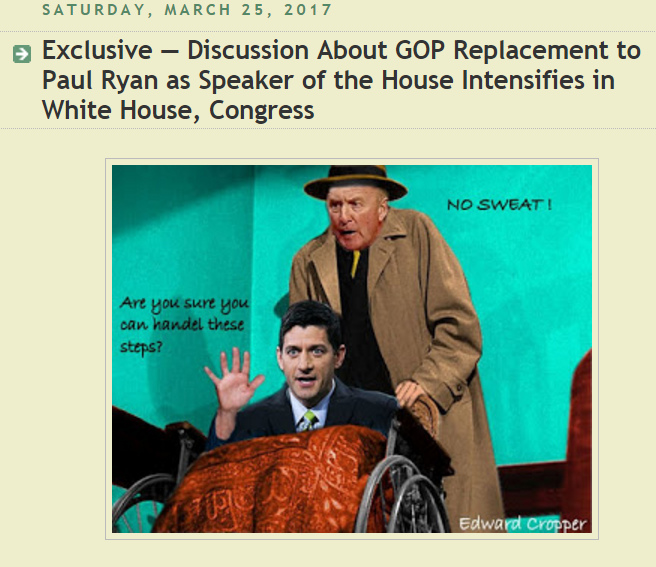 You can see more of Mr. Cropper's fine work HERE.
Making Weekly Addresses Great Again
This Week's Top Item On The Conservative Agenda
Friday's "Stories We're Working On" Really Told It Like It Was

Stories We're Working On
HEALTH BILL FIGHT BRUISES REPUBLICANS
PULLED AT LAST MINUTE
WILL THE SPEAKER SURVIVE
HOUSE GOP VOTED 60+ TIMES TO REPEAL UNDER OBAMA
SETBACK CASTS DOUBT ON TRUMP'S AMBITIOUS AGENDA
WAITING TO SEE WHO GETS THE BLAME
AT LEAST THEY'LL STILL BE CALLING IT "OBAMACARE" WHEN IT EXPLODES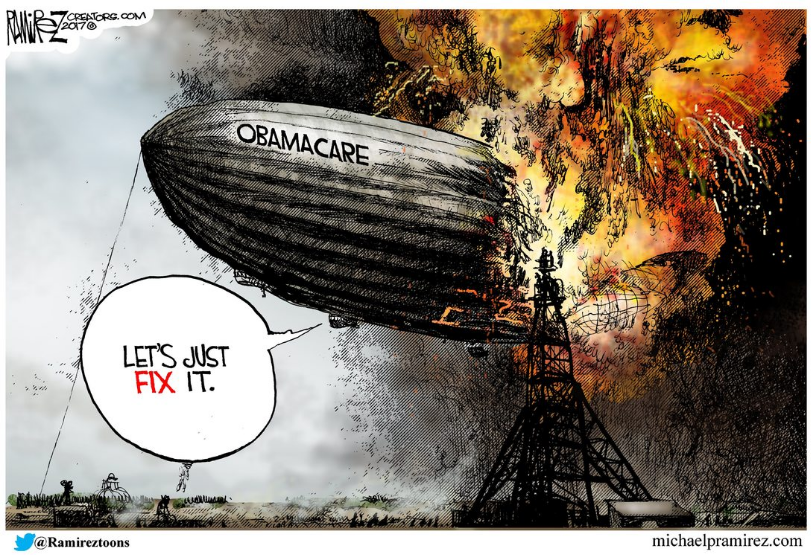 This Week's Liberal Liars Award
MSNBC Host On Trump: 'This Is the Laziest, Most Ignorant President in History'
Radical Islamic Terrorist Update
ReligionofPeace.com says this past week, terrorism in the name of Islam was carried out in France, Italy, Belgium and England – and that's just in Europe.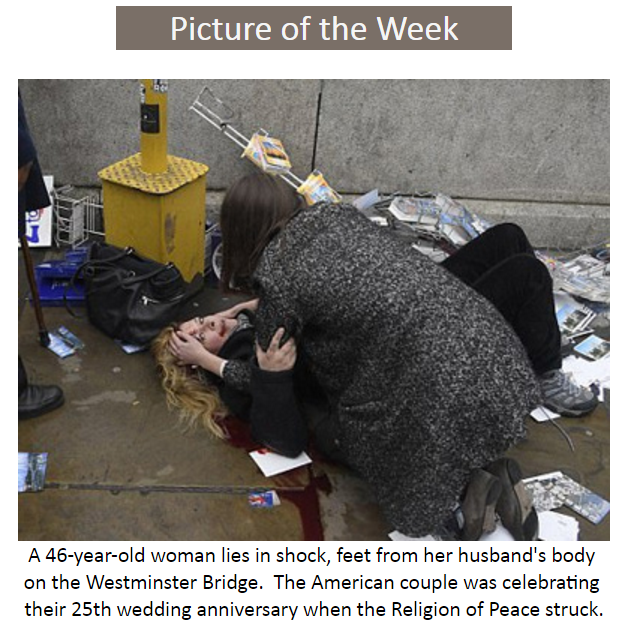 Now Let's Look At The Radical Islamic Attacks For Just Last Week
Whistleblower War on Political Correctness
In Maryland Rape Case, Liberals Adhere to Political Correctness
Because in America, Being Politically Correct means always having to say you're sorry, according to all those Dumbed-Down, Self-Absorbed, Media-Influenced, Celebrity-Obsessed, Politically-Correct, Uninformed, Short-Attention-Span, Free-Stuff Grabbing, Low-Information Obama Supporters Who Put The Positively Worst President In History In The White House—Twice, And Failed Trying To Give Obama A Third Term By Voting For Hillary, And Are Now Claiming Trump Isn't Their President, Because They Get All Of Their Information From the Local Liberal Propaganda Media, Like The Ones At The Fishwrap And On Channel 5, 9, 12, And 19.
Illegal Immigrants Update
Report: Sanctuary Cities Targeted With Enhanced Raids
Relax, Cranley, Cincinnati still isn't on the list.
BLACK LIES REALLY REALLY MATTER
Kentucky Makes Enormous Move in The War on Police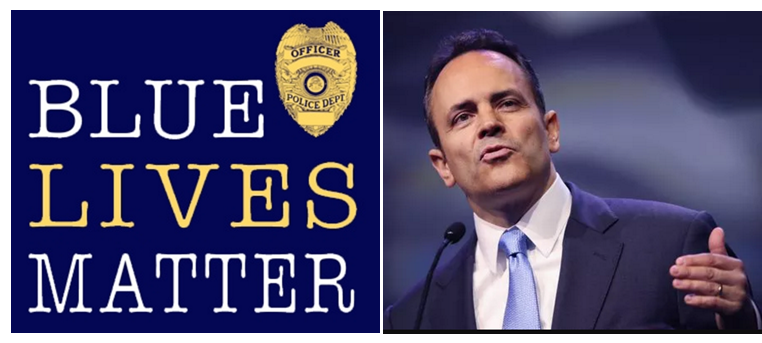 Constitution.com says the war on police is raging in our great nation, with officers being targeted day after day simply because they are wearing the badge.  A great deal of this anti-police sentiment comes directly from the putrid mouths of the Black Lives Matter radical terror group, the violent leftists they idolize, and the throngs of pop culture figures who have jumped onto the bandwagon.
Now, after far too much blood has been shed through blue uniforms, Kentucky is taking a definitive stand on the subject of police targeting.
"Gov. Matt Bevin has signed a controversial "Blue Lives Matter" bill into law that makes it a hate crime to target police officers, putting Kentucky at the forefront of a new political trend.
"Bevin gave House Bill 14 – unofficially known as the commonwealth's 'Blue Lives Matter' bill – the final approval it needed to become law this week, although the measure won't go into effect until this summer. The fledgling law will add provisions for police and other first responders to the state's current hate-crime law, which already includes race, religion, color, sexual orientation and national origin as protected classes."
This is excellent news for the police in Kentucky, who have been forced to deal with the existential threat of racial violence in the wake of the Black Lives Matter movement and the killing of 5 police officers in Dallas, Texas last year.  Now, if we could only convince the rest of the nation to recognize this very real problem and enact their own legislation to combat it, we could give these men and women at least a fraction of the peace of mind that they deserve.
LIBERAL PROPAGANDA MEDIA CONSPIRACY
(Sometimes Referred To As The DemocRAT Propaganda Media Complex)
University Of California President Janet Napolitano Fears Trump Will 'Isolate And Antagonize' Mexico…
Campus Reform says University of California system President Janet Napolitano will be taking a three-day trip to Mexico next week to "strengthen ties" with the country as a rebuke of Trump administration policies. UC spokesperson Dianne Klein told the Associated Press that Napolitano's trip is intended to "send a very strong and loud message…that we believe it is wrong to isolate and antagonize this important neighbor." (MORE)
FAKE NEWS UPDATE

On Thursday, Fortune Magazine released their annual list of the top-50 world leaders and Delusional Ohio Republican Governor John Kasich was #12 on the list!
The Feck Stops Here
No sooner had Trump downgrade CNN from "Fake News" to "Very Fake News," the entire staff and management at The Blower unanimously accorded the same honor to our Feckless Fishwrappers, a totally discredited member of the Liberal Propaganda Conspiracy, while "Fake News" ratings at local TV Channels 5, 9, 12, and 19 remained the same.