AND A.C. BRANCO SHOWS US "ECONCIDE"
TODAY IS
TUESDAY, MAY 24, 2022
TRUMP'S FOUR-HUNDRED-AND-EIGHTY-NINTH DAY OUT-OF-OFFICE
AND LISA BENSON SHOWS US THE "DURHAM INVESTIGATION FOLDER"
— TODAY'S CONSERVATIVE AGENDA VIDEO —
'Election Integrity And CRT'; Jeanne Seaver's Main Targets As Lieutenant Governor Of Georgia

MEANWHILE, BEN GARRISON SHOWS A SPECIAL GUEST POST: "Elephant in the Room"
In an age of increasing political division, a woman has produced a unique musical that ties everything together. Scarlett Evans a young playwright and composer. She wrote "Elephant in the Room" as well as the musical score. She also stars in a leading role. It was my privilege to produce a promotional cartoon for the event. Here is her story:
"Elephant in the Room" is a new and original musical comedy about achieving freedom of thought and navigating relationships, set to a backdrop of 2019 politics. It follows Kayla, a student at fictitious Eugene State College who struggles to identify the truth and finally wins the fight to think for herself. As a free thinker, Kayla sides with the Right.
The play has a surreal nature to it and symbolism is key. For example, the internet is personified. "Internet Troll" sews chaos and relishes in it. He incessantly trolls, influences, and pokes fun at any- and everyone, yet remains unacknowledged. The political spectrum is divided into 4 parts: Extreme Left (ANTIFA), Moderate Left, Moderate Right, and Extreme Right (the White Nationalists). The characters all wear hats and propagandistic clothes corresponding to their political affiliations, and, except for the two protagonists, the characters are called by their titles rather than names ("Homeless," "Antifa Leader," "White Nationalist Number 2," "Feminist," etc.).
This piece is unique in that it does not portray the Right in a one-dimensionally-evil way; in fact, it presents the Right in a respectful manner. While each perspective is explored with sincerity, both are also equally made fun of!
I intend to present an eye-opening snapshot of today's society and encourage audiences to laugh at its ridiculousness, which will hopefully spark conversation and positive action.
My own political journey unfolded as I researched and wrote this musical. I had avoided politics like a liberal trying to avoid Covid-19, but then decided to face it and find out what was true. That's led me to stand firmly by the values which I hold today.
I'm a recent college graduate with a background in music. I grew up classically trained and studied commercial music in college. After writing the book, music, and lyrics to "Elephant in the Room," and now playing the role of "Kayla," my background includes theater, as well! I'm thrilled to share this work with you and hope you find it meaningful.
— Scarlett Evans
To get your free tickets, go to the website ELEPHANT IN THE ROOM – Musical (elephantmusical.com).
Editorial Cartoons Are A Major Part Of American Culture And A Focused Picture Of How People Are Reacting To The News Of The Day.
Often they express a silent view of one or more parties or issues. Editorial cartoons are a form of nonverbal communication and are vital to American culture because they help shed light on issues that affect many American values.
— TODAY'S CONSERVATIVE CARTOONS SLIDESHOW  —
This slideshow requires JavaScript.
YOUR NATIONAL DEBT
SAVE AMERICA RALLY SCHEDULED IN CASPER WYOMING,  WHEREVER THE HELL THAT IS, ON MAY 28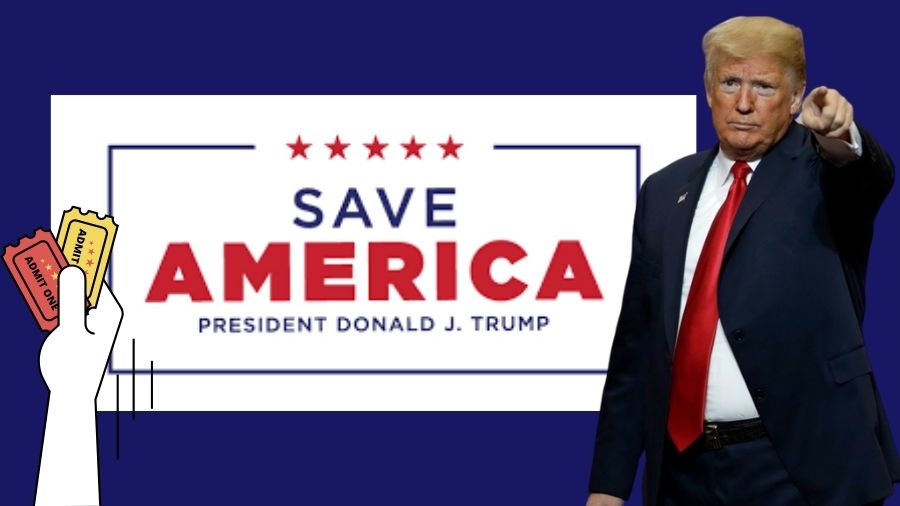 GET TICKETS HERE
The Whistleblower Newswire Is Your Official Publication of Record For The Conservative Agenda
The Blower believes we're still living during the most important period in American History for our non-stop crusade for Election Integrity and against Coordinated Leftist Insurrection and the Devolution of Our American Culture while Congress, the Deep State, and the Radical Media Establishment continue to lie to advance their Coordinated Leftist Agenda.
But first, we must see a Corleone  Political Reckoning on Election Integrity Along With Indictments And Perp Walks For Laws Broken During The Illegal 2020 Presidential Election, without which nothing else really matters.
Beloved Whistleblower Publisher Charles

Foster Kane Says The Conservative Agenda is watching to see if any progress is made during the 169 DAYS before this year's MID-TERM elections on NOVEMBER 08 unless they're postponed.