TODAY IS
THURSDAY, MAY 19, 2022
TRUMP'S FOUR-HUNDRED-AND-EIGHTY-FOURTH DAY OUT-OF-OFFICE
AND YOU JUST CAN'T MAKE THIS STUFF UP
— TODAY'S CONSERVATIVE AGENDA VIDEO —
'An American Problem': Bequette Highlights Importance Of Election Integrity

MEANWHILE, BEN GARRISON SHOWS US: "HOME PRICES AND AVAILABILITY OUT OF REACH"
Absurdly high housing prices are certainly part of the 'everything bubble' that is affecting Americans. Back in 2008 the housing market crashed—an event that many thought would never occur. Will it happen again as the Federal Reserve raises interest rates? Many are predicting a real estate crash, but I'm not so sure.
The boomers may be cashing out, but much of the younger generations can't afford a half million dollar starter home. They're forced to rent, only to find that apartments and rental homes are equally overpriced. It's occurring not only in the big cities. Many are selling and moving to more rural areas to escape the insane leftism and crime that has become commonplace in the big blue cities. As a result, they're 'bugging out' and moving to smaller towns in red states, thereby driving up home prices in places such as Couer d'Alene, Idaho and even here in Kalispell, Montana.
The problem is this: If the home price bubble bursts it will also mean a recession and many might lose their jobs and therefore won't be able to afford housing even at lower prices. Besides, interest rates will mean the prices will still remain robust and affordable only to the rich. The middle class is going away and so is their ability to afford a home. This is just what globalists such as Karl Schwab want. They want to make most people poor and dependent on government. They want humans to be concentrated into cities where they can be tracked and controlled more easily. They want people living in pods and eating bugs.
It's all part of Agenda 30.
That so-called 'conspiracy theory' is now being openly pushed by the the UN and the manmade climate change liars. It could soon become a conspiracy reality. BlackRock is a firm that buys up stocks and bonds for the Federal Reserve, whose printers have been going 'BRRRRR' since the crash of 2008. BlackRock is essentially a front for the central bankers. It has also been buying up homes, thus helping to make them less affordable. Similarly, Bill Gates has been buying up vast amounts of farmland. He wants to make food more scarce. Again, this is all part of the UN Agendas and Joe Biden, like Obama, is all about the UN having sovereignty over the US. Biden said the MAGA-minded were 'extremists.' He lied when he said he wanted to unify America. Vilifying half the country is hardly an act of bring people together.
Biden and his master Obama do not want to Make America Great Again. They want America destroyed. They want the 'American dream' of home ownership destroyed along with it.
It's time to change that with a Red Wave In November.
Follow @grrrgraphics on GAB, Now live on TRUTHSOCIAL PARLER, INSTAGRAM, MINDS TELEGRAM
  — Ben Garrison
Editorial Cartoons Are A Major Part Of American Culture And A Focused Picture Of How People Are Reacting To The News Of The Day.
Often they express a silent view of one or more parties or issues. Editorial cartoons are a form of nonverbal communication and are vital to American culture because they help shed light on issues that affect many American values.
— TODAY'S CONSERVATIVE CARTOONS SLIDESHOW  —
This slideshow requires JavaScript.
YOUR NATIONAL DEBT
SAVE AMERICA RALLY SCHEDULED IN CASPER WYOMING,  WHEREVER THE HELL THAT IS, ON MAY 28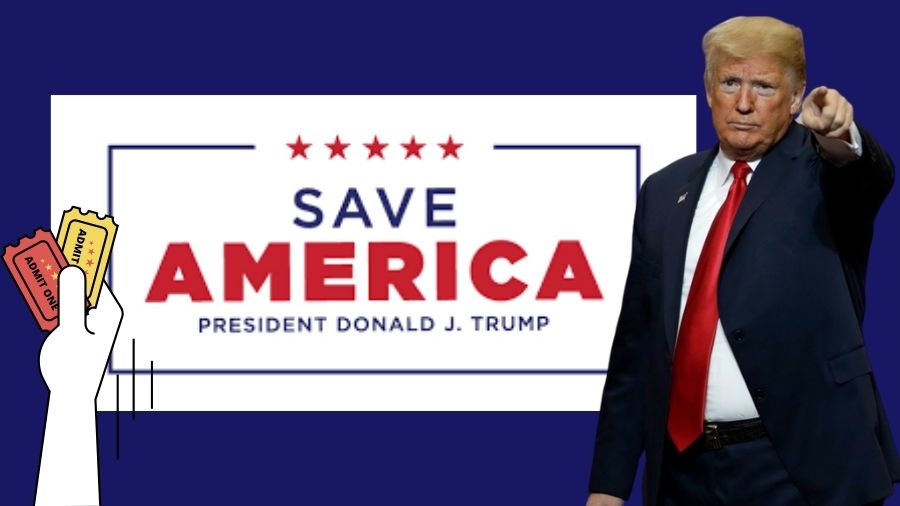 GET TICKETS HERE
The Whistleblower Newswire Is Your Official Publication of Record For The Conservative Agenda
The Blower believes we're still living during the most important period in American History for our non-stop crusade for Election Integrity and against Coordinated Leftist Insurrection and the Devolution of Our American Culture while Congress, the Deep State, and the Radical Media Establishment continue to lie to advance their Coordinated Leftist Agenda.
But first, we must see a Corleone  Political Reckoning on Election Integrity Along With Indictments And Perp Walks For Laws Broken During The Illegal 2020 Presidential Election, without which nothing else really matters.
Beloved Whistleblower Publisher Charles

Foster Kane Says The Conservative Agenda is watching to see if any progress is made during the 173 DAYS before this year's MID-TERM elections on NOVEMBER 08 unless they're postponed.