TODAY IS
MONDAY, MAY 16, 2022
TRUMP'S FOUR-HUNDRED-AND-EIGHTY-FIRST DAY OUT-OF-OFFICE
AND MAYBE TRUMP'S MEAN TWEETS WEREN'T SO BAD
— TODAY'S CONSERVATIVE AGENDA VIDEO —
Ep. 2768b – Trump Readies The Offensive, 2020 Election Was Rigged & Stolen, Ready To Stand, Drain It


MEANWHILE, BEN GARRISON SHOWS US "AMERICAN BABIES GO HUNGRY AS PELOSI SENDS 40 BILLION TO UKRAINE
Nancy Pelosi's House voted to send Ukraine 40 billion dollars in aid. Only 57 congress members voted against the bill. This shows us what Congress thinks of the American people and our country. America comes last.
Apparently, American babies come last, too.
Part of the aid package included sending baby formula to Ukraine while store shelves in America remain bare. There are also reports of pallets of baby formula stacked up at our southern border waiting to be distributed to illegal alien mothers who need to feed their children.
Reports are starting to come out about an impending diesel shortage about to hit the east coast. American truckers will have no fuel to run their trucks, which means no deliveries and no products on the store shelves.
You think the incompetence of Joe Biden is causing all this? It's not. He's just a puppet. This has all been planned as part of the "Great Reset," a way to destroy America from within.
You would think the Democrats would at least try to pretend they care about Americans with the midterms rapidly approaching, but they don't. They are not even making an effort. The Democrats must be so confident in their ability to rig elections that they think they have the midterms in the bag. The American people know what the Democrats are up to and their eyes are wide open and watching. The midterms will be the most closely watched elections in American history. "2000 Mules," the documentary released by Dinesh D'Sousa, is proof positive the 2020 election was stolen. The Democrat mules were caught red handed. They were tracked by cellular data and caught on video as they stuffed the ballot boxes with thousands of fraudulent ballots. The proof is undeniable and you would have to be a brainwashed Democrat cult member or a mainstream journalist (I repeat myself) not to believe the evidence.
Joe Biden has been the "Resident" for only one and a half years and not only do we have the highest inflation in 40 years, a possible World War III, skyrocketing gas prices, and a diesel fuel shortage—but a baby formula shortage as well?
How is this possible unless it was all planned? It sounds crazy and it IS crazy, but nevertheless it's the reality we must now face.
Meanwhile, a leading manufacturer of formula, Abbott Laboratories, said that it is working to restart its manufacturing plant in Sturgis, Michigan, after it was shut down amid a Food and Drug Administration investigation.
Biden's FDA shut down a baby formula plant and now we do not have baby formula for American infants.The fat baby in the incredibly corrupt country of Ukraine guzzles up 40 billion in "aid" which is really a nice way of saying kick backs and money laundering.
There are no coincidences.
So when you hear hungry babies cry, think of Nancy Pelosi and her 25 thousand dollar ice cream freezer as well as her fat little Zelensky chugging down your tax payer dollars.
As of this posting, Senator Rand Paul is temporarily blocking the passage of the bill in the Senate, by asking what's in it. If you have to ask it should not pass.
Never forget they hate you…Never forgive!
  — TINA
Editorial Cartoons Are A Major Part Of American Culture And A Focused Picture Of How People Are Reacting To The News Of The Day.
Often they express a silent view of one or more parties or issues. Editorial cartoons are a form of nonverbal communication and are vital to American culture because they help shed light on issues that affect many American values.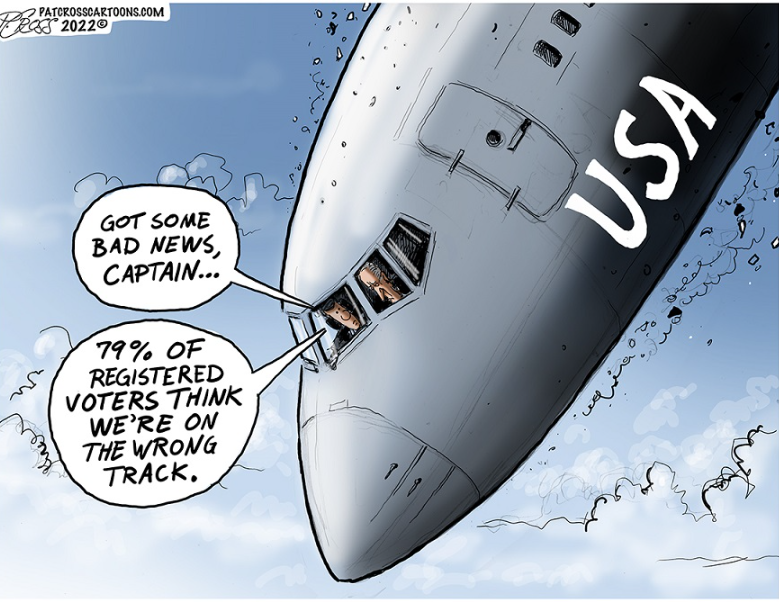 — TODAY'S CONSERVATIVE CARTOONS SLIDESHOW  —
This slideshow requires JavaScript.
YOUR NATIONAL DEBT
SAVE AMERICA RALLY SCHEDULED IN CASPER WYOMING,  WHEREVER THE HELL THAT IS, ON MAY 28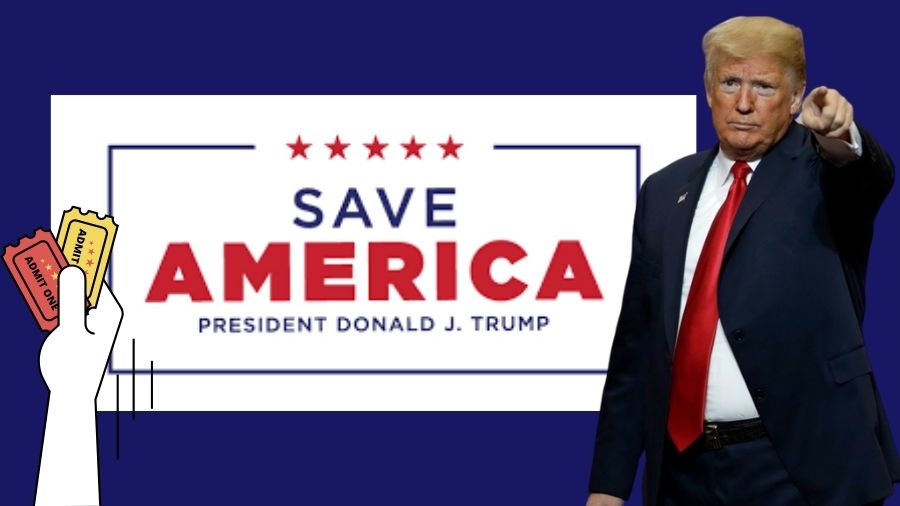 GET TICKETS HERE
The Whistleblower Newswire Is Your Official Publication of Record For The Conservative Agenda
The Blower believes we're still living during the most important period in American History for our non-stop crusade for Election Integrity and against Coordinated Leftist Insurrection and the Devolution of Our American Culture while Congress, the Deep State, and the Radical Media Establishment continue to lie to advance their Coordinated Leftist Agenda.
But first, we must see a Corleone  Political Reckoning on Election Integrity Along With Indictments And Perp Walks For Laws Broken During The Illegal 2020 Presidential Election, without which nothing else really matters.
Beloved Whistleblower Publisher Charles

Foster Kane Says The Conservative Agenda is watching to see if any progress is made during the LAST DAY before this year's BLUEGRASS PRIMARY elections on MAY 17, unless they're postponed.