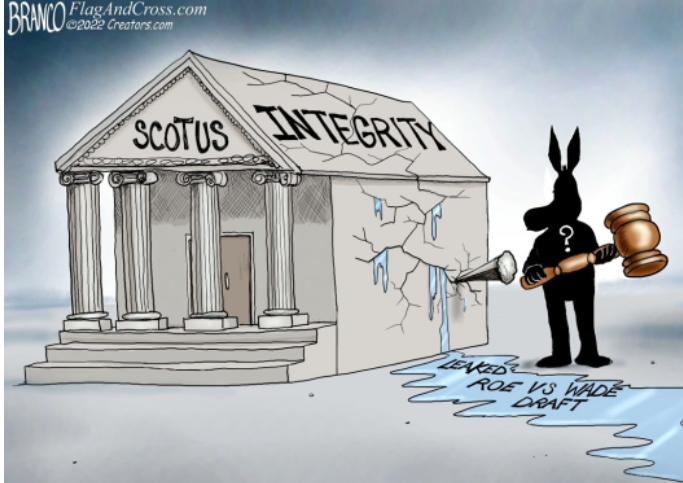 TODAY IS
WEDNESDAY, MAY 04, 2022
TRUMP'S FOUR-HUNDRED-AND-SIXTY-NINTH DAY OUT-OF-OFFICE
AND IS THIS SUBTLE ENOUGH?
— TODAY'S CONSERVATIVE AGENDA VIDEO —
Tucker Carlson: "voters might have their rightful say over what to do about abortion"

MEANWHILE, BEN GARRISON SHOWS US "HOW DARE YOU TAKE AWAY OUR RIGHT TO KILL BABIES," THEY SHRIEKED
According to a leaked report, The Supreme Court will overturn Roe vs. Wade and allow the states to determine their own laws on abortion. Predictably, many far-left heads exploded with rage. We witnessed many freak outs and threats of violence, but perhaps the best example came from Massachusetts Senator Elizabeth Warren. When asked about the ruling, she went into a fit of apoplectic hysteria. Pocahontas lost it. She could barely speak and was out of breath. I thought perhaps she was having a panic attack. She was sending out smoke signals out of her ears as she and her crew trampled through some freshly-planted landscaping.
Why are the reactions among the left so extreme? Why does abortion make up the centerpiece of the platform of Democrats? Why are they so proud of murdering millions of babies since the original 1973 ruling of Roe vs. Wade? That ruling struck down all state laws about abortion and made the procedure legal upon demand. The current Supreme Court wants to correct that and let the states again decide. Warren hates this with fury and passion, but her leftist state will continue to allow abortions the same as usual. She wants to force her abortion in all 50 states. Warren, like most in her party, calls abortion 'women's health care.' It's a way of sanitizing murder.
The way the left describes it, you'd think the child in the womb is a disease. A mass of offending matter must be removed. They don't talk about the pain the innocent beings must feel. The unborn human is often dismembered. Sometimes skulls are crushed. It's a brutal and heartless procedure that few of us want to talk about. Worse, many aborted babies are sold to Big Pharma and corporations to be used in vaccines and other ghoulish ways. It has become an industry. At G. Edward Griffin's Red Pill Expo in Grand Rapids last year, I saw a short video that was taken clandestinely. It showed aborted babies at an abortion clinic. They were lined up on racks and frequently sprayed with saline solution. The fresh bodies were auctioned off. It was a most disturbing and disgusting scene, but the ghoulishness was lost on the doctors, technicians, and buyers there. Money was being made.
This pure evil is what Warren and the left stridently demand. When their precious abortion is threatened they explode into a satanic frenzy.
The evildoers have had their way for far too long. It's time for America to stop the holocaust.
  — THE GRRRTEAM
Editorial Cartoons Are A Major Part Of American Culture And A Focused Picture Of How People Are Reacting To The News Of The Day.
Often they express a silent view of one or more parties or issues. Editorial cartoons are a form of nonverbal communication and are vital to American culture because they help shed light on issues that affect many American values.
— TODAY'S CONSERVATIVE CARTOONS SLIDESHOW  —
This slideshow requires JavaScript.

SAVE AMERICA RALLY SCHEDULED IN GREENWOOD, NEBRASKA, WHEREVER THE HELL THAT IS, ON APRIL 29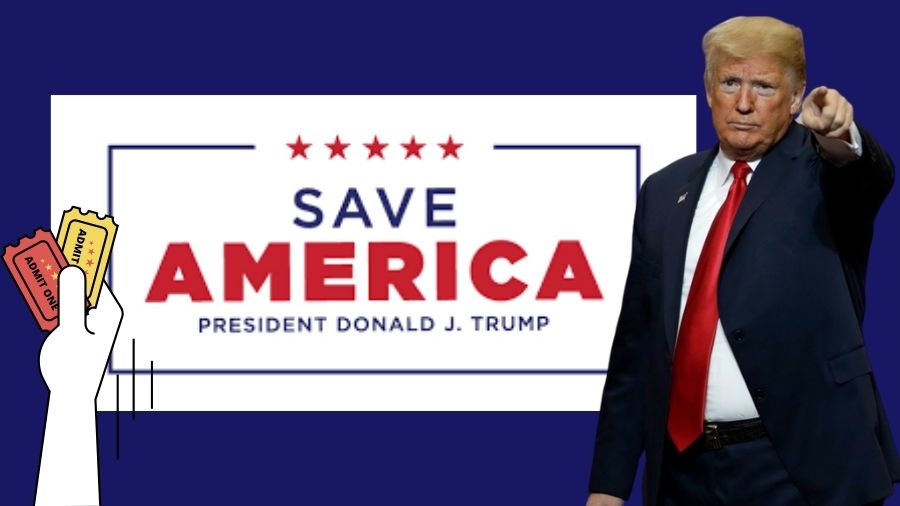 GET TICKETS HERE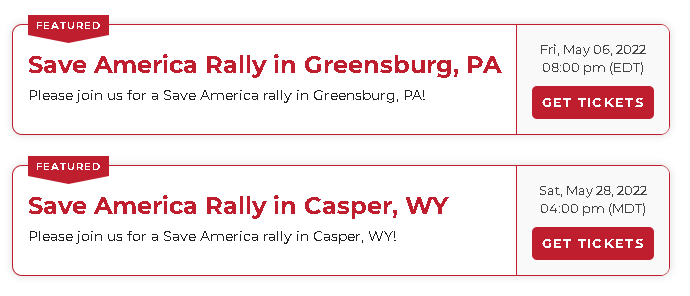 The Whistleblower Newswire Is Your Official Publication of Record For The Conservative Agenda
The Blower believes we're still living during the most important period in American History for our non-stop crusade for Election Integrity and against Coordinated Leftist Insurrection and the Devolution of Our American Culture while Congress, the Deep State, and the Radical Media Establishment continue to lie to advance their Coordinated Leftist Agenda.
But first, we must see a Corleone  Political Reckoning on Election Integrity Along With Indictments And Perp Walks For Laws Broken During The Illegal 2020 Presidential Election, without which nothing else really matters.
Beloved Whistleblower Publisher Charles

Foster Kane Says The Conservative Agenda is watching to see if any progress is made during the next 188 days before this year's MID-TERM elections on November 08, unless they're postponed.