TODAY IS
SUNDAY, MAY 31, 2020
TRUMP'S 1227th DAY IN OFFICE
AND WHY ARE THEY RIOTING? OBVIOUSLY FOR MORE FREE STUFF!
Your Official Publication of Record For The Conservative Agenda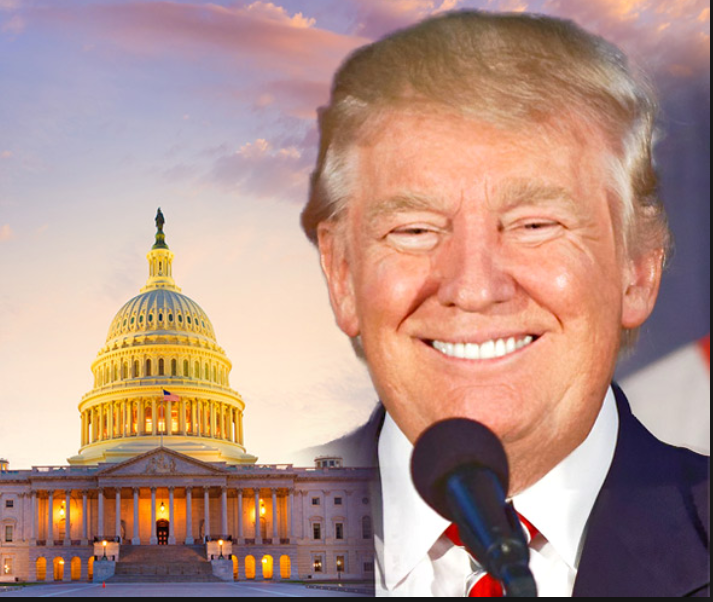 While Everybody Hereabouts Was NOT Watching This Morning's Sunday TV Talk Shows, Whistleblower Senior National Political Affairs Analyst Britt Humus Checked Out What The D-RAT-Colluding Talking Heads And Their Trump-Bashing Guests Had To Say On This Morning's Unfairly Balanced, Totally Discredited, D-RAT-Colluding Sunday TV Talk Shows.
— THIS JUST IN FROM THE TRUMPSTER —
— TODAY'S BEST RACIAL HEALING MEME—
 — FOX NEWS SUNDAY HEADLINES —
— THIS WEEK'S BEST NEW YORK POST COVER —
— THIS MORNING'S DRUDGE REPORT HEADLINE —
BURN IN THE USA
HISTORIC TUMULT
WORLD ALARMED

Whistleblower News Exclusive
— Announced Guests And Panelists On This Sunday's Shows —
(Where Self-Serving Politicians And Big Media Faces Attack Trump And Protect "Crooked Hillary, Bob Mueller, Joe & Hunter Biden, And The Rest Of The Disingenuous D-RATS)     
(Where Self-Serving Politicians And Big Media Faces Attack Trump And Protect "Crooked Hillary, Bob Mueller, Nancy Pelosi, Adam Schiff, And The D-RATS)
 FOX NEWS SUNDAY (Fox Network): Sen. Tim Scott (R-S.C.). Cornel West, Harvard Divinity School. Author Lawrence Wright ("The End of October").
Panel: Michael Anton; Dana Perino; Mo Elleithee.
MEET THE PRESS (NBC): Rep. Val Demings (D-Fla.). Reporting live from Minneapolis: Shaquille Brewster.
Panel: Joshua Johnson; Pat McCrory; María Teresa Kumar.
FACE THE NATION (CBS): Floyd family attorney Benjamin Crump. David Brown, superintendent of the Chicago Police Department. Former FDA commissioner Dr. Scott Gottlieb. Tom Wyatt, KinderCare Education. Panel:
THIS WEEK (ABC): House Speaker Nancy Pelosi (D-San Francisco); Rep. Ilhan Omar (D-Minn.); National Security Advisor Robert O'Brien. Panel: Chris Christie; Cecilia Vega; Patrick Gaspard.
STATE OF THE UNION (CNN): Sen. Cory Booker (D-N.J); National Security Advisor Robert O'Brien.
SUNDAY MORNING FUTURES (FNC): Sen. Ron Johnson (R-Wis.). Secretary of State Mike Pompeo. Gov. Ron DeSantis (R-Fla.). Steve Bannon.
*NOPE = "Never Obtain the Presidency, Ever"
 **NOTE: ONLY INTERVIEWEES THOUGHT TO BE FRIENDLY TO TRUMP ARE SHOWN IN RED
All Latest Sunday Talk Shows News
Sunday Shows – George Floyd's Death, Protests Bump COVID-19 From Headlines
City Leaders, D-RAT Lawmakers Urge Trump To Tamp Down Rhetoric As Protests Rage Across US
— Dysfunctional D-RATS —

OTHER SUNDAY TV TALK SHOW INTERVIEWS
 — INTERVIEWS HOPED TO BE FAVORABLE FOR TRUMP —
Gottlieb: Need To Resolve 'Underlying Problems' Of Racial Inequity To Stop Coronavirus Pandemic
National Security Adviser Defends Trump Tweets: The President 'Wants To De-Escalate Violence'
National Security Adviser Blames 'A Few Bad Apples,' Says There's Not Systemic Racism In Law Enforcement
Tim Scott: Trump's 'Shooting,' 'Vicious Dogs' Tweets 'Are Not Constructive'
— INTERVIEWS INTENDED TO BE UNFAVORABLE TO TRUMP —
(Includes Disingenuous D-RATS And RINOs)
Hogan Concerned About Coronavirus Spike After Protests 
Republican Governor Says Trump Sending Opposite Message Of One That Should Come From White House
  — DISINGENUOUS D-RATS — 
Demings: 'We Are Long Overdue For Every Law Enforcement Agency In Our Nation To Review Itself'
Floyd Family Laywer Hopeful Charges Against Officer Will Be Upgraded To First-Degree Murder
DC Mayor: 'I Think That The President Has A Responsibility To Help Calm The Nation'
Omar: Trump Has Failed To Understand The 'Pain And Anguish Many Of His Citizens Are Feeling'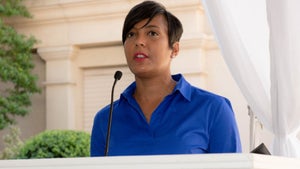 Atlanta Mayor: 'We Know The Frustration Is Still There' Despite Calmer Saturday Protests
Atlanta Mayor Says Trump Should 'Stop Talking' About Protests: 'This Is Like Charlottesville All Over Again'
Booker: More Than 'Momentary Outrage' NeededAfter George Floyd's Death
Pelosi: Presidents Should Not 'Fuel The Flame'
Head Of Minnesota Police Chiefs Association: Police Not Trained In Hold Used On George Floyd
Omar Says Some Protestors 'Felt Terrorized By The Presence Of Tanks,' National Guard
Minnesota AG says black Minnesotans have reason to fear local police
BLOWER MEME OF THE WEEK
And Curiously, These Stories Were NOT Fully Discussed
This slideshow requires JavaScript.
—KEEP AMERICA GREAT RALLY UPDATE —
NO EVENTS SCHEDULED DUE TO CHINA'S KILLER KUNG FLU VIRUS
The Whistleblower Newswire Is Your Official Publication of Record For The Conservative Agenda

The Blower believes we're still living during the most important period in American History for our non-stop campaign against Political Correctness, the Devolution of American Culture.
That's because Mid-Term Elections were a National Election, a referendum on everything Trump has accomplished, and CONGRESS, THE DEEP STATE, THE RADICAL MEDIA ESTABLISHMENT WILL CONTINUE TO LIE AND SAY REALLY STUPID THINGS without a smidgen of journalistic integrity in their effort to advance their Radical Leftist Agenda.
Beloved Whistleblower Publisher Charles Foster Kane Says The Conservative Agenda Is Now Working On Donald Trump's Twelfth 100 Days To Make America Great Again. Today Was Day Number 1227 And There Are Now Only 155 More Days Until Trump's Re-Election Day on November 3, 2020.