TODAY IS
SUNDAY,SEPTEMBER 27, 2020
TRUMP'S 1346th DAY IN OFFICE
AND SHE'S A CONSERVATIVE. AND SHE'S HAD ENOUGH
America is being run by the Three Pillars of Propaganda (Academia, Media, and the Communist Party) which is maintaining their religion with an iron fist. Their iron fist is the militant wing which is BLM and the Anarchists organized by Barak Hussain OBigEars. They have taken over the streets of the cities to the point you cannot walk down into those streets when they are rioting for whichever so-called injustice, they deem riotable. America is now going to watch DC get burned over the replacement of the most liberal judge on the court with the most Conservative Catholic and war will be declared.
Your Official Publication of Record For The Conservative Agenda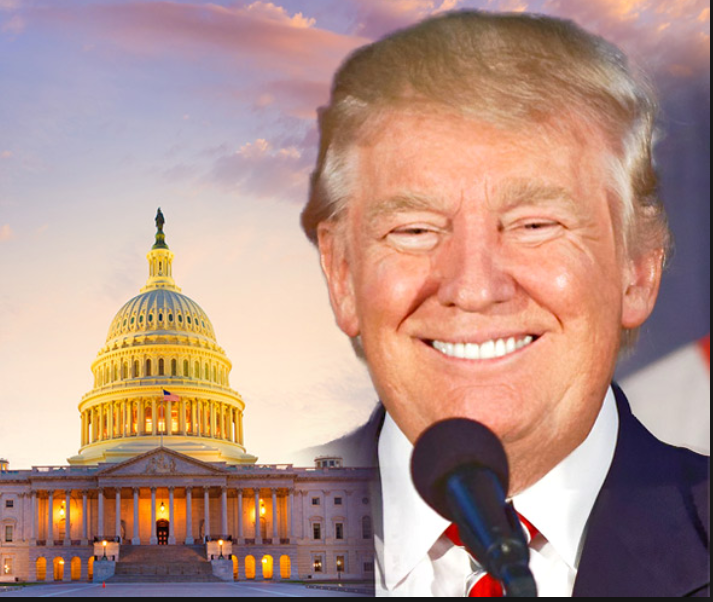 While Everybody Hereabouts Was NOT Watching This Morning's Sunday TV Talk Shows, Whistleblower Senior National Political Affairs Analyst Britt Humus Checked Out What The D-RAT-Colluding Talking Heads And Their Trump-Bashing Guests Had To Say On This Morning's Unfairly Balanced, Totally Discredited, D-RAT-Colluding Sunday TV Talk Shows.
— THIS JUST IN FROM THE TRUMPSTER —
Texas Reloaded – Greatest Joint Campaign Ad In History

If you don't live in Texas, this ad will make you want to move here. Greatest joint campaign in history. The mission? Save Texas by recruiting the greatest congressional candidates in history. Dan Crenshaw, Wesley Hunt, Genevieve Collins, Beth Van Duyne, Tony Gonzales, and August Pfluger.
— TODAY'S BEST RACIAL HEALING MEME—
 — FOX NEWS SUNDAY SMEAR HEADLINES —
— THIS WEEK'S BEST NEW YORK POST COVER —
— THIS MORNING'S DRUDGE REPORT HEADLINE —
THE FAKE BILLIONAIRE?
NYT: LONG-CONCEALED RECORDS SHOW TRUMP'S CHRONIC LOSSES AND YEARS OF TAX AVOIDANCE
PAID NO INCOME TAXES FOR 11 YEARS!
PAID ONLY $750 IN 2016, 2017

Whistleblower News Exclusive
— Announced Guests And Panelists On This Sunday's Shows —
(Where Self-Serving Politicians And Big Media Faces Attack Trump And Protect "Crooked Hillary, Bob Mueller, Joe & Hunter Biden, And The Rest Of The Disingenuous D-RATS)     
(Where Self-Serving Politicians And Big Media Faces Attack Trump And Protect "Crooked Hillary, Bob Mueller, Nancy Pelosi, Adam Schiff, And The D-RATS)
FOX NEWS SUNDAY (Fox Network): Anchored by Chris Wallass, Today guest-hosted by Brit Hume in Cleveland: Sen. John Kennedy (R-La.); Sen. Debbie Stabenow (D-Mich.); Ken Starr; Laurence Tribe, Harvard; Sec. of Labor Eugene Scalia.
Panel: Karl Rove; Katie Pavlich; Juan Williams.
MEET THE PRESS (NBC): Hosted by Chuck U. Toad. Sen. Roy Blunt (R-Mo.); Sen. Cory Booker (D-N.J.); Former National Security Advisor H.R. McMaster. Panel: Yamiche Alcindor; author Peter Baker ("The Man Who Ran Washington: The Life and Times of James A. Baker III"); Lanhee Chen, Stanford University; former Sen. Claire McCaskill (D-Mo.). 
FACE THE NATION (CBS): Margaret Brennan anchors: White House Chief of Staff Mark Meadows; Sen. Chris Coons (D-Del.); Former Obama Secretary of Homeland Security Jeh Johnson; former White House Counsel for U.S. President Donald Trump Don McGahn; Doug Parker, American Airlines; former Trump Administration FDA Commissioner Scott Gottlieb (this guy has been on every week for months!).
THIS WEEK (ABC): Hosted by Little Georgie Steponallofus: Author Sen. Mike Lee (R-Utah) ("Our Lost Declaration: America's Fight Against Tyranny From King George to the Deep State"); Sen. Dick Durbin (D-Ill.).
Panel: Chris Christie; Rahm Emanuel; Sara Fagen; author Leah Wright Rigueur ("The Loneliness of the Black Republican").
STATE OF THE UNION (CNN): Anchored by Jake Toe-Tapper: Dr. Jill Biden, wife of D-RAT presidential nominee Joe Biden; Speaker of the House Nancy Pelosi (D-San Francisco); Sen. Tom Cotton (R-Ark.); Sen. Joe Manchin (D-W.V.)l Former TV host Jon Stewart ("The Daily Show"); Sen. Kirsten Gillibrand (D-N.Y.). Rosie Torres, Burn Pits 360 Veterans Organization. 
SUNDAY MORNING FUTURES (FNC): The Show to watch! Hosted by Maria Bartiromo: Sen. Ron Johnson (R-Wis.); Sen. Lindsey Graham (R-S.C.); Rep. Kevin McCarthy (R-Bakersfield); Candace Owens."
*NOTE: ONLY INTERVIEWEES THOUGHT TO BE FRIENDLY TO TRUMP ARE SHOWN IN RED
All Latest Sunday Talk Shows News
Senate Republican Says Lawmakers Can't 'Boil Down' What A Court Nominee Would Do In One Case Like Roe V. Wade
Durbin: Democrats Can 'Slow' Supreme Court Confirmation 'Perhaps A Matter Of Hours, Maybe Days At Most'
Durbin: Hillary Clinton Is 'Flat-Out Wrong' In Saying Biden 'Should Not Concede Under Any Circumstances'
Interest In Presidential Election Hits Near-Record High: Poll
BLOWER MEME OF THE WEEK
And Curiously, These Stories Were NOT Fully Discussed
This slideshow requires JavaScript.
—KEEP AMERICA GREAT UPDATE —
The Whistleblower Newswire Is Your Official Publication of Record For The Conservative Agenda

The Blower believes we're still living during the most important period in American History for our non-stop campaign against Political Correctness, the Devolution of American Culture.
That's because Mid-Term Elections were a National Election, a referendum on everything Trump has accomplished, and CONGRESS, THE DEEP STATE, THE RADICAL MEDIA ESTABLISHMENT WILL CONTINUE TO LIE AND SAY REALLY STUPID THINGS without a smidgen of journalistic integrity in their effort to advance their Radical Leftist Agenda.
Beloved Whistleblower Publisher Charles Foster Kane Says The Conservative Agenda Is Now Working On Donald Trump's Thirteenth 100 Days To Make America Great Again. Today Was Day Number 1346 And There Are Now Only 37 More Days Until Trump's Re-Election Day on November 3, 2020.