Today's E-dition Has Been Approved For Research On The 2016 Election By The Presidential Historical Society Because So Many Things Reported In The 2016 Blower Are Still Making News Today.
TODAY IS
TUESDAY, OCTOBER 29, 2019
Trump's 1,012th Day In Office
And We're Documenting 2016's Greatest Presidential Campaign In History With Only Seven More Days Till Election Day, Remembering Our "TUESDAY'S TRIUMPHS" E-dition
THAT DATE WAS
TUESDAY, NOVEMBER 01, 2016

TUESDAY, NOVEMBER 1, 2016
TONIGHT'S REALLY BIG STORY
Best Of All, It Ain't Over Yet!
TODAY WE HAVE MORE MEDIA CORRUPTION
WE HAVE THE RETURN OF THE SEMEN-STAINED DRESS, WITH BILL CLINTON'S SECRET SON DANNEY LEE WILLIAMS BEGGING MONICA FOR A DNA SAMPLE
Along With A Music Video
WE HAVE A NEW HAMPSHIRE HIGH SCHOOL TEACHER DRESSING UP LIKE TRUMP, DANCES TO 'FUCK DONALD TRUMP' IN CLASS
WE HAVE CAMPAIGN PROTESTS
AND WE HAVE TRUMP MAKING HIS CLOSING ARGUMENT IN NEW CAMPAIGN AD
While Asking Telling Early Voters to Change Their Ballots If They Have 'Buyer's Remorse'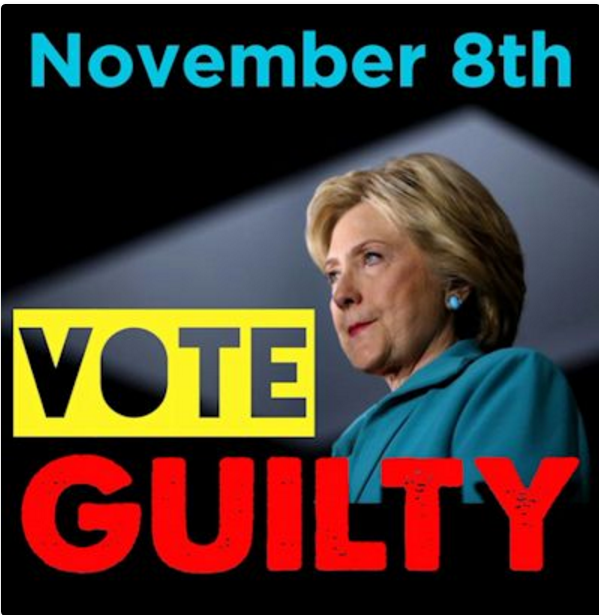 WE ALSO HAVE THE LATEST FROM WIKILEAKS
MORE BREAKING NEWS
FIVE SEPARATE FBI CASES ARE PROBING VIRTUALLY EVERY ONE OF CLINTON'S INNER CIRCLE AND THEIR FAMILIES
 Obama Blaming Sexism For People Thinking Hillary's "Hiding Something"

KRAZY KASICH 
A CLINTON CRIME FAMILY UPDATE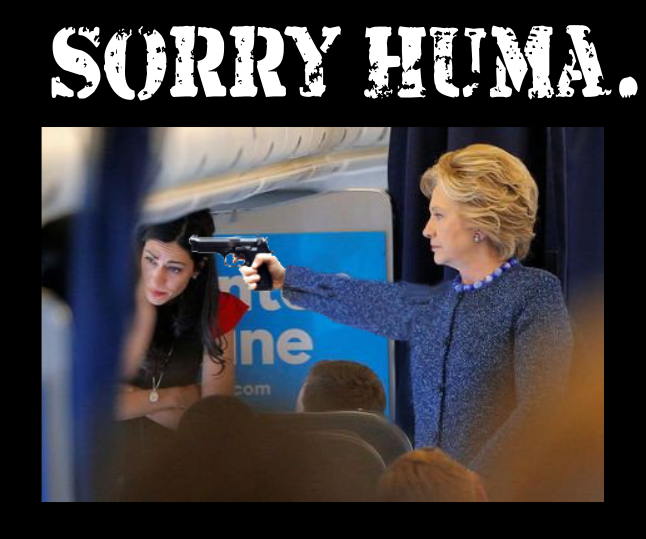 DUMBED DOWN DEMOCRATS
DEMOCRAT VOTER FRAUD UPDATE
LIBERAL MEDIA CONSPIRACY
TRUMP NOW LEADS HILLARY IN NEW WAPO/ABC NEWS TRACKING POLL…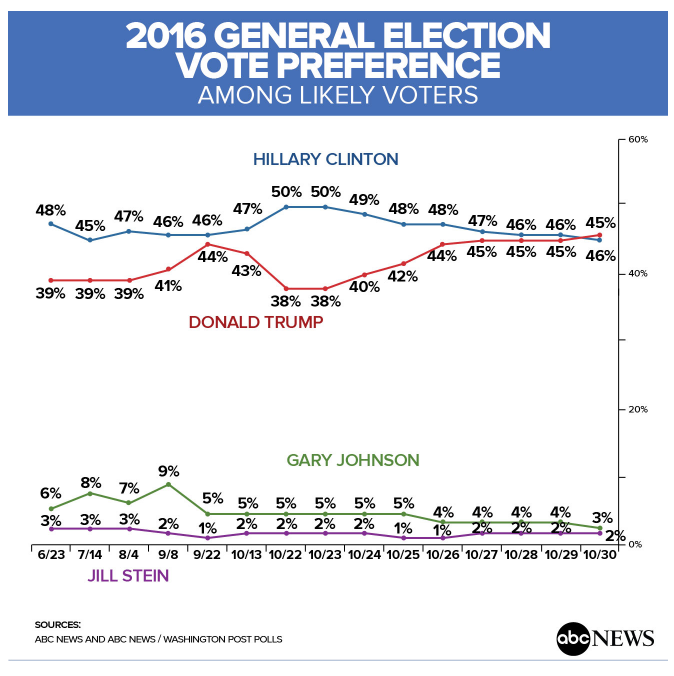 POLITICAL CORRECTNESS RUNNING AMOK
THE LATEST ON HILLARY AND HUMA
TONIGHT'S TOP POLITICAL POSTERS
(Sent In By Subscribers Like "In Russ We Trust")
And Some Local Political News
TV 5 says the man who dumped manure at Warren County Democratic HQ: "It was the world's cheapest advertising," said James Pinell. Pinell, 47, of Lebanon, said horse manure he's usually paid to deliver got him the world's ear. "We're sick of politics. We're sick of Washington, and you know, it's a bunch of horse crap they're putting us through. So I just, more or less, did what I felt," he said. Pinell, who said he's a Republican and voting for Trump, said he piled about six-yards worth of manure outside the Warren County Democrat Party headquarters over the weekend.
 TRUMP WAVING AT GLENWAY CROSSING
PLUS, THESE TWO NEW CONSERVATIVE VIDEOS
The Whistleblower Newswire Is Your Official Publication of Record For The Conservative Agenda


The Blower believes the next Seven days will be the most important period in American History for our non-stop campaign against Political Correctness, the Devolution of American Culture, and the Liberal News Media. Congress and Kneepad Liberals in the Press will continue to lie and say really stupid things without a smidgen of journalistic integrity to advance the Liberal Agenda.
TODAY'S EARLIER WHISTLEBLOWER EDITIONS
"Conservative Cartoons" E-dition (More Of The Best Damn Collection Of Political Cartoons On The Internet)
"Fools for Schools" ("A Fool and His Money Are Soon Parted" —Thomas Tusser)
FAST FORWARD TO 2017
And that's the way it was today on the 80th Day until January 20, 2017 when the Next President can only begin to Undo all the damage Obama has done to America.
*1,099 Until "Dee-Day" If You Live In Anderson Township
More News Later (Or Most Likely Tomorrow Morning) From The Whistleblower Newsroom