Today's E-dition Has Been Approved For Research On The 2016 Election By The Presidential Historical Society Because So Many Things Reported In The 2016 Blower Are Still Just As True Today, If Not Moreso
TODAY IS
FRIDAY, OCTOBER 30, 2020
Trump's 1379th Day In Office
WHILE THE PETE ROSE BETTING PARLOR IS TAKING BETS IF OUR MORNING FISHWRAP'S SO-CALLED PRESIDENTIAL ENDORSEMENT FOR JOE BIDEN IN 2020 WILL BE AS TOTALLY DISCREDITED, JUST LIKE THE ONE THEY PUBLISHED FOR CROOKED HILLARY IN 2016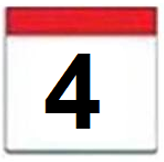 And We're Documenting 2016's Greatest Presidential Campaign In History With Only Four More Days Till Election Day, Remembering Our "ONLY FOUR MORE DAYS" E-dition
THAT DATE WAS
FRIDAY, NOVEMBER 04, 2016

FRIDAY, NOVEMBER 4, 2016
Today's Good News And Bad News
From Our Local Political Junkie We'll Call "Cincy Dave"
GOOD NEWS FOR HILLARY

The latest job report showed strong wage growth, undercutting Trump's message of economic disaster. 161,000 jobs were created in October and unemployment declined to 4.9 percent. And wages are now rising at a 2.8 percent annual pace, the fastest rate since 2009. More here: 
TRUMP NOT AS RICH AS HE CLAIMS
The New York Times has an article today which claims that The Donald has been inflating his wealth by claiming gross receipts as income, instead of net income. Often, when operating costs are subtracted, there are actually net losses in many of his businesses. It is difficult tell anything because of his refusal to provide any income tax returns and financial disclosure forms allow the use of gross income on each business. Additionally, he has a habit of claiming one value for a property when he is using it for collateral
and later going to taxing authorities to claim it is worth far less, to try to reduce his taxes. In recent years, Mr. Trump has made major investments in golf resorts. He bought the Doral golf resort near Miami in 2012 for $150 million, of which $104 million represented the real estate for property tax purposes. After the appeal of his property taxes was heard in June, the special magistrate, Leonardo Delgado, lowered the resort's property taxes by $46,534. At one point during the hearing, Mr. Delgado stared at the income and expense report showing that Doral had lost $2.4 million in 2014, a number that did not even include millions of dollars in mortgage payments. Mr. Delgado began to chuckle and turned to the county property assessor, Murry Harris. "So he spent $104 million to lose two and a half million dollars a year," Mr. Delgado said. "I know how to lose that money without having to spend $104 million. How 'bout you, Murry?" More here: 
REPUBLICANS WILL ABSOLUTELY HAVE A SENATE MAJORITY

RNC Chairman Reince Priebus stated that on Fox News. But what else could he say? Few politicians ever admit they are going to lose, even if they know they are. Our guess is that the senate could go either way, but his opponents seem to have a slightly better chance to become the majority, especially if pantsuits have any coattails on them.
TRUMP CAMPAIGN PROMISES NOT TO INTIMIDATE VOTERS
This morning, a federal district court will hear arguments in a dispute between the Democratic National Committee and the Republican National Committee over whether the RNC, the Trump campaign, and its allies are violating a long-standing consent decree barring the RNC from engaging in intimidation of minority voters at the polls. It's not the only case being heard on an emergency basis this week: Democrats have filed suit against Donald Trump, Republican state parties, and Trump ally Roger Stone in the battleground states of Arizona, Nevada, North Carolina, Ohio, and Pennsylvania. In the Nevada suit, Stone has been ordered to explain at a separate Friday hearing what his questionable "Stop the Steal" organization is planning for Election Day. More here: 
TODAY'S STATE POLLS
In the all-important swing state, Florida, most polls have shown Hillary to be ahead although not by much. Florida is the key to the election for both candidates. If Trump loses Florida, it's over for him. If he wins Florida, he still has to win several other swing states. Iowa and New Hampshire are the other swing states in this batch, which shows him ahead there but they each have few electoral votes.
— More Good News And Bad News Tomorrow —