SUNDAY, MAY 14, 2023
TRUMP'S EIGHT-HUNDRED-AND-FORTY-FOURTH-EIGHTH-DAY OUT-OF-OFFICE
AND HERE'S SOMETHING YOU WON'T SEE ON THE NIGHTLY NEWS
— TODAY'S SATIRICAL WHISTLEBLOWER VIDEO —
7 Gun-Free Tactics To Defend Your Home


Satirical Web Pages Are Not Just For Laughs.
They Show A Focused Picture Of How People Are Reacting To The News Of The Day.
 Satire matters for more than one reason, but its main goal is to raise awareness about the current state of affairs and challenge their viewpoints by using humor and irony. It helps us confront the unpleasant reality and see the world as it is so that we can improve it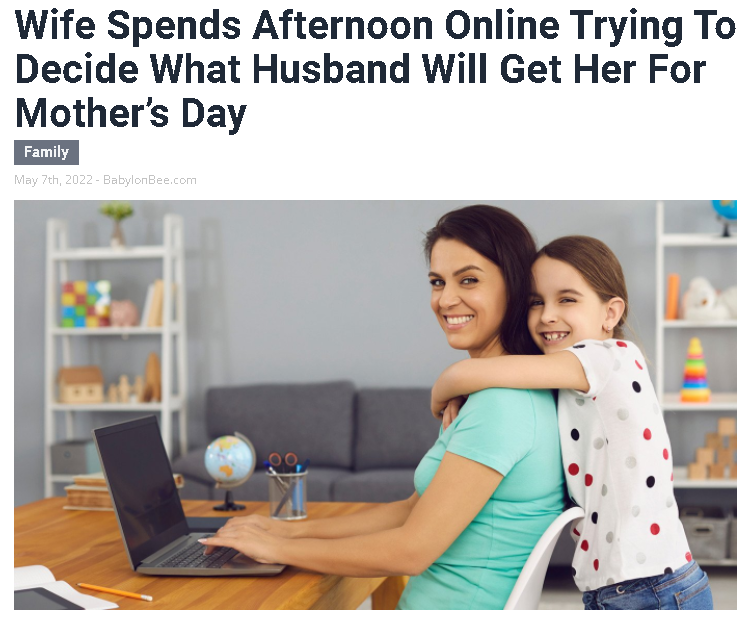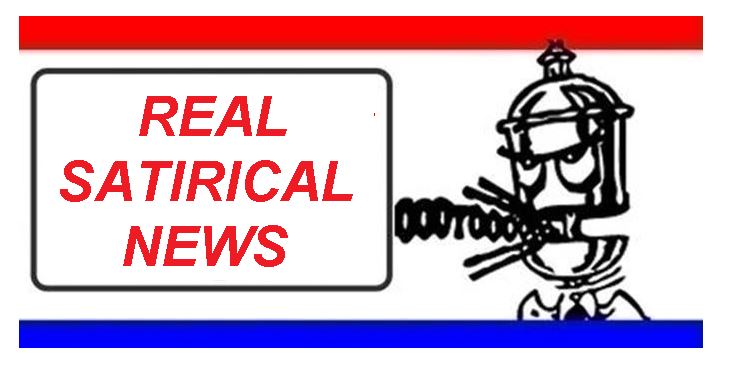 A guy we'll call "Trash-Talker Tadwell" wanted to ask Beloved Whistleblower Publisher Charles Foster Kane why PELOSI'S BOY TOY is being congratulated for using the word "fucking" in his official Congressional Comment.
"PELOSI'S BOY TOY is the kind of fucking leader we need in Congress, according to the DISINGENUOUS D-RATS' PROPAGANDA praising BOY TOY for dropping the F-Bomb," Kane explained. "The next time he gives a speech, he should use all seven of George Carlin's Dirty Words (Shit, Piss, Fuck, Cunt, Cocksucker, Motherfucker, And Tits)."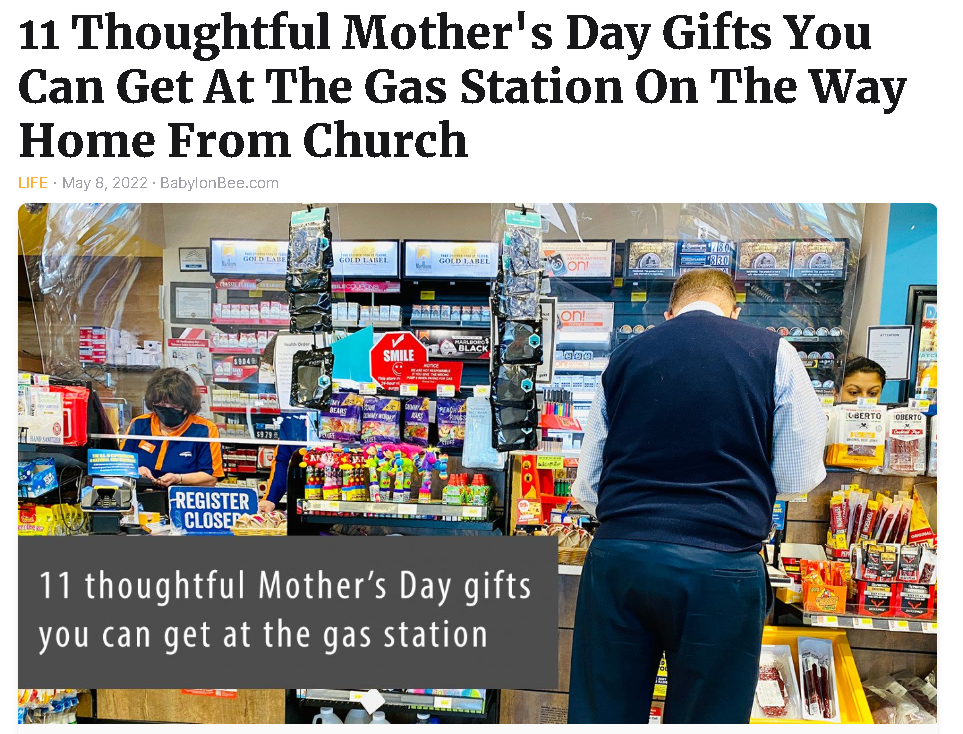 Hey, it's Mother's Day! That means it's time to start thinking about shopping for Mother's Day. But just because it's the actual holiday, like, right now, doesn't mean you can't still get the special mother in your life something super thoughtful and caring.
Here are 11 things you can grab for her at the gas station on the way home from church. Like, right now. Hurry.
$10 worth of lotto scratchers – Nothing says "I love you" like a chance at being a millionaire. Classy!
A six-pack of Natty Ice and a pack of mom's favorite smokes – Even classier!
For the big spender, get a gallon of gas – Not everyone can afford this one, but if you have the means, splurge a little. It'll mean the world to her.
A 5-hour energy shot – Actually better go with a six-pack to give mom enough energy to get through the week.
A bottle of windshield washer fluid – Every time mom cleans a bug's splatted guts off her windshield, she'll remember your thoughtfulness.
A hot dog/fountain soda combo – Both a hot dog AND a soda? Boy, do you love this woman, or what!
A pair of nice speakers a nice man in the parking lot is selling out of his trunk – Seems legit!
One of those giant teddy bears that absolutely doesn't scream "I forgot about Mother's Day until this very moment and am compensating with a gigantic teddy bear." – It doesn't scream that, at all.
A prepackaged egg salad sandwich that expired 2 weeks ago – The way to the heart is through the stomach!
Four Loko – So mom can go loco tonight!
Chick tract you found in the bathroom – For the shopper on a budget. What better gift can you give that special mom in your life than eternal life? Hopefully she'll do you a quick solid and accept Jesus as her Lord and Savior!
¡Arriba, arriba! ¡Ándale, ándale!
NOW…LET'S COMPARE OUR OBVIOUS POLITICA L PARODIES WITH THIS ACTUAL WASHINTON POST  REPORTGannett ordered our local Morning Fishwrap to roll back op-eds after "repelling readers" with biased articles
• Readers didn't want to be told what to do or how to think
• They were perceived as having a 'biased agenda' so Readers were canceling subscriptions
• The company is decreasing its editorial output and even scaling back cartoons
• The newspapers will no longer make political endorsements beyond a local level, like when The Fishwrap endorsed Crooked Hillary For President.
Can You Tell If This Is The Real Story?
The Whistleblower Newswire Is Your Official Publication of Record For The Conservative Agenda
The Blower believes we're still living during the most important period in American History for our non-stop crusade for Election Integrity and against Coordinated Leftist Insurrection and the Devolution of Our American Culture while Congress, the Deep State, and the Radical Media Establishment continue to lie to advance their Coordinated Leftist Agenda.
But first, we must see a Corleone  Political Reckoning on Election Integrity Along With Indictments And Perp Walks For Laws Broken During The Illegal 2020 Presidential Election, without which nothing else really matters.
Beloved Whistleblower Publisher Charles

Foster Kane Says The Conservative Agenda is watching to see if any progress is made during the next 541 (at press time) days before the 2024 elections.