---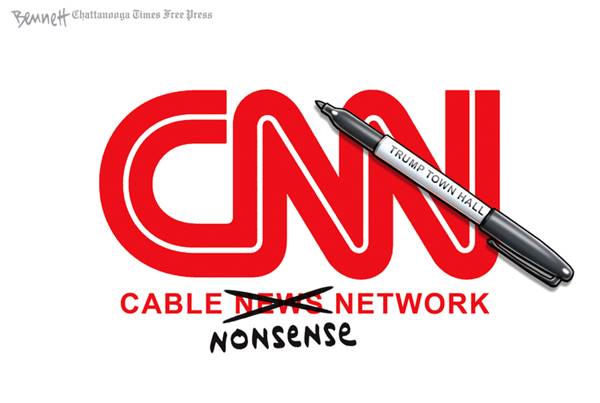 TODAY IS
MONDAY, MAY 15, 2023
TRUMP'S EIGHT-HUNDRED-AND-FORTY-FIFTH DAY OUT-OF-OFFICE
AND A.F. BRACO SHOWS US HIS "MISSION ACCOMPLISHED"
A.F. Branco has taken his two greatest passions, (art and politics) and translated them into cartoons that have been popular all over the country, in various news outlets including NewsMax, Fox News, MSNBC, CBS, ABC, and "The Washington Post." He has been recognized by such personalities as Rep. Devin Nunes, Dinesh D'Souza, James Woods, Chris Salcedo, Sarah Palin, Larry Elder, Lars Larson, Rush Limbaugh, and President Donald Trump
— TODAY'S BEST CONSERVATIVE AGENDA VIDEO —
Polyamorous Gramma??
MEANWHILE, BEN GARRISON SHOWS US AN ENCORE OF HIS "THE CRAZY MIXED UP WORLD OF THE LEFT"
The Left, "Women can have a penis."
The Left, "Men can get pregnant"
The Left, "I can't define what a woman is, I am not a biologist"
After two years of  "Shut up about your rights and  freedoms, take the vaccine, listen to Fauci," the Left is back to "my body, my choice" when it comes to on demand baby murder or as they like to call it, "essential health care."
When the Roe vs. Wade leak happened last week, the abortion cultists lost their collective minds. Abortion is a religion to the Left and they will scream and riot until they get their way like spoiled rotten toddlers. A Godless abortion cult called "Ruth sent us" is even planning on storming Catholic churches on "Mother's Day" to show their displeasure  at the thought of taking away their baby killing "rights."
CHECK OUT OUR GRRR SHOP PRINTS, BOOKS AND ORIGINAL CARTOONS SUPPORT US WITH A PURCHASE!
The Left does not seem to understand that this is a leak, the repeal of Roe vs. Wade has not happened. What is happening is a convenient distraction from the premiere of "2000 Mules" the election fraud documentary by Dinesh D'Souza, the drip, drip of Durham's releases and the rolling disaster of the Joe Biden administration.
The Roe vs. Wade opinion was written in February. Nice timing right before the midterms, right?
The big question is, why do Democrats and the radical Left hate life?
Easy answer. The Democrats are the party of death and to them, abortion is a religious ritual.
NO SPAM! JUST GREAT CARTOONS AND GREAT DEALS ON BOOKS AND PRINTS! SIGN UP TODAY FOR OUR CARTOON NEWSLETTER! PLEASE CLICK
The Democrats hate women. Open your eyes. Ask yourself if Democrats really love women and their rights, would they:
Say they can not "define a women."
Support men kicking the crap out of women in sports.
Support men using women's bathrooms making women uncomfortable.
Telling women they are worthless if their choose a traditional lifestyle such a mother and wife, get out there in the corporate world and work your ass off or you are useless.
Telling women they can abort their babies "on demand" for any reason so they are not inconvenienced by their bad moral decisions.
Look at the women of the left. Are they happy, loving people willing to make the world a better place?
Or are they angry, nagging harpies who want to make everyone just as miserable as they are?
MAKE A ONE TIME DONATION- KEEP CARTOONS ONLINE- WE ARE 100% FUNDED BY YOU! CLICK TO DONATE AND SUPPORT OUR WORK
— The GrrrTeam
Follow @grrrgraphics on GAB, TRUTH SOCIAL, PARLER, INSTAGRAM, TELEGRAM 
or join us at The Garrison!
Editorial Cartoons Are A Major Part Of American Culture And A Focused Picture Of How People Are Reacting To The News Of The Day.
 Often they express a silent view of one or more parties or issues. Editorial cartoons are a form of nonverbal communication and are vital to American culture because they help shed light on issues that affect many American values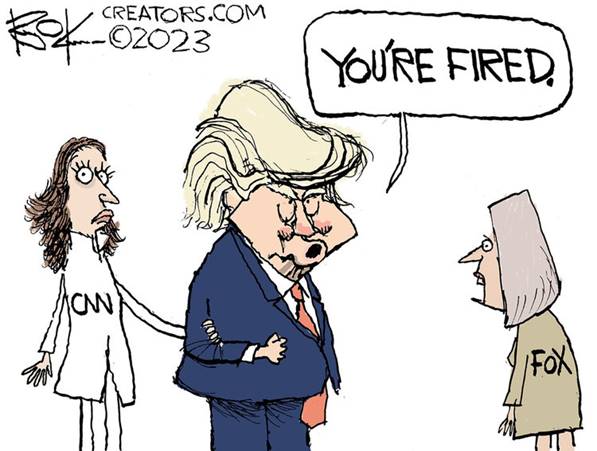 — TODAY'S CONSERVATIVE CARTOONS SLIDESHOW  —
This slideshow requires JavaScript.
HERE'S HOW MUCH YOU OWE
The Whistleblower Newswire Is Your Official Publication of Record For The Conservative Agenda
The Blower believes we're still living during the most important period in American History for our non-stop crusade for Election Integrity and against Coordinated Leftist Insurrection and the Devolution of Our American Culture while Congress, the Deep State, and the Radical Media Establishment continue to lie to advance their Coordinated Leftist Agenda.
But first, we must see a Corleone  Political Reckoning on Election Integrity Along With Indictments And Perp Walks For Laws Broken During The Illegal 2020 Presidential Election, without which nothing else really matters.
Beloved Whistleblower Publisher Charles

Foster Kane Says The Conservative Agenda is watching to see if any progress is made during the next 540 days (at press time) before the 2024 elections.