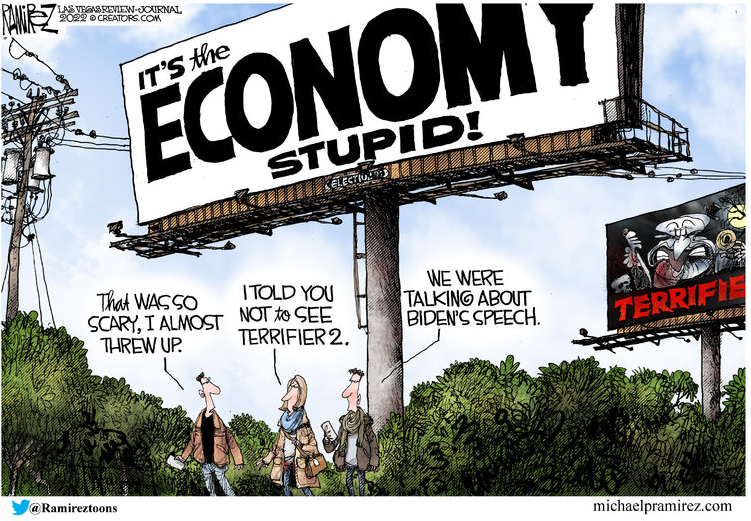 FRIDAY, NOVEMBER 04, 2022
TRUMP'S SIX-HUNDRED-AND-FIFTY-THIRD DAY OUT-OF-OFFICE
AND MID-TERM ELECTIONS WILL BE HERE SOONER THAN YOU THINK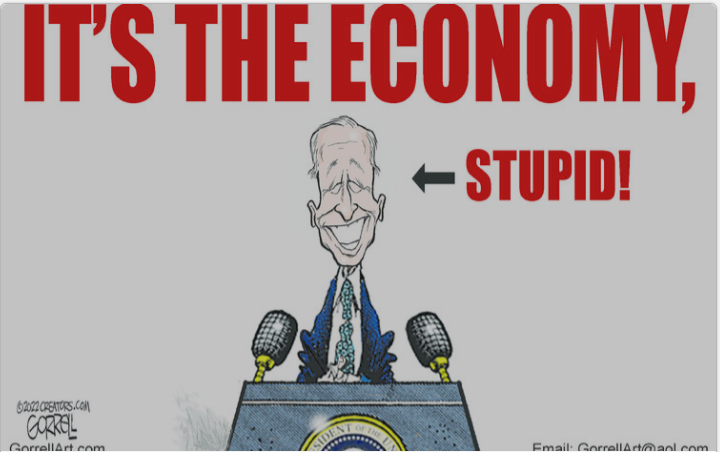 — TODAY'S CONSERVATIVE AGENDA VIDEO —
The Democrats Actually Chose To Campaign On This

.MEANWHILE, BEN GARRISON SHOWS US: "JOE VERSUS THE VOLCANO" -MEGA MAGA READY TO EXPLODE!
Over and over again Biden and his Democrats have smeared MAGA supporters as being 'a threat to our democracy.' They claim we are 'election deniers' for pointing out concrete evidence of their election fraud. This is confusing because the Democrats themselves denied the legitimate election of Trump and proceeded to invent lies to destroy him. Joe Biden called himself a 'uniter' during his inauguration, but he has since made many divisive speeches. In his latest one he again vilified nearly half of America for being 'election deniers' and MAGA 'extremists.'
I am one of those MAGA extremists. I believe in making America great again and that means the restoration of freedom. Especially freedom of speech. "Extremism in defense of liberty is no vice. Moderation in pursuit of justice is no virtue."Those words were spoken by Barry Goldwater. My dad took us kids to hear him speak in the open air somewhere near San Diego when Goldwater was running for president. I was only 7 years old at the time and I can't remember much about it, but perhaps I heard him say those very words. I remember being against LBJ back then, but I didn't know exactly why. It was my earliest exposure to politics.
Cartoon is Available as signed Print Click to order yours today
I know exactly why I'm against Joe Biden and the Democrats. They use lies and propaganda to distract us from the fact that they are actively destroying America. Their phrase 'our democracy' is used to cover up a great many outrages including out-of-control crime, wide open borders controlled by Mexican drug gangs, runaway inflation, the sexual mutilation of children, rampant homelessness, medical tyranny, a woke and weakened military, and even the dire threat of nuclear war. To the Democrats, 'our democracy' really means 'our permanent power.' Or 'our socialism,' or 'our green globalism.'
Their democracy really means the continued destruction of America.
The bums currently in power need to be thrown out. The MAGA midterm volcano is angry and ready to erupt. Joe is fighting a voting volcano filled with anger, resentment, and outrage. He may denounce the volcano in his speeches, but he cannot stop the anti-Democrat Party eruption soon to come. Biden is not just demented—he's also a liar, a pedophile, a criminal, and a traitor.
Biden is unfit for office. After the Republicans take Congress, their first order of business should be Joe's impeachment.
— Ben Garrison
Follow @grrrgraphics on GAB, TRUTH SOCIAL, PARLER, INSTAGRAM, TELEGRAM 
or join us at The Garrison!
Cartoon is Available as signed Print Click to order yours today 
— Ben Garrison
Follow @grrrgraphics on GAB,TRUTHSOCIAL PARLER, INSTAGRAM, 
Editorial Cartoons Are A Major Part Of American Culture And A Focused Picture Of How People Are Reacting To The News Of The Day.
Often they express a silent view of one or more parties or issues. Editorial cartoons are a form of nonverbal communication and are vital to American culture because they help shed light on issues that affect many American values.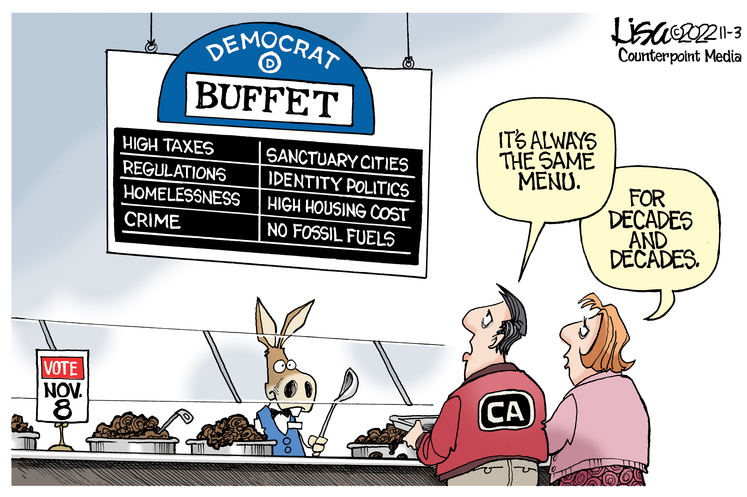 — TODAY'S CONSERVATIVE CARTOONS SLIDESHOW  —
This slideshow requires JavaScript.
THE US NATIONAL DEBT
AND HERE ARE THREE OTHER RALLIES TO WATCH BESIDES TRUMP'S FINAL RALLY FOR OHIO FIRST DISTRICT CONGRESSMAN STEVE CHABOTHEAD IN ANDERSON TOWNSHIP
GET TICKETS HERE
The Whistleblower Newswire Is Your Official Publication of Record For The Conservative Agenda
The Blower believes we're still living during the most important period in American History for our non-stop crusade for Election Integrity and against Coordinated Leftist Insurrection and the Devolution of Our American Culture while Congress, the Deep State, and the Radical Media Establishment continue to lie to advance their Coordinated Leftist Agenda.
But first, we must see a Corleone  Political Reckoning on Election Integrity Along With Indictments And Perp Walks For Laws Broken During The Illegal 2020 Presidential Election, without which nothing else really matters.
Beloved Whistleblower Publisher Charles

Foster Kane Says The Conservative Agenda is watching to see if any progress is made during the EIGHT DAYS BEFORE THIS YEAR'S MID-TERM ELECTIONS ON NOVEMBER 08 unless they're postponed.