TUESDAY, NOVEMBER 22, 2022
TRUMP'S SIX-HUNDRED-AND-SEVENTY-FIRST-DAY OUT-OF-OFFICE
AND HERE'S SOMETHING YOU WON'T SEE ON THE NIGHTLY NEWS
— TODAY'S SATIRICAL WHISTLEBLOWER VIDEO —
Kevin Sorbo Presents The Babylon Bee's 10 Best Christians in Hollywood

Satirical Web Pages Are Not Just For Laughs And They Show A Focused Picture Of How People Are Reacting To The News Of The Day.
 Satire matters for more than one reason, but its main goal is to raise awareness about the current state of affairs and challenge their viewpoints by using humor and irony. It helps us confront the unpleasant reality and see the world as it is so that we can improve it.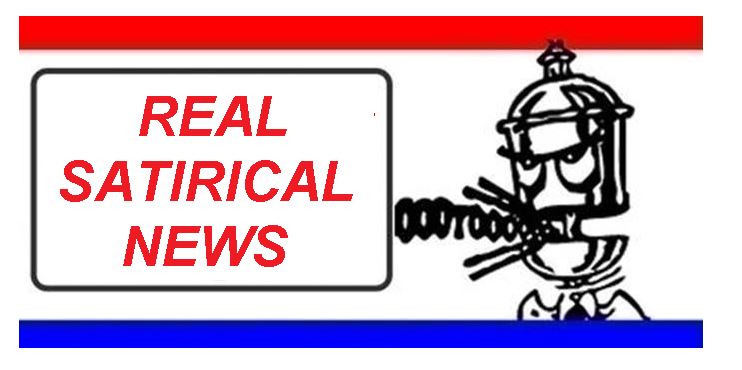 A guy we'll call "Troublemaker Tadwell" wanted to ask Beloved Whistleblower Publisher Charles Foster Kane why Angry Andersonians went whining to Township Trustees about problems caused by a previous incompetent school board. "Maybe whoever called the TV5 cameras had something to do with it." Kane said.
THE ONION
Brought to you by: The Tuttle Twins
We all know Thanksgiving is a time of family and delicious food, but is your Thanksgiving historically accurate? Tap into your heritage and spice up your holidays by making your Thanksgiving more true to history than ever before this year!
Here are some tips:
Wait for half your relatives to die in the harsh winter before celebrating: You'll have less drama.
Invite famous Native American Elizabeth Warren to bring you a deer carcass: Delicious!
Make the women do all the cooking over an open hearth: And have them ditch the pumpkin pie for a historically authentic eel pie.
Ask Uncle Bob to deliver a 3-hour Puritan sermon before eating: It's better than listening to his political rants.
Weld an oil funnel onto your 12-gauge and go skeet shooting with your new blunderbuss: With a 10-foot spread, you can't miss!
Silence the children with a swift strike upon the cheek: As was Puritan custom.
Have one of the family members wear an authentic buffalo-skin loincloth and give everyone a corn-planting lesson:As long as it's not Uncle Bob.
Get the COVID booster to simulate the feeling of influenza: Wow! This is just how William Bradford must have felt!
Lose a couple of fingers to frostbite: Hey! You have plenty more!
Show more humility and gratefulness than you ever have in your life: Man, those Puritans knew how to be THANKFUL.
Enjoy!
NOT SATIRE: You and I know that socialism doesn't work. But kids are being told the opposite every day by their teachers and in the books they are given at school.
You are right to be angry about it. Now, let's do something about it.
I wrote a series of books that help kids understand that socialism and communism have always failed and why freedom is so important. These books — the Tuttle Twins series — help teach kids about the government, economics, liberty, and much more.
Here's where I need your help — I want to distribute Tuttle Twins books to school classrooms and libraries, so when a teacher shows up ready to champion socialism, the kids in her class can discover that history has proven her wrong over and over again.
Will you help us send Tuttle Twins books to more schools before the new school year begins? It costs roughly $10 to distribute one book to a school. If you can give today, we'll do our best to get one in a school in your local area.
Click here to help us distribute more copies of the Tuttle Twins books to schools across the country, with your tax-deductible gift of $10, $50, $100, $500, or even more.
Thank you,
Connor Boyack
Author, Tuttle Twins
Founder, Libertas Institute
BABYLON BEE
NOW…LET'S COMPARE OUR OBVIOUS POLITICAL PARODIES WITH THIS ACTUAL WASHINGTON POST REPORT
Gannett ordered our local Morning Fishwrap to roll back op-eds after "repelling readers" with biased articles
• Readers didn't want to be told what to do or how to think
• They were perceived as having a 'biased agenda' so Readers were canceling subscriptions
• The company is decreasing its editorial output and even scaling back cartoons
• The newspapers will no longer make political endorsements beyond a local level, like when The Fishwrap endorsed Crooked Hillary For President.

Can You Tell If This Is The Real Story?
THE US NATIONAL DEBT
And Today Everybody Hereabouts Is Wondering Where Trump's Next Packed 2024 Election Rally Will Be And Clicks On "Get Tickets Here" And Winds Up On The Trumpster's Official Campaign Fundraising Website
The Whistleblower Newswire Is Your Official Publication of Record For The Conservative Agenda
The Blower believes we're still living during the most important period in American History for our non-stop crusade for Election Integrity and against Coordinated Leftist Insurrection and the Devolution of Our American Culture while Congress, the Deep State, and the Radical Media Establishment continue to lie to advance their Coordinated Leftist Agenda.
But first, we must see a Corleone  Political Reckoning on Election Integrity Along With Indictments And Perp Walks For Laws Broken During The Illegal 2020 Presidential Election, without which nothing else really matters.
Beloved Whistleblower Publisher Charles

Foster Kane Says The Conservative Agenda is watching to see if any progress is made during the next 713 days before the 2024 elections.