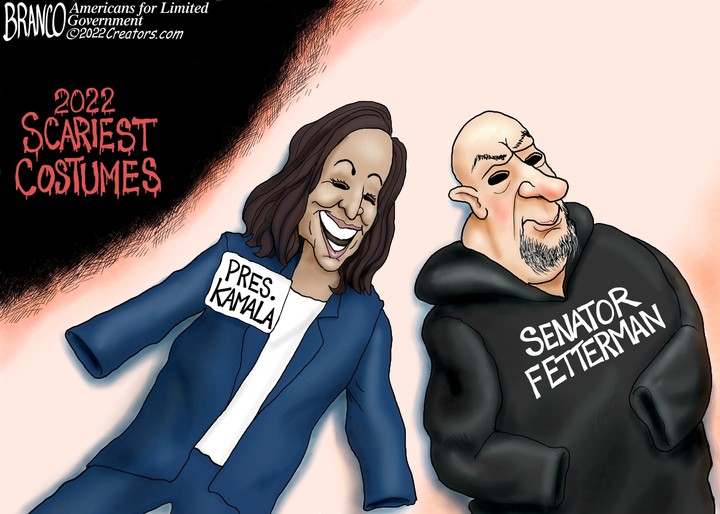 MONDAY, OCTOBER 31, 2022
TRUMP'S SIX-HUNDRED-AND-FORTY-NINTH DAY OUT-OF-OFFICE
AND MID-TERM ELECTIONS WILL BE HERE SOONER THAN YOU THINK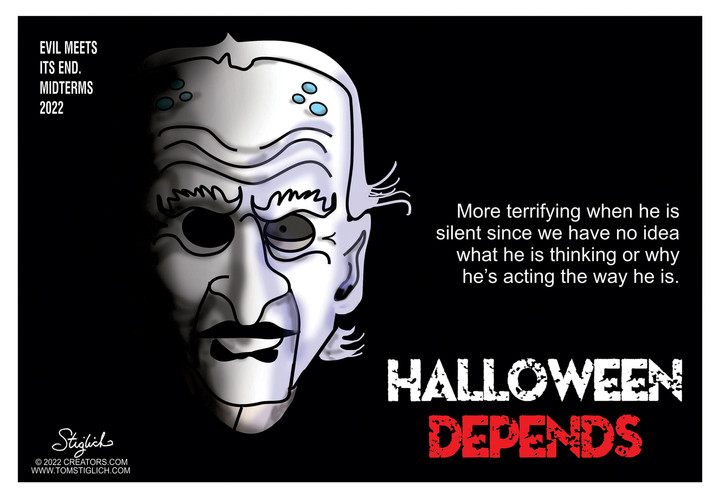 — TODAY'S CONSERVATIVE AGENDA VIDEO —
Democrats Attempting Attack Ads
.MEANWHILE, BEN GARRISON SHOWS US: "WELCOME TO "FAILS FROM THE CRYPT"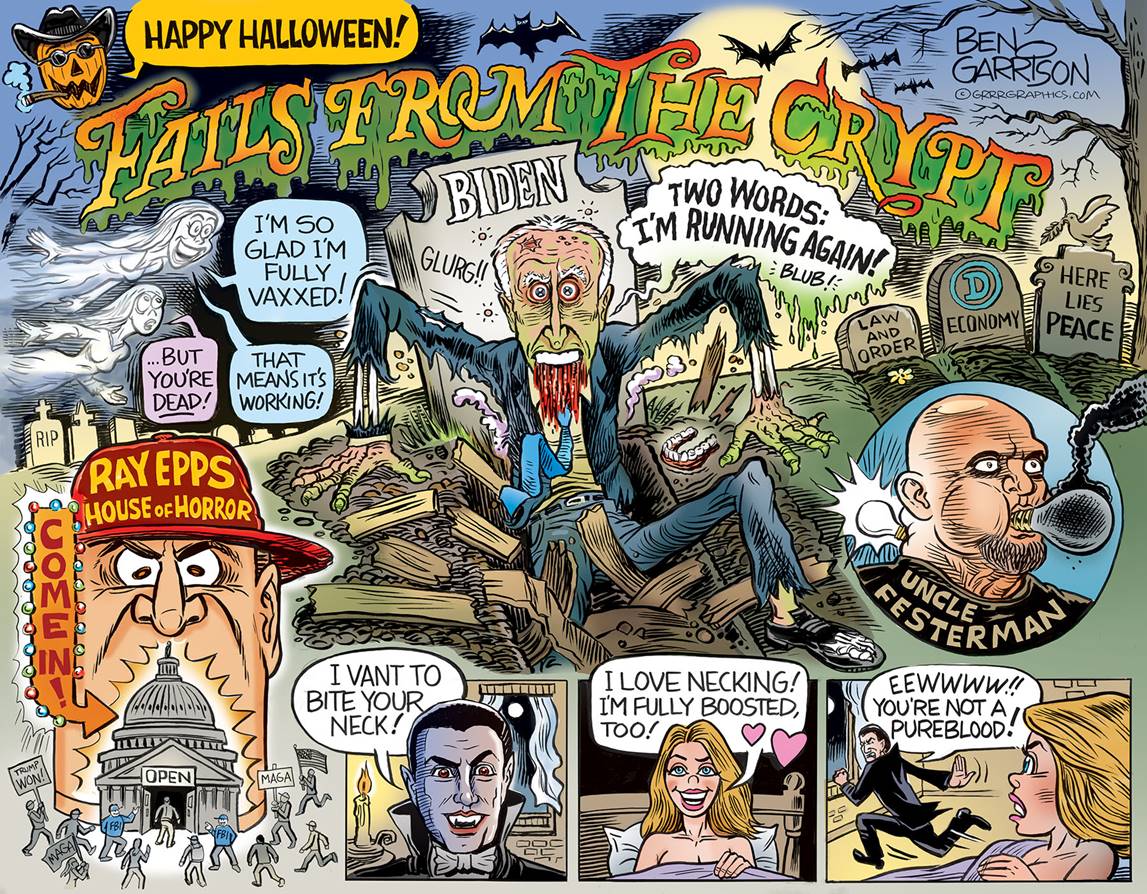 Our annual Halloween cartoon offering consists this time of a very spooky journey into madness—led by the crypt keeper and head zombie, Joe "Abby Normal" Biden. Behold a truly frightening sight as Biden rises from the grave while insisting that he will run for president in 2024. Joe needs to stay buried.
As we bid the zombie in chief farewell, we now hear a harrowing scream, "Come in! Come in!" The 'Ray Epps House of Horror' beckons the innocent into an arranged trap. Once captured, many will be cast into the depth of Pelosi's DC gulags. Stay out of this haunted house!
Count Dracula is one smart vampire because he knows to stay away from vaccine-tainted blood. As the Count once said, " I never drink… wine…just pure blood."
Nothing is more horrible than Uncle Fetterman. Here's a frightening thought: The Democrats think Fetterman is the best choice for the US Senate. Here is a man who cannot put a coherent sentence together and has trouble following simple conversations, but if the zombie meat puppet Biden can do it, the dems think anyone can. What's next? Will they run a candidate in coma? Too many Democrat voters would vote for a dead body as long as it's marked with a 'D.'
— Ben Garrison
Follow @grrrgraphics on GAB,TRUTHSOCIAL PARLER, INSTAGRAM, 
Editorial Cartoons Are A Major Part Of American Culture And A Focused Picture Of How People Are Reacting To The News Of The Day.
Often they express a silent view of one or more parties or issues. Editorial cartoons are a form of nonverbal communication and are vital to American culture because they help shed light on issues that affect many American values.
— TODAY'S CONSERVATIVE CARTOONS SLIDESHOW  —
This slideshow requires JavaScript.
THE US NATIONAL DEBT
CLICK HERE
AND When Ohio First District's Trump-Loving Republican Congressman Steve Chabot head Is Introduced By The Trumpster at his FINAL 2022 MID-TERM SAVE AMERICA RALLY IN ANDERSON TOWNSHIP TO HELP FIRST OHIO DISTRICT CONGRESSMAN STEVE CHABOTHEAD DEFINE HIS NEW CONGRESSIONAL DISTRICT, Will Anybody Besides The Blower Be Noticing A Similarity In Their Hairstyles?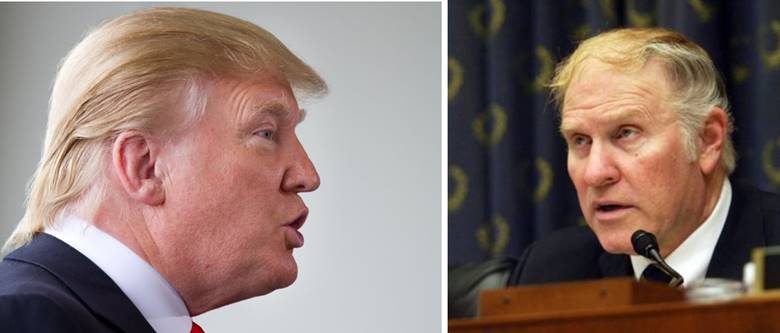 The Whistleblower Newswire Is Your Official Publication of Record For The Conservative Agenda
The Blower believes we're still living during the most important period in American History for our non-stop crusade for Election Integrity and against Coordinated Leftist Insurrection and the Devolution of Our American Culture while Congress, the Deep State, and the Radical Media Establishment continue to lie to advance their Coordinated Leftist Agenda.
But first, we must see a Corleone  Political Reckoning on Election Integrity Along With Indictments And Perp Walks For Laws Broken During The Illegal 2020 Presidential Election, without which nothing else really matters.
Beloved Whistleblower Publisher Charles

Foster Kane Says The Conservative Agenda is watching to see if any progress is made during the EIGHT DAYS BEFORE THIS YEAR'S MID-TERM ELECTIONS ON NOVEMBER 08 unless they're postponed.