SUNDAY, JANUARY 09
TRUMP'S THREE-HUNDRED-AND- FIFTY-FOURTH DAY OUT-OF-OFFICE
AND HERE'S SOMETHING YOU WON'T SEE ON THE NIGHTLY NEWS
— TODAY'S BABYLON BEE VIDEO —
Animals Noah Should Have Thrown Off The Ark


Satirical Web Pages Are Not Just For Laughs And They Show A Focused Picture Of How People Are Reacting To The News Of The Day.
Satire matters for more than one reason, but its main goal is to raise awareness about the current state of affairs and challenge their viewpoints by using humor and irony. It helps us confront the unpleasant reality and see the world as it is so that we can improve it.
We know that Donald Trump is the rightful president of these United States, but 'normal people' seem to think he lost an election or something. As the time draws near for our God-Emperor to finally stop the steal, keep an eye out for these prophetic signs that we are truly on the right side of history.
1) An orange sun rises in the east:  Electromagnetic radiation scattering across the atmosphere has been heralding his return for thousands of years.
2) If you add up all the digits in 2022, you get 6, which is the exact number of letters in the name DONALD:  I double-checked with a calculator. It's legit.
3) Satanic pedophiles are acting really nervous:  They clearly know something we don't. They're also great for stock tips.
4) QAnon Shaman saw a bald eagle fly by his solitary confinement cell window:  I dreamed it happened so it must be true. I certainly couldn't go talk to him.
5) As I took the trash out this morning, a little orange bird rested on a tree branch in front of me and sang a beautiful tune:  Clear sign.
6) If you look in the 'Bible Code,' there's a place where the words 'Orange King,' 'Ruler Who Rules,' 'Twenty-Two,' and 'Big Mac' all intersect: Only true prophecies are hidden and hard to understand. My pal, Fred, has been coding ciphers for years and he knows what he's talking about.
7) I got a text message asking me to send $10 so that Trump can share some "very exciting news" with me:  This is it, you guys!
Please remember, all prophecies not from God have a huge margin of error. But I have a good feeling about these.
NOW…LET'S COMPARE OUR  OBVIOUS POLITICAL PARODY FOX NEWS STORY
AOC tests positive for COVID-19 after partying in Miami maskless
Can You Tell If This Is The Real Story?
TRUMP TO HOLD SAVE AMERICA RALLY IN ARIZONA ON JANUARY15


The Whistleblower Newswire Is Your Official Publication of Record For The Conservative Agenda
The Blower believes we're still living during the most important period in American History for our non-stop crusade for Election Integrity and against Coordinated Leftist Insurrection and the Devolution of Our American Culture while Congress, the Deep State, and the Radical Media Establishment continue to lie and say really stupid things without a smidgen of journalistic integrity in their effort to advance their Coordinated Leftist Agenda.
But first, we must see a Corleone  Political Reckoning on Election Integrity Along With Indictments And Perp Walks For Laws Broken During The Illegal 2020 Presidential Election, without which nothing else really matters.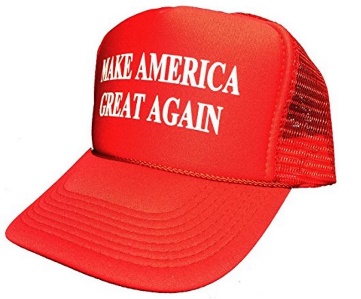 Beloved Whistleblower Publisher Charles Foster Kane Says The Conservative Agenda is watching to see if any progress is made during the next 113 days before this year's elections on May 03.