FRIDAY, JANUARY 14
TRUMP'S THREE-HUNDRED-AND- FIFTY-NINTH DAY OUT-OF-OFFICE
AND HERE'S SOMETHING YOU WON'T SEE ON THE NIGHTLY NEWS
— TODAY'S BABYLON BEE VIDEO —
A GUIDE TO WOKENESS


Satirical Web Pages Are Not Just For Laughs And They Show A Focused Picture Of How People Are Reacting To The News Of The Day.
Satire matters for more than one reason, but its main goal is to raise awareness about the current state of affairs and challenge their viewpoints by using humor and irony. It helps us confront the unpleasant reality and see the world as it is so that we can improve it.
Biden Social Spending Bill Whittled Down To $10 Billion Check To Joe Manchin
WASHINGTON—At last striking a compromise that unites all 50 Democrats in the Senate, the White House announced Wednesday that it had enough votes to pass a streamlined version of President Joe Biden's social spending bill that had been stripped of every provision except for a $10 billion check for Sen. Joe Manchin (D-WV). "While we didn't get everything we wanted, the important thing is that we reached an agreement that represents this country's largest-ever public investment in Joe Manchin," said Biden, noting that he ran for president as a consensus candidate and that the revised legislation—which removes broadly popular sections of the bill including a clean energy program, paid family leave, and a tax on billionaires' assets—apparently reflected Senate consensus. "This is how you get things done in a democracy. These funds will go out immediately and provide assistance to a lawmaker who is currently struggling in West Virginia and will now, thanks to our efforts over these many months, see his net worth increase many, many times over. We still have more work to do, but this is an important first step." Administration officials added that they still believe Senate Democrats can use the budget reconciliation process to push through an additional measure addressing "whatever the hell it is" that Sen. Kyrsten Sinema (D-AZ) wants.
NOW…LET'S COMPARE OUR  OBVIOUS POLITICAL PARODY FOX NEWS STORY
Nancy Pelosi's Son Involved In FIVE Companies Probed By Feds …
Can You Tell If This Is The Real Story?
STILL OUR PRESIDENT DONALD TRUMP'S EVENT IN FLORENCE, AZ WILL BE BROADCAST LIVE HERE


The Whistleblower Newswire Is Your Official Publication of Record For The Conservative Agenda
The Blower believes we're still living during the most important period in American History for our non-stop crusade for Election Integrity and against Coordinated Leftist Insurrection and the Devolution of Our American Culture while Congress, the Deep State, and the Radical Media Establishment continue to lie and say really stupid things without a smidgen of journalistic integrity in their effort to advance their Coordinated Leftist Agenda.
But first, we must see a Corleone  Political Reckoning on Election Integrity Along With Indictments And Perp Walks For Laws Broken During The Illegal 2020 Presidential Election, without which nothing else really matters.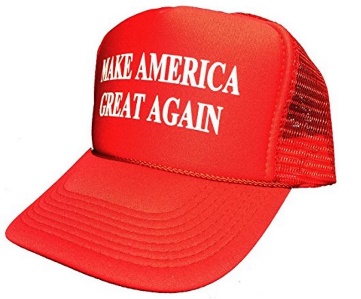 Beloved Whistleblower Publisher Charles Foster Kane Says The Conservative Agenda is watching to see if any progress is made during the next 109 days before this year's elections on May 03.