DONKEYS DESERTING A SINKING SHIP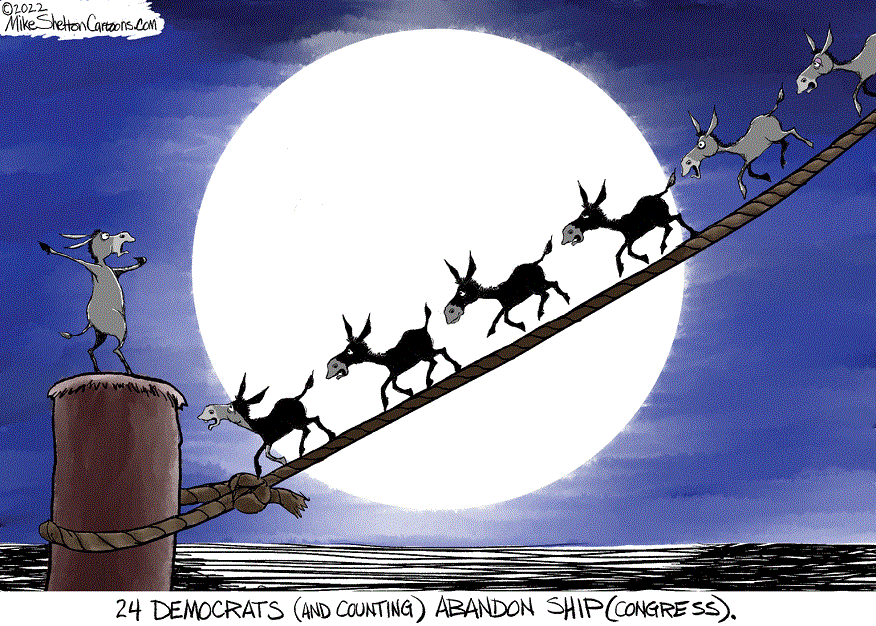 — TODAY'S CONSERVATIVE AGENDA VIDEO —
BREAKING NEWS John Solomon Breaks a Major News Story on Election Integrity in GA

TODAY IS
SUNDAY, JANUARY 09, 2022
TRUMP'S THREE-HUNDRED-AND-FIFTY-FOURTH DAY OUT-OF-OFFICE
AND THE SO-CALLED JANUARY 06 SELECT COMMITTEE IS A FARCE
MEANWHILE, BEN GARRISON SAYS, "Ted Cruz to Michael Dukakis, 'Hold my beer' "
Senator Ted Cruz denounced the January 6 protest at the Capitol as a 'violent terror attack.' Therefore he must also see Trump supporters as terrorists. Tucker Carlson called out Cruz on his statement and Cruz immediately went into damage control mode. He said his phrasing was sloppy and he wasn't calling thousands of peaceful protestors supporting Donald Trump terrorists. Who were the terrorists, then? Nobody was armed except for the guards and one of them murdered Ashlee Babbitt. Most of the protestors shuffled peacefully through the building and then left.
Follow Grrrgraphics on Telegram!
This kind of waffling displayed by Cruz makes it worse. He says whatever is advantageous to him in the moment. In the past I have been charitable to Ted in some of my cartoons, but now I consider him in the same league with Lindsay Graham.
New NFT added  "Ben ponders the Orb" self portrait by Ben Garrison One of kind NFT- Now at auction on opensea 
Cruz wants to run for president again and he wants Trump out of the way. Therefore, he helped the Democrats with their 'insurrection' narrative and how it was supposedly instigated by President Trump. That way Trump can be banned from seeking office by means of the 14th Amendment. This would open the door for Cruz, but he forgot he would have to get a lot of votes from Trump supporters. He won't be getting mine.
— Ben Garrison
We Are Under Attack by the Media and Big Brother Tech! Stand with us against censorship- Join GrrrGraphics on SubscribeStar
This is a war for our freedom and way of life. You can make a  donation and keep GrrrGraphics online! Bitcoin and ETH donation options just added! Please click to support our work- Thank you! Click now! 
— Ben Garrison
Editorial Cartoons Are A Major Part Of American Culture And A Focused Picture Of How People Are Reacting To The News Of The Day.
Often they express a silent view of one or more parties or issues. Editorial cartoons are a form of nonverbal communication and are vital to American culture because they help shed light on issues that affect many American values.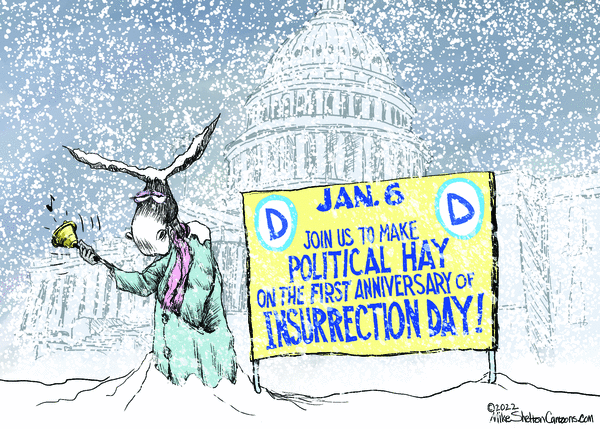 — TODAY'S CONSERVATIVE CARTOONS SLIDESHOW  —
This slideshow requires JavaScript.

TRUMP CANCELS NEWS CONFERENCE AT MAR-A-LAGO ON ANNIVERSARY OF JAN. 6 PROTESTS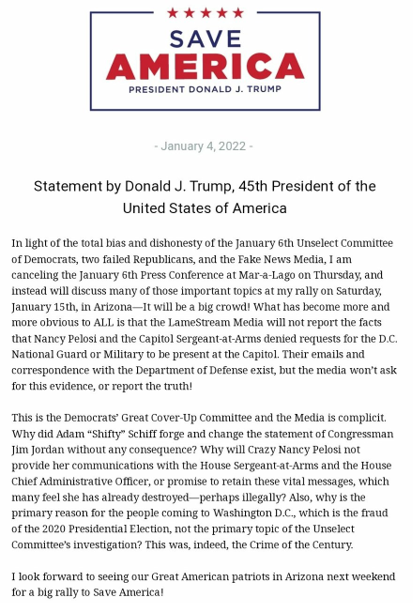 TRUMP TO HOLD RALLY IN ARIZONA ON JANUARY 15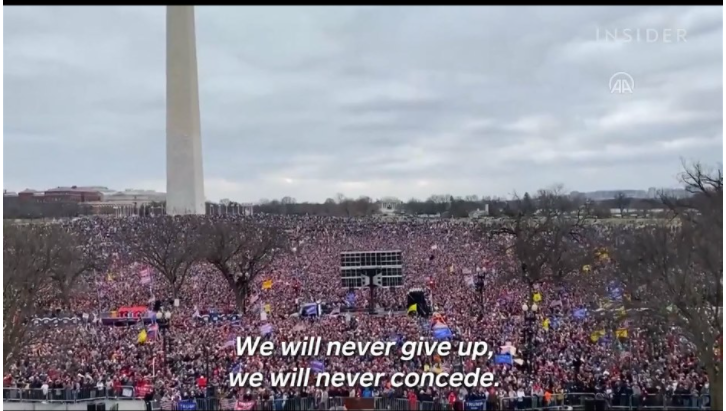 GET TICKETS HERE
The Whistleblower Newswire Is Your Official Publication of Record For The Conservative Agenda
The Blower believes we're still living during the most important period in American History for our non-stop crusade for Election Integrity and against Coordinated Leftist Insurrection and the Devolution of Our American Culture while Congress, the Deep State, and the Radical Media Establishment continue to lie and say really stupid things without a smidgen of journalistic integrity in their effort to advance their Coordinated Leftist Agenda.
But first, we must see a Corleone Political Reckoning on Election Integrity Along With Indictments And Perp Walks For Laws Broken During The Illegal 2020 Presidential Election, without which nothing else really matters.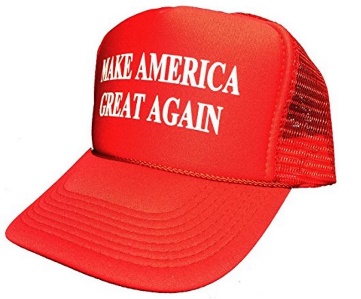 Beloved Whistleblower Publisher Charles Foster Kane Says The Conservative Agenda is watching to see if any progress is made during the next 113 days before this next year's primary elections on May 03.