TODAY IS
SUNDAY, APRIL 05, 2020
AND THE BLOWER SAYS THE TRUMPSTER HAS MORE IMPORTANT THINGS TO DO THAN LISTEN TO JOE BIDEN
"On Trump's 1171st Day In Office (With Still None Of Obama's Outlaws In Jail)
Your Official Publication of Record For The Conservative Agenda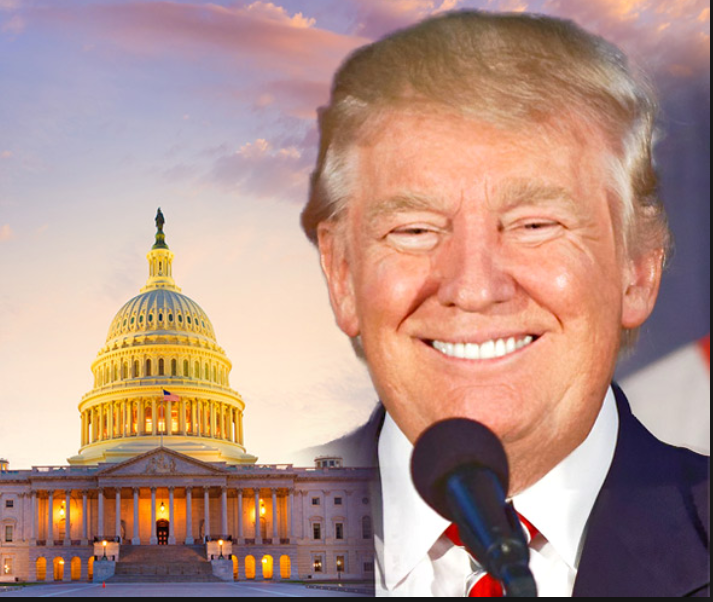 While Everybody Hereabouts Was NOT Watching This Morning's Sunday TV Talk Shows, Whistleblower Senior National Political Affairs Analyst Britt Humus Checked Out What The D-RAT-Colluding Talking Heads And Their Trump-Bashing Guests Had To Say On This Morning's Unfairly Balanced, Totally Discredited, D-RAT-Colluding Sunday TV Talk Shows.
— THIS JUST IN FROM THE TRUMPSTER —

— TODAY'S BEST TRUMP MEME—
 — FOX NEWS SUNDAY HEADLINES —
— THIS WEEK'S BEST NEW YORK POST COVER —
— THIS MORNING'S DRUDGE REPORT HEADLINE —

Whistleblower News Exclusive
— Announced Guests And Panelists On This Sunday's Shows —
(Where Self-Serving Politicians And Big Media Faces Attack Trump And Protect "Crooked Hillary, Bob Mueller, Joe & Hunter Biden, And The Rest Of The Disingenuous D-RATS)     
(Where Self-Serving Politicians And Big Media Faces Attack Trump And Protect "Crooked Hillary, Bob Mueller, Nancy Pelosi, Adam Schiff, And The D-RATS)
FOX NEWS SUNDAY (Fox Network): Surgeon General Jerome Adams; Microsoft co-founder Bill Gates; Gov. Gretchen Whitmer, D-Mich.
Panel: Jason Chaffetz, Jane Harman and Guy Benson. "Power Player of the Week" segment: Joel Osteen.
MEET THE PRESS (NBC): Italian Premier Giuseppe Conte; Adams; Govs. Jay Inslee, D-Wash., and Asa Hutchinson, R-Ark.
Panel: Helene Cooper, Kasie Hunt and Pat McCrory.
FACE THE NATION (CBS): Dr. Anthony Fauci, director of the National Institute of Allergy and Infectious Diseases; Michael Dowling, CEO of Northwell Health; former Food and Drug Administration Commissioner Scott Gottlieb; Luana Marques, president of the board of directors of the Anxiety and Depression Association of America; James Bullard, president of the St. Louis Federal Reserve.
Panel:
THIS WEEK (ABC): Defense Secretary Mark Esper; D-RAT presidential candidate Joe Biden, NOPE*; Dr. Homer Venters, president, Community Oriented Correctional Health Services; Topeka K. Sam, co-founder, New Yorkers United for Justice.
Panel: Chris Christie and Rahm Emanuel.
STATE OF THE UNION (CNN): Esper; Gov. John Bel Edwards, D-La.; Gov. J.B. Pritzker, D-Ill.
Panel:
SUNDAY MORNING FUTURES (FNC): Sen. Josh Hawley (R-Mo.); FDA Commissioner Stephen Hahn; former Mayor of New York City Rudy Giuliani; former Breitbart Editor in Chief Steve Bannon; Rep. Doug Collins (R-Ga.).
*NOPE = "Never Obtain the Presidency, Ever"
It's getting harder and harder to find information on the Sunday guests. Very few places put out a panel list. These sources are building paywalls over time, so we cannot get the content after a few weeks every month. The main network sites themselves rarely post a comprehensive list of upcoming shows, just last week's shows. If you know of a source with this info, let us know.
 **NOTE: ONLY INTERVIEWEES THOUGHT TO BE FRIENDLY TO TRUMP ARE SHOWN IN RED
All Latest Sunday Talk Shows News
Sunday Shows Preview: As Coronavirus Spreads In The U.S., Officials From Each Sector Of Public Life Weigh In
Sunday Shows – 'Our Pearl Harbor Moment And Our 9/11 Moment' 

OTHER SUNDAY TV TALK SHOW INTERVIEWS
— INTERVIEWS HOPED TO BE FAVORABLE FOR TRUMP —
Surgeon General: 'This Is Going To Be The Hardest And The Saddest Week' Of Most Americans' Lives
Public Health Officials Warn Of Grim Days Ahead: 'This Next Week Is Going To Look Bad' 
Fauci Says It's Likely Coronavirus Will Be Seasonal
Fauci Says It Would Be 'False Statement' To Say We Have Coronavirus Under Control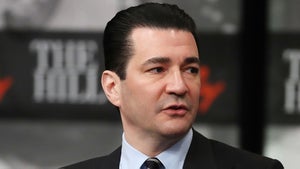 Former FDA Head: 'The Sun Belt Is Going To Be In For A Tough Week'
Italian Prime Minister On Fighting Coronavirus: 'Our Response Has Not Been Perfect'
Arkansas Governor: 'I'd Like To See A Better Way' To Procure Medical Equipment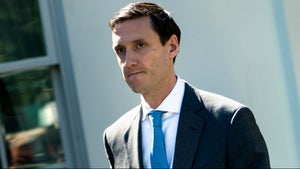 Former Trump Adviser Says President Needs To Think Further Ahead In Coronavirus Response
Pentagon Chief Says Military Moving Toward Face Coverings
Esper: Dismissal Of Aircraft Carrier Commander An 'Example Of How We Hold Leaders Accountable'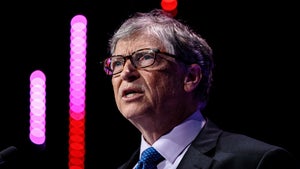 Bill Gates: Coronavirus Numbers Will Likely Plateau By Month's End If We Quarantine 'Well Enough' 
— INTERVIEWS INTENDED TO BE UNFAVORABLE TO TRUMP —
(Includes Disingenuous D-RATS And RINOs)
 — DISINGENUOUS D-RATS —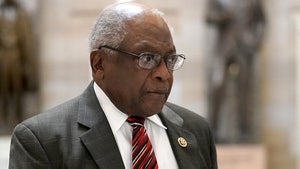 Clyburn Says Stimulus Spending Oversight Committee Will Be 'Forward Looking'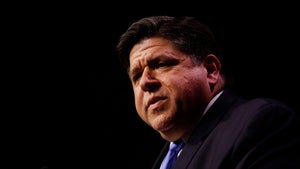 Illinois Governor Fires Back After Trump Says States Were Unprepared: He 'Does Not Understand The Word Federal'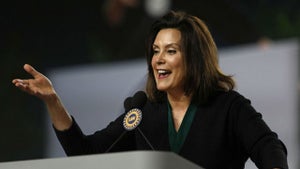 Whitmer: Lack Of National Coronavirus Strategy 'Creating A More Porous Situation'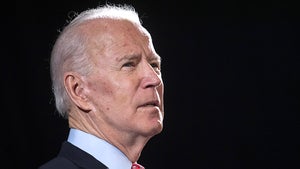 Biden Says Dismissal Of Aircraft Carrier Captain Is 'Close To Criminal' 
Biden Says D-RAT Convention May Need To Be Virtual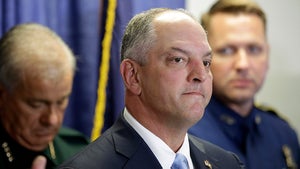 Louisiana Governor Says State Will Reach Ventilator Capacity This Week
BLOWER MEME OF THE WEEK
And Curiously, These Stories Were NOT Fully Discussed
This slideshow requires JavaScript.
—KEEP AMERICA GREAT RALLY UPDATE —
NO EVENTS SCHEDULED DUE TO CHINA'S KILLER KUNG FLU VIRUS
The Whistleblower Newswire Is Your Official Publication of Record For The Conservative Agenda

The Blower believes we're still living during the most important period in American History for our non-stop campaign against Political Correctness, the Devolution of American Culture.
That's because Mid-Term Elections were a National Election, a referendum on everything Trump has accomplished, and CONGRESS, THE DEEP STATE, THE RADICAL MEDIA ESTABLISHMENT WILL CONTINUE TO LIE AND SAY REALLY STUPID THINGS without a smidgen of journalistic integrity in their effort to advance their Radical Leftist Agenda.
Beloved Whistleblower Publisher Charles Foster Kane Says The Conservative Agenda Is Now Working On Donald Trump's Eleventh 100 Days To Make America Great Again. Today Was Day Number 1171 And There Are Now Only 58 More Days Till Ohio's Presidential Primary on March 07 And 211 More Days Until Trump's Re-Election Day on November 3, 2020.