TODAY IS




SUNDAY, February 02, 2020




And We're Enjoying The Worst Time-Wasting D-RAT Defeat & Humiliation Ever


On Trump's 1108th Day In Office
Commemorative Coverage Of Trump's First 100 Days
 FEBRUARY 02, 2017
Tonight's Really Big Story
Trump Threatens To Yank Federal Funds From Berkeley After Last Night's Riots…

Liberalism Is Terrorism
Masked Leftist mobs rioted at U.C. Berkeley Last night in order to shut down Milo Yiannopoulos from speaking, because he's a conservative
Gutfeld: Berkeley Thugs Think Only Their Speech Is Protected
Lou Dobbs: DemocRATS Once Again Show Contempt For Our Nation

The Sheer Hypocrisy Of Liberals
Donald Trump Should Just Televise This Bill Clinton Speech From 1995 And Then Simply State "I'm Donald Trump And I Approve This Message"

Seen In Northern Kentucky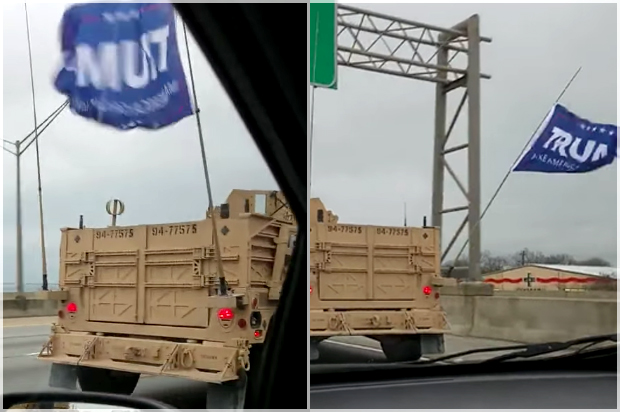 That Military convoy seen flying a Trump flag in Louisville on Sunday belonged to Navy SEALs

Steve Chabothead Loses 2018 Fishwrap Endorsement
Calling Diminutive DemocRAT Mayor and Clowncil "really stupid" for their "really stupid" Sanctuary City endorsement.

Not All Refugees Are Bad
Anderson Trustee Andrew Pappas spoke against Cincinnati's Sanctuary City on Wednesday, but tonight, the Anderson Trustee finally agreed to give Sanctuary to Sexy Mexican Weather Girls in Anderson Township.

 The Whistleblower Newswire Is Your Official Publication of Record For The Conservative Agenda
Beloved Whistleblower Publisher Charles Foster Kane Says The Conservative Agenda Is Now Working On Donald Trump's First 100 Days To Make America Great. Today Is Day Number Eleven (Beginning On January 23, 2017). There Are 89 More To Go.