TODAY IS
THURSDAY, MAY 02, 2019
Trump's 832nd Day In Office
— Tonight's Top Story —
Political Insiders at today's meeting of the "Clermont Cabal to Rid Our County of The Most Embarrassing Troublemaker In History" were asking Beloved Whistleblower Publisher Charles Foster Kane if there will be any special mention of World Press Freedom Day tomorrow because In 1993, the UN General Assembly proclaimed May 3 each year to be World Press Freedom Day, and each year, UNESCO awards the UNESCO/Guillermo Cano World Press Freedom Prize to someone who has made a major contribution towards journalistic freedom.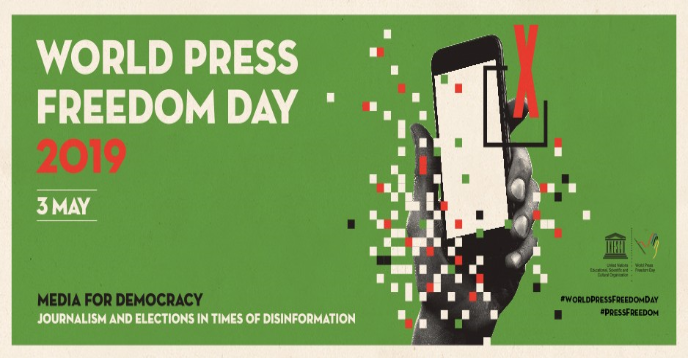 The relationship between the press and democracy will be the main theme of this year's edition of World Press Freedom Day (3 May) jointly organized by UNESCO, the Ethiopian government and the African Union Commission in Addis Ababa (Ethiopia), from 1 to 3 May. More than one hundred events will also take place around the world in observance of the day.
How can journalism rise above emotional content and fake news during an election? What should be done to counter speeches demeaning journalists? To what extent should electoral regulations be applied to the internet? This year's World Press Freedom Day, whose theme is "Media for Democracy, Journalism and Elections in Times of Disinformation", will be the occasion to reflect on these current issues.
"We didn't win this year's award," Kane explained, "since tonight the 2019 Prize is being awarded to imprisoned Myanmar journalists Kyaw Soe Oo and Wa Lone along with an extra helping of fish heads and rice."
— Praying For America —

The Hill says President Donald Trump and first lady Melania Trump attended a Rose Garden ceremony for the National Day of Prayer this morning, and the president spoke about the power of prayer while also announcing practical steps to protect religious freedom.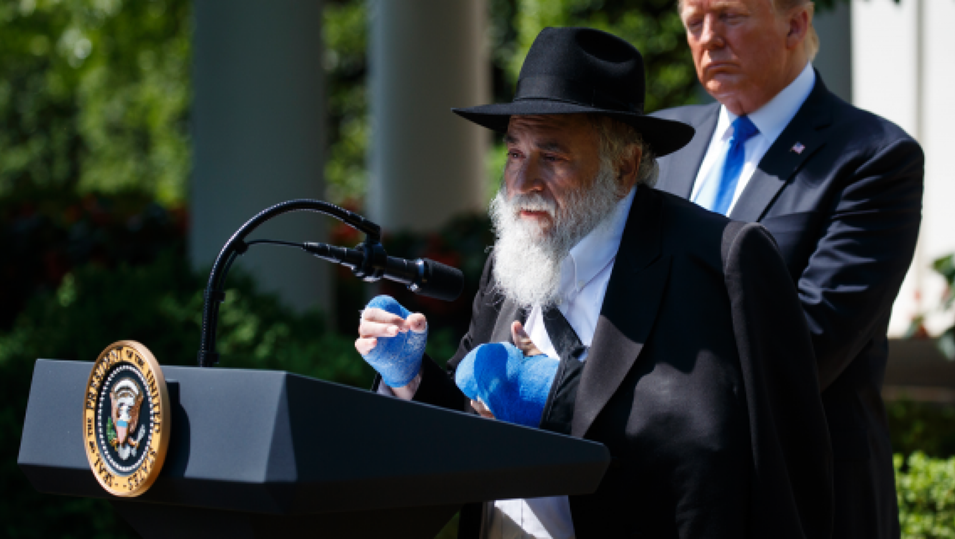 President Donald Trump looks on as Rabbi Yisroel Goldstein, survivor of the Poway, Calif synagogue shooting, speaks during a National Day of Prayer event in the Rose Garden of the White House, Thursday, May 2, 2019, in Washington. (AP Photo/Evan Vucci)
"Our Nation's honored tradition of prayer has sustained us and strengthened our trust that God will continue to watch over and accompany us through the best of times and the darkest hours. May we as Americans never forget the power of prayer and the greatness of our Creator," Trump declared in his day of prayer proclamation.
The president made news by announcing new conscience protections for religious health care providers so that they're not forced to violate their religious beliefs about abortion.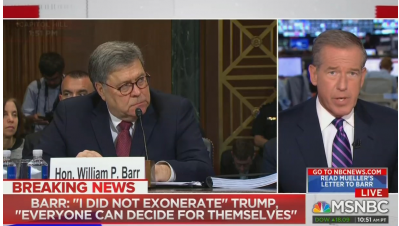 The Blower was waiting to see if PMSNBC would have News Liar Brian Williams interrupt this morning's prayer breakfast like he interrupted Attorney General William Barr at yesterday's Senate Hearings.
MAGA RALLY UPDATE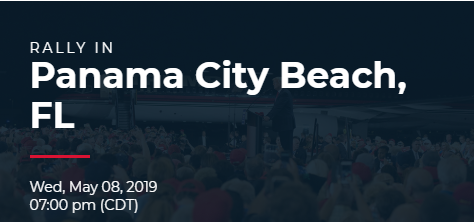 GET TICKETS HERE
The Whistleblower Newswire Is Your Official Publication of Record For The Conservative

The Blower  believes we're still living during the most important period in American History for our non-stop campaign against Political Correctness and the Devolution of American Culture.
That's because we've just experienced Trump's Mid-Term Elections (a referendum on everything Trump has accomplished),and Congress, the Deep State, and the Leftist Media Establishment will continue to lie and say really stupid things without a smidgen of journalistic integrity in their effort to advance their Radical Leftist Agenda.
Beloved Whistleblower Publisher Charles Foster Kane Says The Conservative Agenda Is Now Working On Donald Trump's Seventh 100 Days To Make America Great Again. Today Was Day Number 832 And There Are Now Only 550
More Days Until Trump's Re-Election Day on November 3, 2020.