MONDAY, MAY 15, 2017
Watching All That Liberal Propaganda Bullshit About Blocking Trump's Choice For Comey's Replacement, We're Pretty Sure We Found Today's Most Appropriate Poster…
And Some Of These Are Pretty Good, Too.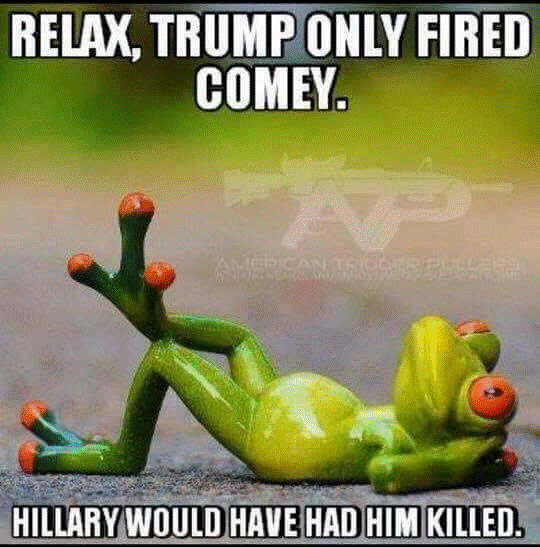 The Whistleblower Newswire Is Your Official Publication of Record For The Conservative Agenda
Beloved Whistleblower Publisher Charles Foster Kane Says The Conservative Agenda Is Now Working On Donald Trump's First 100 Days To Make America Great Again. Today Is Day Number 117. There Are Now Only 1,266 More Days Until Trump's Re-election Day on November 3, 2020.