SATURDAY, MAY 6, 2017
This Week's Top Stories
(According To The Number Of Page Views)
OUR NUMBER ONE STORY THIS WEEK Was "Wednesday's Wild Cards" (From The Whistleblower Newsroom)
OUR NUMBER TWO STORY THIS WEEK WAS "Tuesday's Triumphs" (From The Whistleblower Newsroom)
AND OUR NUMBER THREE STORY THIS WEEK WAS "Thursday's Tactics" (From The Whistleblower Newsroom)
 
Edward Cropper's World
Today, PHOTO-SHOP EDITORIAL SPOOFER EDWARD CROPPER Shows Us:
    You can see more of Mr. Cropper's fine work HERE.
Making Weekly Addresses Great Again
President Trump's Weekly Address (May 5, 2017)
This Week's Top Item On The Conservative Agenda
During his opening monologue, CBS Late Night Comedian Stephen Colbert went off on Trump over the President's treatment of CBS News' John Dickerson, who saw an interview with Trump abruptly ended when he asked about the President's unproven claims that then-President Obama had wiretapped Trump and members of his campaign. As Dickerson and Colbert are both CBS employees, Colbert felt it his duty to say the things Dickerson himself could not.
"Sir [Speaking to Trump], you attract more skinheads than free Rogaine. You have more people marching against you than cancer. You talk like a sign language gorilla that got hit in the head. In fact, the only thing your mouth is good for is being Vladimir Putin's cock holster."

(And Amazingly, Some People Actually Found This Offensive)
Radical Islamic Terrorist Update
Today, the ReligionofPeace.com's List reports that during April there were 163 Islamic attacks in 24 countries, in which 1,289 people were killed and 940 injured.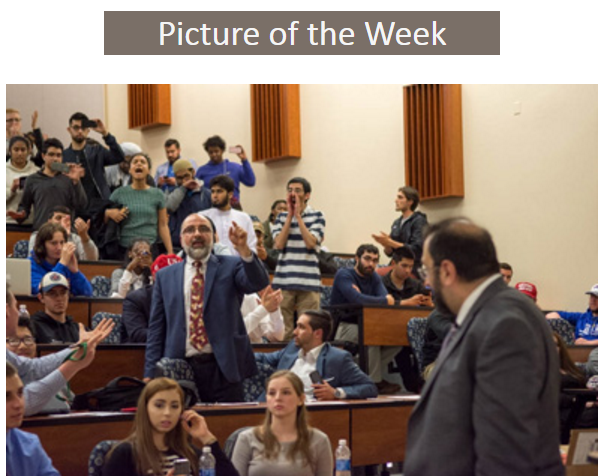 Robert Spencer – being shouted down at the University 
of Buffalo for challenging Islamic supremacism.  
Muslim apologists have long known that the only 
way to win the intellectual debate is to preclude it.
FOOLS IN SCHOOLS
Florida University To Award Trayvon Martin A Posthumous Honorary Degree
Black Lies Matter
Protester In 'Iconic' Ferguson Demonstration Photo Found Dead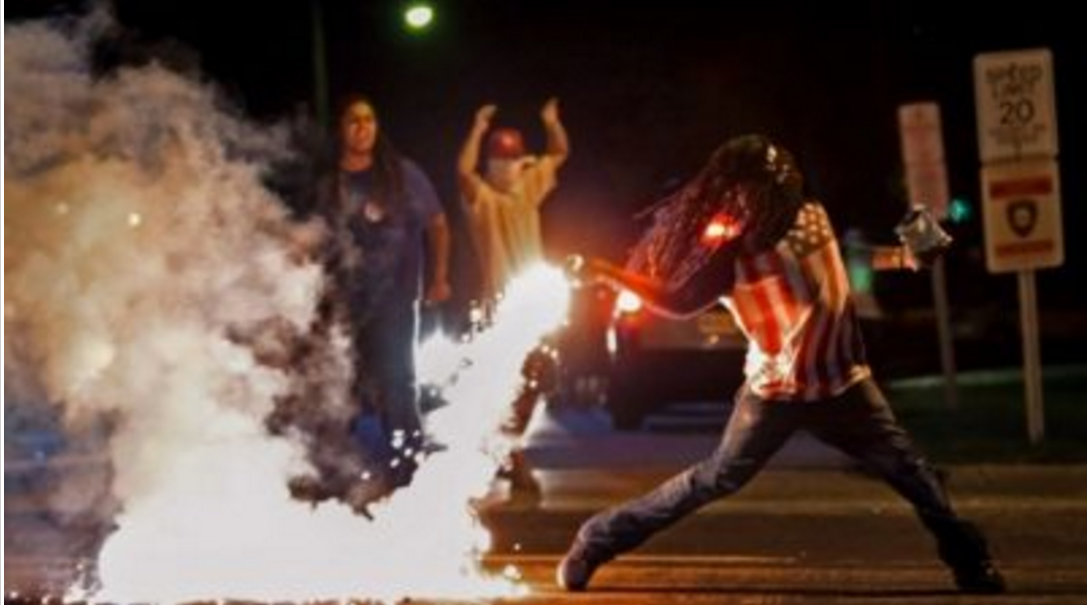 And Amazingly, He Was Not Shot By The Police
BUCKEYE BS
WAR ON ISIS
ISIS Tells Jihadists To Attack U.S. Gun Store Owners As Way To Acquire Firearms
CRIMINAL IMMIGRANTS
Criminal Alien Student Suggests Celebrating Cinco De Mayo By 'Beating The Shit Out Of White People'
LIBERAL MEDIA PROPAGANDA
Newsweek Writer Kurt Eichenwald: I Want Republicans To Watch Their Families 'Lose Insurance' And 'Die'
LIBERAL LIARS
Jake Tapper Openly Mocks Hillary By Telling The Truth
WHISTLEBLOWER WAR ON POLITICAL CORRECTNESS
Richard Dreyfuss On Speech At College: "Political Correctness Taken To A Nightmarish Point Of View"
MORE FAKE NEWS
Unsurprisingly, Networks Refuse To Air Donald Trump's 'Fake News' Ad Against Them
WHERE'S THE FECK?
No sooner had Trump downgrade CNN from "Fake News" to "Very Fake News," the entire staff and management at The Blower unanimously accorded the same honor to our Feckless Fishwrappers, a totally discredited member of the Liberal Propaganda Conspiracy, while "Fake News" ratings at local TV Channels 5, 9, 12, and 19 remained the same. 
The Whistleblower Newswire Is Your Official Publication of Record For The Conservative Agenda
Beloved Whistleblower Publisher Charles Foster Kane Says The Conservative Agenda Is Now Working On Donald Trump's First 100 Days To Make America Great Again. Today Is Day Number One Hundred Seven. There Are Now Only 1,276 More Days Until Trump's Re-election Day on November 3, 2020.