FRIDAY, FEBRUARY 24,2023
TRUMP'S SEVEN-HUNDRED-AND-SIXTY-FIFTH-DAY OUT-OF-OFFICE
AND HERE'S SOMETHING YOU WON'T SEE ON THE NIGHTLY NEWS
— TODAY'S SATIRICAL WHISTLEBLOWER VIDEO —Billions Of Lives Saved By Man Wearing Mask While Alone In Car


Satirical Web Pages Are Not Just For Laughs And They Show A Focused Picture Of How People Are Reacting To The News Of The Day.
 Satire matters for more than one reason, but its main goal is to raise awareness about the current state of affairs and challenge their viewpoints by using humor and irony. It helps us confront the unpleasant reality and see the world as it is so that we can improve it.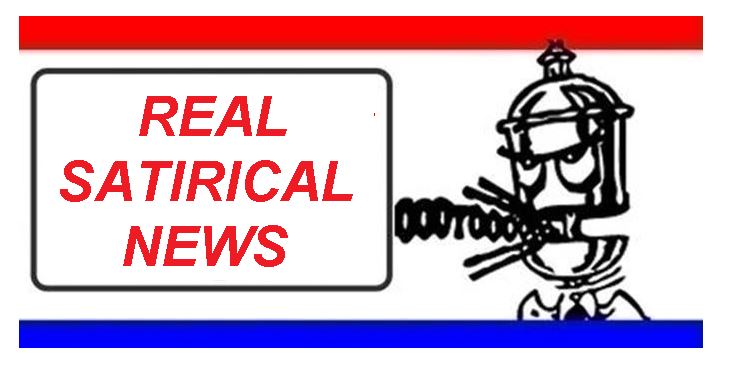 A guy we'll call "TV Tadwell" wanted to ask Charles Foster Kane what all the dumbed-down people in Cincinnati who elected PELOSI'S BOY TOY thought about Boy Toy's  reference to "bipartisan support" in both the House and the Senate for continuing to fund Illegitimate Resident Joke Biden's War In Ukraine.
Surely all those Dumbed-Down Dysfunctional D-RATS now finally have a Congressman they truly deserve," Kane explained.

On Feb. 3, trains carrying toxic chemicals including butyl acrylate and vinyl chloride derailed in East Palestine, OH, leading to a chain of events that have been scrutinized for their impact on the environment and local residents. The Onion tells you everything you need to know about the train derailment and toxic chemicals in Ohio.
Q: Where is East Palestine?
A: Hop on I-76 and keep driving till you hit the permanent smoke cloud, you can't miss it.
Q: What caused the derailment?
A: Officials are reportedly investigating whether the train was drunk.
Q: What is butyl acrylate?
A: A sweet-smelling, colorless liquid that shouldn't be inhaled, ingested, or federally acknowledged.
Q: What is vinyl chloride? 
A: A type of chloride popular in the '60s and '70s that has made a recent comeback among chloride snobs.
Q: Didn't railroad workers want to strike last year to improve things like train-inspection conditions, but President Biden blocked them to protect corporate interests? 
A: Well, sure, but it made railway shareholder dividends go up.
Q: This won't delay my shipments of cheap consumer goods, will it?
A: God no, this is America!
Q: How are government officials helping the people of East Palestine?
A: By collaborating on a series of pamphlets highlighting the benefits of cancer.
Q: How can Norfolk Southern Railway rebound from this fiasco?
A: They'll certainly need to consider layoffs.
Q: What is being done for employees impacted by the derailment?
A: Biden has urged any affected railroad workers to give themselves time to recover using their ample paid time off.
Q: What will the long-term effects of this disaster be?
A: A golden age of class-action lawsuit commercials in 10 to 15 years.
NOW…LET'S COMPARE OUR OBVIOUS POLITICAL PARODIES WITH THIS ACTUAL WASHINGTON POST REPORT
Gannett ordered our local Morning Fishwrap to roll back op-eds after "repelling readers" with biased articles
• Readers didn't want to be told what to do or how to think
• They were perceived as having a 'biased agenda' so Readers were canceling subscriptions
• The company is decreasing its editorial output and even scaling back cartoons
• The newspapers will no longer make political endorsements beyond a local level, like when The Fishwrap endorsed Crooked Hillary For President.

Can You Tell If This Is The Real Story?
The Whistleblower Newswire Is Your Official Publication of Record For The Conservative Agenda
The Blower believes we're still living during the most important period in American History for our non-stop crusade for Election Integrity and against Coordinated Leftist Insurrection and the Devolution of Our American Culture while Congress, the Deep State, and the Radical Media Establishment continue to lie to advance their Coordinated Leftist Agenda.
But first, we must see a Corleone  Political Reckoning on Election Integrity Along With Indictments And Perp Walks For Laws Broken During The Illegal 2020 Presidential Election, without which nothing else really matters.
Beloved Whistleblower Publisher Charles

Foster Kane Says The Conservative Agenda is watching to see if any progress is made during the next 620 (at press time) days before the 2024 elections.