WEDNESDAY, NOVEMBER 23, 2022
TRUMP'S SIX-HUNDRED-AND-SEVENTY-SECOND-DAY OUT-OF-OFFICE
AND HERE'S SOMETHING YOU WON'T SEE ON THE NIGHTLY NEWS
— TODAY'S SATIRICAL WHISTLEBLOWER VIDEO —Peaceful Protest or Insurrection: The Game Show!

Satirical Web Pages Are Not Just For Laughs And They Show A Focused Picture Of How People Are Reacting To The News Of The Day.
 Satire matters for more than one reason, but its main goal is to raise awareness about the current state of affairs and challenge their viewpoints by using humor and irony. It helps us confront the unpleasant reality and see the world as it is so that we can improve it.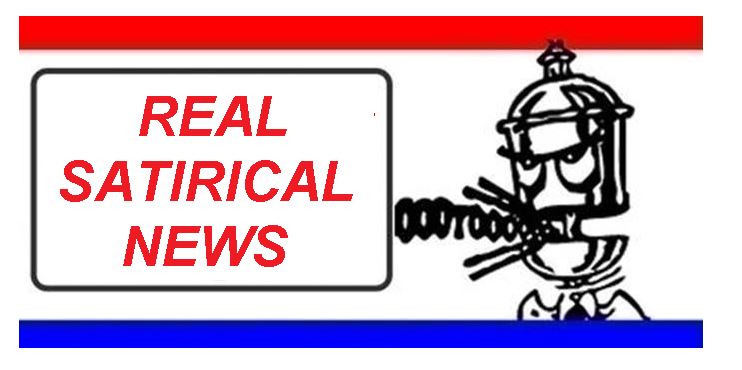 A guy we'll call "Turkakanus Tadwell" wanted to ask Beloved Whistleblower Publisher Charles Foster Kane if Dishonest D-RAT Vote Fraud is in any way the reason for all those votes for Andy Pappas in the Blower's Annual Turkey Contest. "Don't be surprised if somebody asks for a recount tomorrow." Kane said.
WASHINGTON—Looking into the birds' eyes and placing a hand on their shoulders, President Joe Biden met at the White House with a group of turkeys who had lost their loved ones to Thanksgiving, White House sources confirmed Wednesday. "There, there–you'll be all right," said Biden, kneeling down to the floor to embrace the birds, who were heard gobbling in sorrow as they mourned the countless friends and family members they had lost to the national holiday. "I've gone through my own share of grief, so I know exactly how you feel. Losing a member of the flock is never easy. You can call me up any time, and I'll be here for you. I promise you: They didn't die for nothing." At press time, Biden had reportedly presented the surviving turkeys with the prestigious Purple Giblet.
Brought to you by PublicSq:
Your family may say they want you over for Thanksgiving because they love you, but it's obviously a trap. They're going to ambush you with alternative facts that make Biden look bad. Get the drop on your dumb conservative uncle by coming to the table armed with facts and your truth that will absolutely destroy all who think differently.
Here are the best ways to own your conservative relatives:
1. Say a toast for the indigenous land acknowledgment: Amen.
2. Volunteer to say grace and thank Biden for the meal: All prayers are binding! No take-backs!
3. Dress the turkey in drag: This turkey died because it couldn't express itself as a chicken.
4. Throw a Molotov cocktail: Buuuuuurn!
5. Invite Elizabeth Warren: She can demonstrate how indigenous peoples would hand-shuck corn. With their hands.
6. Set up a TV screen to play Kamala Harris speeches: There is nothing more compelling than the soothing laugh and eloquent words of Kamala.
7. Tout all of Biden's accomplishments: Conservatives can't stand hearing about this president's MANY achievements that aren't in any way imaginary.
8. Talk about how thankful you are for inflation: Higher prices mean everyone has more money! Who wouldn't be thankful for that?
9. Sit at the kids' table and indoctrinate the young impressionable minds: Set up a PowerPoint presentation to really drive it home.
10. Show everyone your paid-off student loans: Oh, wait…
Well, most of those will work. Maybe save the student loan thing for next year. By then it will definitely happen. For sure. Or 2024.
________________________________________
NOT SATIRE: Americans are discovering that if we want to change this nation, we have to change the way the marketplace works. That change starts with you, with your wallet and by supporting America-first businesses. Imagine a world in which every single dollar you spend could go towards companies that share your values for life, liberty, and prosperity. Now with the PublicSq. app, you can.
PublicSq. is an app and website that connects freedom-loving Americans to the community and businesses that share their values. With over 35,000 businesses in our marketplace, discover a nationwide platform with the largest gathering of patriotic consumers and businesses our country has ever seen. The best part of all: the marketplace is free to join for consumers and business owners alike!
To get started and shop your values, download the PublicSq. app from the App Store or Google Play, or click here.
We'll see you in the Marketplace!
BABYLON BEE
NOW…LET'S COMPARE OUR OBVIOUS POLITICAL PARODIES WITH THIS ACTUAL WASHINGTON POST REPORT
Gannett ordered our local Morning Fishwrap to roll back op-eds after "repelling readers" with biased articles
• Readers didn't want to be told what to do or how to think
• They were perceived as having a 'biased agenda' so Readers were canceling subscriptions
• The company is decreasing its editorial output and even scaling back cartoons
• The newspapers will no longer make political endorsements beyond a local level, like when The Fishwrap endorsed Crooked Hillary For President.

Can You Tell If This Is The Real Story?
THE US NATIONAL DEBT
And Today Everybody Hereabouts Is Wondering Where Trump's Next Packed 2024 Election Rally Will Be And Clicks On "Get Tickets Here" And Winds Up On The Trumpster's Official Campaign Fundraising Website
The Whistleblower Newswire Is Your Official Publication of Record For The Conservative Agenda
The Blower believes we're still living during the most important period in American History for our non-stop crusade for Election Integrity and against Coordinated Leftist Insurrection and the Devolution of Our American Culture while Congress, the Deep State, and the Radical Media Establishment continue to lie to advance their Coordinated Leftist Agenda.
But first, we must see a Corleone  Political Reckoning on Election Integrity Along With Indictments And Perp Walks For Laws Broken During The Illegal 2020 Presidential Election, without which nothing else really matters.
Beloved Whistleblower Publisher Charles

Foster Kane Says The Conservative Agenda is watching to see if any progress is made during the next 712 days before the 2024 elections.