TUESDAY, JANUARY 11
TRUMP'S THREE-HUNDRED-AND- FIFTY-SIXTH DAY OUT-OF-OFFICE
AND HERE'S SOMETHING YOU WON'T SEE ON THE NIGHTLY NEWS
— TODAY'S BABYLON BEE VIDEO —
Joe Biden Speechwriter Proudly Takes Credit For All Of Biden's Gaffes


Satirical Web Pages Are Not Just For Laughs And They Show A Focused Picture Of How People Are Reacting To The News Of The Day.
Satire matters for more than one reason, but its main goal is to raise awareness about the current state of affairs and challenge their viewpoints by using humor and irony. It helps us confront the unpleasant reality and see the world as it is so that we can improve it.
Critics Warn Biden's Plan To Remove Lead Pipes Would Put Millions Of Potential Murder Weapons In Circulation
Fake news is a common problem these days. We can't begin to tell you how many times "experts" tricked us into believing Nancy Pelosi had real eyebrows over the past year. This year looks to be as confusing as ever, so we must stay on guard for blatant lies perpetuated by the mainstream media.
To help you get ahead of the curve, keep in mind these ten upcoming fabricated media narratives in 2022.
1) The vaccine didn't work. Here's why that's actually a good thing: They'll explain it all in a very brilliant NYT op-ed. 
2) Most greenhouse gasses are produced by people complaining about high gas prices: This is all your fault, you ingrate. Stop complaining! 
3) Rand Paul only criticizes Fauci because he can't date him: Just look at the way Rand Paul looks into those beady little eyes. He's clearly in love. 
4) Botched eyebrow lifts are really a sign of stunning bravery: Would you have the courage to walk out of the house like that? Didn't think so.  
5) Climate change is inflicting the equivalent of twelve January 6ths on our democracy every day: Actually, this one is probably true. Greenhouse gases do tend to wander around buildings aimlessly and be almost completely harmless.
6) Companies relocating from California to Texas are transphobic: Why else would people leave California? 
7) Inflation actually reverses climate change: Great news! Bring on the inflation! 
8) Gov. DeSantis is the cause of all hurricanes: He uses his secret weather machine. What a jerk! 
9) The skyrocketing crime rate is the fault of the unvaccinated: To be fair, everything is the fault of the unvaccinated. 
10) Afghanistan has become a beautiful, egalitarian utopia: Look! They're letting women be suicide bombers too!
NOT SATIRE: The Media Research Center (MRC) is going to war with Fake News and Big Tech. We CANNOT let the Left-Wing media silence conservatives.
NOW…LET'S COMPARE OUR  OBVIOUS POLITICAL PARODY FOX NEWS STORY
REVEAL: Biden WAS Behind Letter Calling Parents Terrorists…
Can You Tell If This Is The Real Story?
TRUMP TO HOLD SAVE AMERICA RALLY IN ARIZONA ON JANUARY15


The Whistleblower Newswire Is Your Official Publication of Record For The Conservative Agenda
The Blower believes we're still living during the most important period in American History for our non-stop crusade for Election Integrity and against Coordinated Leftist Insurrection and the Devolution of Our American Culture while Congress, the Deep State, and the Radical Media Establishment continue to lie and say really stupid things without a smidgen of journalistic integrity in their effort to advance their Coordinated Leftist Agenda.
But first, we must see a Corleone  Political Reckoning on Election Integrity Along With Indictments And Perp Walks For Laws Broken During The Illegal 2020 Presidential Election, without which nothing else really matters.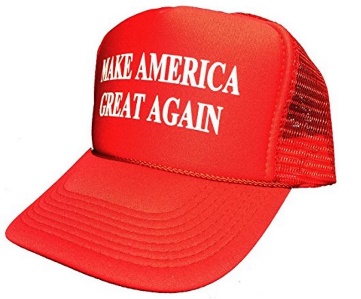 Beloved Whistleblower Publisher Charles Foster Kane Says The Conservative Agenda is watching to see if any progress is made during the next 113 days before this year's elections on May 03.