TODAY IS
THURSDAY, MAY 27, 2021
TRUMP'S ONE HUNDRED-AND-TWENTY-SEVENTH DAY OUT-OF-OFFICE
AND OUR UNKNOWN CANDIDATE SAYS: SOMEBODY OUGHT TO BE REPORTING ON WHAT REALLY HAPPENED MONDAY NIGHT
Stopping Critical Race Theory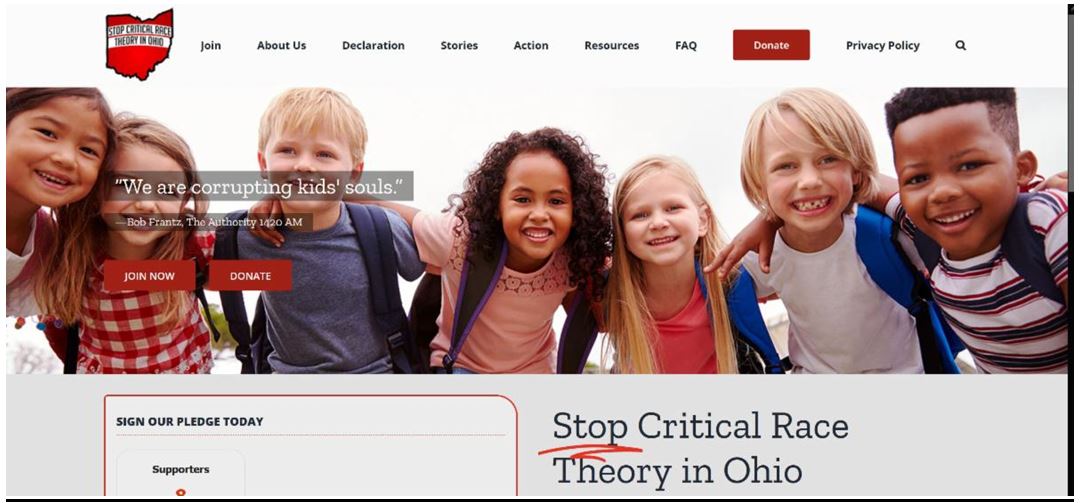 (HERE'S WHAT REALLY HAPPENED MONDAY NIGHT)
Our Apocalyptic Andersonian watched Monday's Equally Apocalyptic Forest Hills School Board Meeting and dashed off some quick thoughts for an upcoming Anderson Apocalypse Update.
Disruptive Equity Education Project. DEEP. Deep State. Can't make it up. But I guess they did. That's what a Harvard education does for you. Trains you to make up mindless shit that sounds really intelligent. And how to sneak it into unsuspecting communities.
In the 1960's it was integration. In the 2020's it's equity. In the 2080's it's… nothing. Post-Apocalypse.
The only one lying about CRT is Dr. Leslie Rasmussen who has been put forth by the school district as an expert on the subject. What we need to know is: Did Rasmussen recommend or choose the "consultant" who brought this material in?
Don't think the board as a whole is lying about intent. They are showing their incompetence. They didn't review this material properly or at all. Probably did not inform themselves about critical race theory, either (except Rasmussen). Probably still haven't. All need to be replaced.
So much for conservatives on the board. It slipped by Patty Taylor. "The board is a policymaking body and members are the chief advisors to the superintendent on community attitudes. Board members do not manage the day-to-day operations of a school district; they see to it that the system is managed well by professional administrators." In this situation, she and her fellow board members failed to represent community attitudes. They continually fail to see to it that the system is managed well.
CRT is not a "theory" just because someone calls it one. Might make it as a "hypothesis." Does make it inflammatory rhetoric. And we base what we teach our students on it?
Critical Race Theory proposes that widespread white supremacy exists, embedded in law. White privilege. The school board meeting exposed a situation where a teacher admonished a student to "check his privilege." The superintendent went through an explanation that implied the possible discipline (now called "consequences") of the student. Shouldn't the teacher have had "consequences" for judging the student on the basis of Critical Race Theory? The extension of white supremacy to any action by a white person. All of our white students are white supremacists? This teacher judges, having been re-educated, trained, counseled, indoctrinated to this belief? This unproven belief, theory, hypothesis, whatever. Sounds like some teacher re-re-education is needed.
What we need to know is: Was this stuff taught to teachers on "in-service" time, with pay, and with students excused from attending school? Is that how they will undo it? Cha-ching, over-taxed payer.
Did anyone notice the proposal for roof replacements and parking lot paving at the board meeting? Didn't voters approve a $100 million+ tax levy that they were told would "renovate to new" the school buildings? "New" is not roofs and parking lots that last less than five years. More evidence of the massive boondoggle that went down and was hidden from the public. No "consequences?" That's where massive lying took place. Still is. When is someone going to force an audit? Probably never. Sheep don't do audits. Neither do fools. If the shoe fits, wear it.
Forest Hills School District – Board of Education Meeting – (4/26/21)
SEE ALSO   Monday Night's Protest
SEE ALSO Stopping Critical Race Theory
(A Little More Context)
REMEMBERING OUR REDSKIN