TODAY IS
WEDNESDAY, MAY 25, 2021
TRUMP'S ONE-HUNDRED-AND-TWENTY-SIXTH DAY OUT-OF-OFFICE
AND HERE'S SOMETHING YOU WON'T SEE ON THE NIGHTLY NEWS
— TODAY'S CONSERVATIVE AGENDA VIDEO —
THE BEE WEEKLY: Dinosaur Bones and Fighting Grizzly Bears
Satirical Web Pages Are Not Just For Laughs
Satire matters for more than one reason, but its main goal is to raise awareness about the current state of affairs and challenge their viewpoints by using humor and irony. It helps us confront the unpleasant reality and see the world as it is so that we can improve it.
NOW…LET'S COMPARE OUR TWO OBVIOUS POLITICAL PARODIES WITH WITH THIS ACTUAL WEASEL ZIPPERS STORY
Can You Tell The Difference?

The Whistleblower Newswire Is Your Official Publication of Record For The Conservative Agenda
The Blower believes we're still living during the most important period in American History for our non-stop crusade against Political Correctness and the Devolution of American Culture.
That's because America has just suffered an actual moving coup by Leftists In Congress, the Deep State, Radical Media Establishment, and the Eternally Dishonest D-RAT Party. It's amazing how terrified they still are of the Trumpster and his ideas to drain the swamp(establishment of both D-RAT & RINOs) and take away their power and return it to the people.
Beloved Whistleblower Publisher Charles Foster Kane Says The Conservative Agenda Is Now Working On Joke Biden*s Second 100 Days To Ruin America. Today Is DAY NUMBER ONE HUNDRED AND TWENTY-SIX, But It's Only 1259 MORE DAYS Till Election Day On November 5, 2024, to vote for a Real President, And Not Just A "Resident,"
It's Only 160 MORE DAYS Till The 2021 Elections On November 02, to vote for Your Local Conservative Township Trustee Or Anti-Woke School Board Member Speaking Out Against "Critical Racist Theory" And Leftist 1619 Propaganda.
Plus with Rob "Fighting For Himself" Portman's Replacement Election In Only 531 MORE DAYS Away Real Republicans Are Wishing Portman Had Just Resigned because Spectrum News says at least 10 Republicans are now considering bids or have already jumped into the race.
THE FIRST ATTACK ADS OF OHIO'S REPUBLICAN U.S. SENATE PRIMARY RACE WILL BE HITTING THE AIR SOON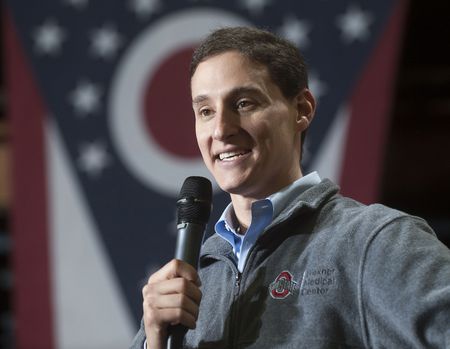 The Blower remembers Congressman Portman's Legacy when he abdicated his seat and Second District Republicans wound up with "Mean Jean" Schmidt.