WASHINGTON, D.C. — In a stunning revelation last night, Fox News host Tucker Carlson aired previously unseen footage from the January 6, 2021 riot at the U.S. Capitol that definitively showed the mastermind behind the entire incident.
"What you are about to see is shocking," Carlson warned viewers before airing the video. "Parties from both inside and outside the government have tried desperately to keep this footage from ever being seen. Now we know why."
In the new video, it can be clearly seen that former First Lady, New York Senator, Secretary of State, and failed presidential candidate Hillary Clinton — wearing a furry buffalo-horned hat — stirred the assembled protestors up into an angry mob before prompting them to enter the Capitol. "Get in there, you deplorables!" Clinton can be seen shouting to people as she ushered them toward a Capitol entrance, where guards were politely holding the doors open for them and waving them in.
In additional footage, a frustrated Clinton can be heard urging other protestors to poop on then-House Speaker Nancy Pelosi's desk. When reached for comment on the video, Clinton denied any involvement. "This is simply more evidence of a vast right-wing Russian conspiracy," Clinton said in a statement. "I was not present at the horrific attempt to violently overthrow our government on January 6th, 2021, despite the fact that I do own a buffalo hat."
At publishing time, Hillary Clinton was looking to make peace by offering Tucker Carlson an all-expenses-paid vacation to Matamoros, Mexico, including security provided by her personal bodyguards.
WEDNESDAY, MARCH 08, 2023
TRUMP'S SEVEN-HUNDRED-AND-SEVENTY-SEVENTH-DAY OUT-OF-OFFICE
AND HERE'S SOMETHING YOU WON'T SEE ON THE NIGHTLY NEWS
WASHINGTON, D.C. — Previously unseen footage, shown for the first time on Tucker Carlson Tonight, sparked controversy for its purported portrayal of the Deadly Jan 6 Attack on the U.S. Capitol Insurrection™ as a "mostly peaceful" protest, but the intelligence community has gone on the record to claim all security footage from the event is nothing but Russian disinformation.
"It is the consensus of the intelligence community that security footage from the Capitol building is part of an elaborate Russian disinformation scheme," said White House Press Secretary Jean-Pierre. "Even Coast Guard Intelligence thinks it's hogwash."
"Let that sink in."
Fox News reporter Peter Doocy was quick to point out that the House Select Committee to Investigate the January 6th Attack on the United States Capitol™ had access to the same footage. "Does that mean they were also duped by Russian disinformation?"
"Only the footage showing peaceful protestors is Russian," answered Jean-Pierre. "Duh!"
Doocy tried to ask a follow-up question but was promptly shut down.
"I shouldn't have to explain this," Jean-Pierre argued. "The last time the intelligence community agreed on anything was when they said there were weapons of mass destruction in Iraq. So obviously, we take their claims very seriously."
At publishing time, the FBI was investigating how Russians gained access to the U.S. Capitol Building to install security cameras in the first place.
— TODAY'S SATIRICAL WHISTLEBLOWER VIDEO —
January 6th: THE MUSICAL


Satirical Web Pages Are Not Just For Laughs And They Show A Focused Picture Of How People Are Reacting To The News Of The Day.
 Satire matters for more than one reason, but its main goal is to raise awareness about the current state of affairs and challenge their viewpoints by using humor and irony. It helps us confront the unpleasant reality and see the world as it is so that we can improve it.
U.S. — Democrat leaders have issued a dire warning to Americans, saying that anyone who watches unedited clips of the footage from January 6 runs the risk of arriving at a conclusion that hasn't been approved by Democrat leaders.
"This is a very dangerous situation," said Democrat Senator Chuck Schumer. "We work hard every day to make sure Americans all have all the correct opinions. With thousands of hours of footage being given to the American public with no filter, we're in grave danger of some people not agreeing with us, or worse — not giving us politicians more and more unchecked power. This is an existential threat to democracy."
Mitch McConnell, another Democrat Senator, agreed. "I'm terrified right now," he said. "What if everyone starts thinking we're lying frauds? I'm not saying we are, but it would be terrible if people came to such a scary — and unapproved — conclusion."
Experts also weighed in, warning that if unapproved opinions are allowed to spread, it may lead to unapproved leaders being elected for unapproved reasons. "As experts, we wouldn't approve of this," said one expert.
At publishing time, Democrats released findings from the intelligence community stating the Jan 6 tapes were unapproved Russian disinformation.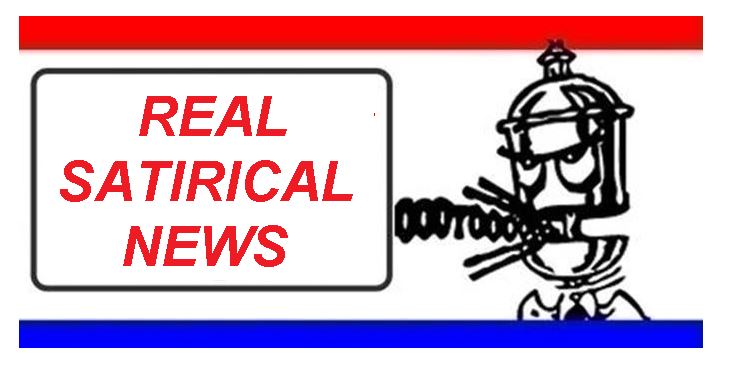 A guy we'll call "TV Tadwell" wanted to ask Beloved Whistleblower Publisher Charles Foster Kane if PELOSI'S BOY TOY would've liked to have served on that Ill-Fated January 6 Committee in the Disingenuous D-RAT Controlled Congress that turned out to be a total hoax.
"Only if The Blower hadn't been on his case like we are these days,"  Kane explained.
The House Select Committee investigating the Jan. 6 Capitol riot concluded its ninth and potentially final hearing last week with a subpoena of former President Donald Trump. The Onion polled all 330 million Americans for their predictions on what will be the most significant outcome of the Jan. 6 hearings.
NOW…LET'S COMPARE OUR OBVIOUS POLITICAL PARODIES WITH THIS ACTUAL WASHINGTON POST REPORT
Gannett ordered our local Morning Fishwrap to roll back op-eds after "repelling readers" with biased articles
• Readers didn't want to be told what to do or how to think
• They were perceived as having a 'biased agenda' so Readers were canceling subscriptions
• The company is decreasing its editorial output and even scaling back cartoons
• The newspapers will no longer make political endorsements beyond a local level, like when The Fishwrap endorsed Crooked Hillary For President.

Can You Tell If This Is The Real Story?
The Whistleblower Newswire Is Your Official Publication of Record For The Conservative Agenda
The Blower believes we're still living during the most important period in American History for our non-stop crusade for Election Integrity and against Coordinated Leftist Insurrection and the Devolution of Our American Culture while Congress, the Deep State, and the Radical Media Establishment continue to lie to advance their Coordinated Leftist Agenda.
But first, we must see a Corleone  Political Reckoning on Election Integrity Along With Indictments And Perp Walks For Laws Broken During The Illegal 2020 Presidential Election, without which nothing else really matters.
Beloved Whistleblower Publisher Charles

Foster Kane Says The Conservative Agenda is watching to see if any progress is made during the next 608 (at press time) days before the 2024 elections.