— TODAY'S CONSERVATIVE AGENDA VIDEO —
D-RATS doing everything in their power to push suburban women toward GOP:
TODAY IS
FRIDAY, OCTOBER 29 SURPRISE
TRUMP'S TWO-HUNDRED-AND-EIGHTY-SECOND DAY OUT-OF-OFFICE
AND THE TWO-HUNDRED-AND-EIGHTY-THIRD TIME TRUMP'S BEEN RIGHT
MEANWHILE, BEN GARRISON SAYS, "LEFT RIGHT LEFT RIGHT"
Here's one of my early cartoons that went viral…the "March of Tyranny."
Picking between Left vs Right, Democrat vs Republican is often a mere illusion of choice.
In fact, we have a uni-party cabal in Washington. Most of the Democrats and the Republicans living large and in-charge are part of the globalist ideology and establishment.
Whether donkey or elephant, both sides are beholden to their banking and corporate masters. Mere platitudes and lip service are given to 'we the people'. Commoners like you and I are seen as pawns in the big globalist game.
Look no further than Rino Ryan for a case study in special interest control. He fakes conservatism when convenient for political points, yet fails time and again to back up American citizens.
Editorial Cartoons Are A Major Part Of American Culture And A Focused Picture Of How People Are Reacting To The News Of The Day.
Often they express a silent view of one or more parties or issues. Editorial cartoons are a form of nonverbal communication and are vital to American culture because they help shed light on issues that affect many American values.
— TODAY'S CONSERVATIVE CARTOONS SLIDESHOW  —
This slideshow requires JavaScript.

The Whistleblower Newswire Is Your Official Publication of Record For The Conservative Agenda
The Blower believes we're still living during the most important period in American History for our non-stop crusade for Election Integrity and against Coordinated Leftist Insurrection and the Devolution of Our American Culture while Congress, the Deep State, and the Radical Media Establishment continue to lie and say really stupid things without a smidgen of journalistic integrity in their effort to advance their Coordinated Leftist Agenda.
But first, we must see a Political Reckoning on Election Integrity and Total Accountability For Laws Broken During The Illegal 2020 Presidential Election, without which nothing else really matters.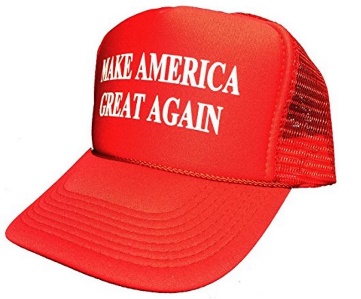 Beloved Whistleblower Publisher Charles Foster Kane Says The Conservative Agenda is watching to see if any progress is made during the next FOUR days before this year's elections on November 2.